Mechanisms
TCS Attended the 7th China-Korea-Japan Business Summit in Chengdu, China
2019.12.24
TCS attended the 7th China-Korea-Japan Business Summit in Chengdu, China on December 24, 2019. The Business Summit was in conjunction with the 8th Trilateral Summit and convened by the China Council for the Promotion of International Trade (CCPIT), the Korea Chamber of Commerce and Industry (KCCI), and Keidanren.
Premier of China LI Keqiang, President of the Republic of Korea MOON Jae-in, Prime Minister of Japan ABE Shinzo attended the opening session and delivered remarks.
2019 marks the 20th anniversary of trilateral cooperation since its inception in 1999 and the three leaders acknowledged remarkable economic outcomes achieved in the past 20 years such as increase of trade volume from 130 billion US dollars to 720 billion US dollars. The leaders believed that strengthened economic cooperation would inject vitality to prosperity of Asia and the world.
The three leaders re-iterated the significance of free trade, acknowledged the importance of RCEP and committed to co-achieve high-quality CJK FTA. The leaders believed that business and industry of the three countries are key players to enhance economic development and cooperation and expected more insights from the Business Summit.
During the meeting, the chairmen of CCPIT, KCCI and Keidanren as well as high-level officials from Sichuan Provincial Government and Chengdu Municipal Government delivered remarks. The meeting invited renowned business representatives to provide insights around two main themes "Technology and Innovation Accelerating Cooperation and Development" and "Green and Healthier Industries for Harmonious Development".
The meeting adopted the 7th China-Korea-Japan Business Summit Joint Statement where the business community agreed to safeguard free trade and promote regional economic integration, achieve technology-led cooperation and innovation-driven growth, and deepen cooperation in the environmental sector and foster industries around healthy aging. Around 800 representatives from governments, business associations and industries from the three countries attended the meeting.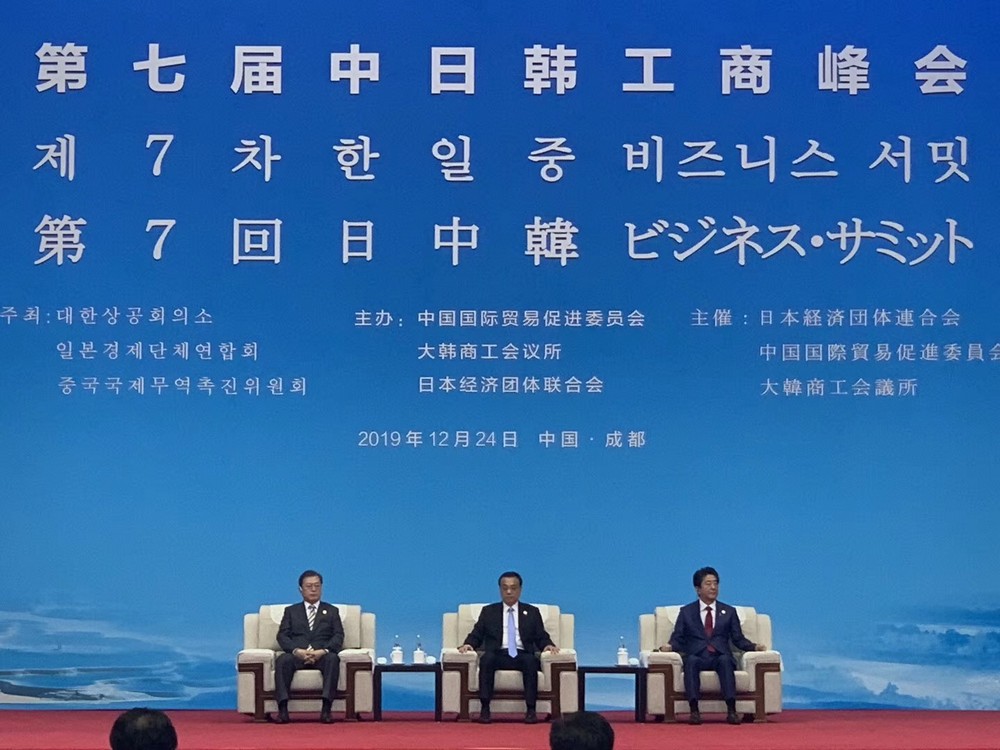 ▲Opening session of the 7th China-Korea-Japan Business Summit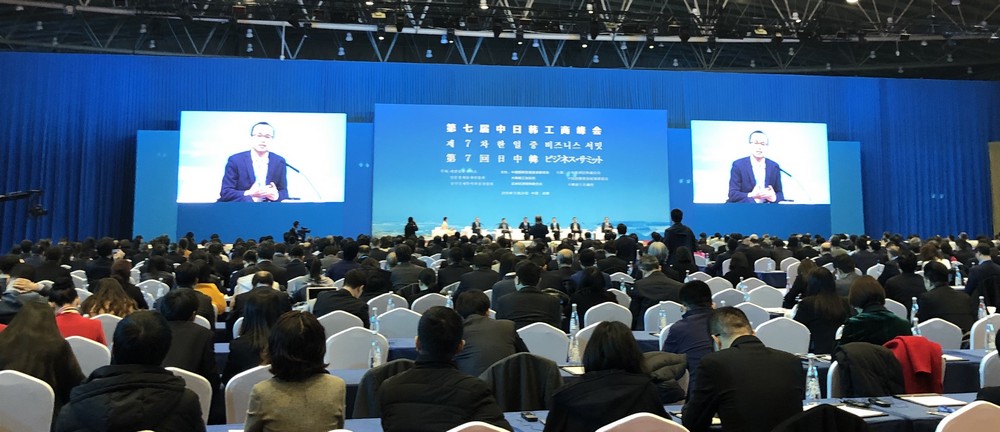 ▲Session 1: Technology and Innovation Accelerating Cooperation and Development

▲Session 2: Green and Healthier Industries for Harmonious Development