Seminar & Forum
2nd CAMPUS Asia Alumni Workshop
2019.12.14
TCS and University of Tokyo CAMPUS Asia Office co-hosted the 2nd CAMPUS Asia Alumni Workshop on December 14, 2019. Approximately 50 young professionals working in different industries from China, Japan, and ROK participated in the workshop. Participating CAMPUS Asia Program alumni included those from Peking University School of International Studies (SIS), University of Tokyo Graduate School of Public Policy (GrasPP), Seoul National University Graduate School of International Studies (GSIS), Korean Advanced Institute of Science and Technology (KAIST), and Renmin University.
During the workshop, Mr. NAGAFUCHI Kenji, TCS Director of Socio-Cultural Affairs shared an opening remark to welcome the participating CAMPUS Asia Alumni. He emphasized the significance of CAMPUS Asia Program and explained that the success of the alumni is the key indicator that the program is contributing to trilateral education cooperation. Mr. Nagafuchi noted that TCS will continue to cooperate with the members of the CAMPUS Asia alumni association as well as the university program offices to provide support to the alumni.
CAMPUS Asia Alumni Workshop has been held for the second time since its launching that took place last year based on the initiative proposed to TCS the members of the CAMPUS Asia Alumni Association of BESETO. During the workshop, participating alumni and current CAMPUS Asia students attended alumni-student career consulting session, carried out discussion on improving alumni activities, and engaged in trilateral cooperation awareness raising SNS campaign.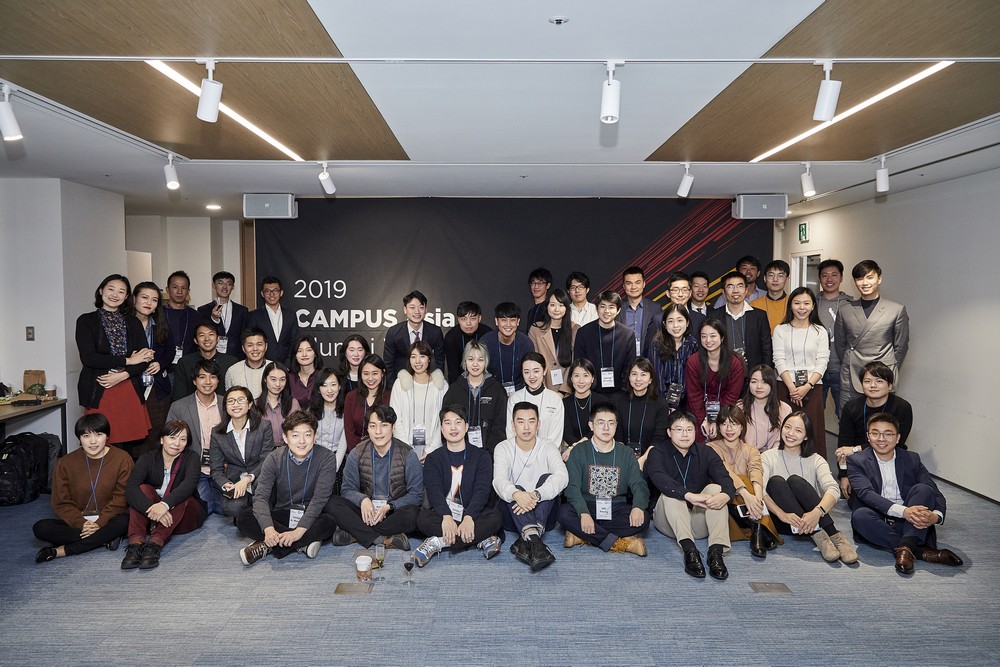 ▲2nd CAMPUS Asia Alumni Workshop participant group photo