Mechanisms
12th Trilateral Top Regulators Meeting (TRM) on Nuclear Safety and 7th TRM+ in Beijing, China
2019.11.28 ~ 2019.11.29
The 12th Top Regulators Meeting (TRM) on Nuclear Safety was held on November 28, 2019 in Beijing, China. The meeting was chaired by Mr. LIU Hua, Administrator, National Nuclear Safety Administration/Vice Minister, Ministry of Ecology and Environment (NNSA/MEE) of China, and attended by Mr. BAN Nobuhiko, Commissioner, Nuclear Regulation Authority (NRA) of Japan and Mr. JANG Bohyon, Executive Commissioner and Secretary-General, Nuclear Safety and Security Commission (NSSC) of the ROK. Mr. KANG Do Ho, Deputy Secretary-General of the Trilateral Cooperation Secretariat (TCS) attended the meeting as an observer and delivered a remark at the opening session.
The three sides exchanged the current status and progress of nuclear safety activities in each country, and reviewed the outcomes of working groups which were established under TRM framework: WGHRD (Working Group on Human Resources Development) and WGEPR (Working Group on Emergency Preparedness and Response). They also reviewed the outcomes of Joint Emergency Drill (JED).
On the following day, the three sides organized the 7th TRM+ back to back with the 12th TRM. To strengthen technical communication on nuclear safety among the three countries, experts from the three countries exchanged experiences on specific topics such as "Experience Feedback on Operation of Nuclear Power Plants" and "Adoption of IAEA Safety Principles and Guidelines."
The next TRM and TRM+ will be held in Japan in 2020.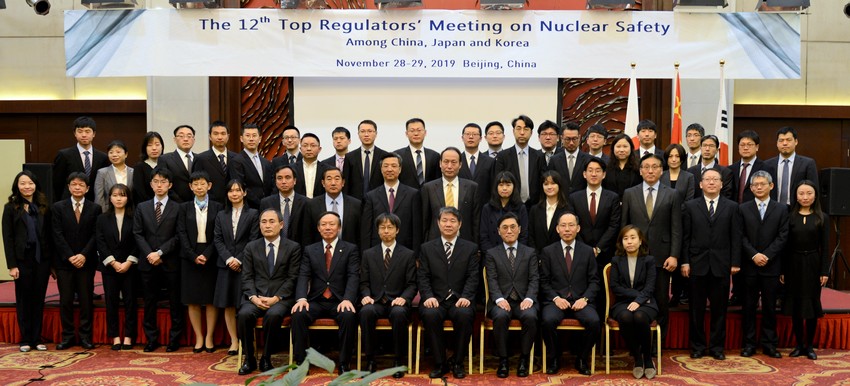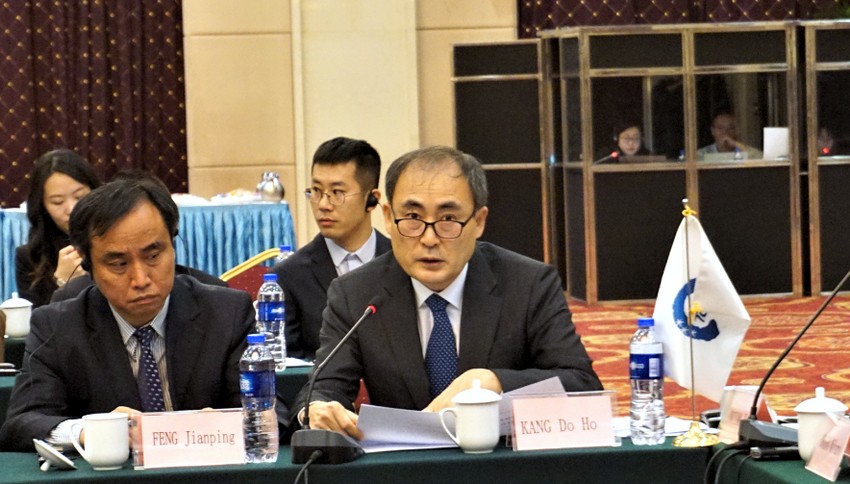 ▲
TCS Deputy Secretary-General Mr. KANG Do Ho delivering a remark at the opening session of the 12th TRM