Others
The 6th CJK Journalist Joint Interview Program
2019.11.04 ~ 2019.11.15
The 6th CJK Journalist Joint Interview Program organized by the Global Times of China was held from November 4 to 15, 2019. A delegation consisting of 6 journalists from representative media of China, Japan, and the ROK participated in the program and conducted joint interviews on various issues on trilateral cooperation.
As a supporter, the Trilateral Cooperation Secretariat (TCS), PS NAGAFUCHI Kenji attended the opening ceremony and delivered opening remarks. On the last day of the program, DSG KANG Do-ho hosted the closing ceremony at TCS and showed his expectation on strengthening cooperation among reporters. DSG CAO Jing met the delegation during the farewell dinner and exchanged ideas with the reporters.
This year's theme is "Future Development and Challenge of CJK Economy and Trade." Under this theme, journalists visited Ministries, academic institutes and companies among the three countries including China's Tencent, Huawei research center, China Institutes of Contemporary International Relations, Chengdu Business bureau, Chengdu City Planning exhibition hall, Chengdu Municipal Commission of Commerce and Japan's Ministry of Economy, Trade and Industry, Sony, Yokohama Business support, Waseda University and Tokyo University of Science, ROK's Ministry of Trade, Industry and Energy, Korean Trade Association and Korea Institute for International Economic Policy.
The CJK joint interview program aims to strengthen understanding of CJK journalists on the development of trilateral cooperation. Since 2014, it has been implemented for five years.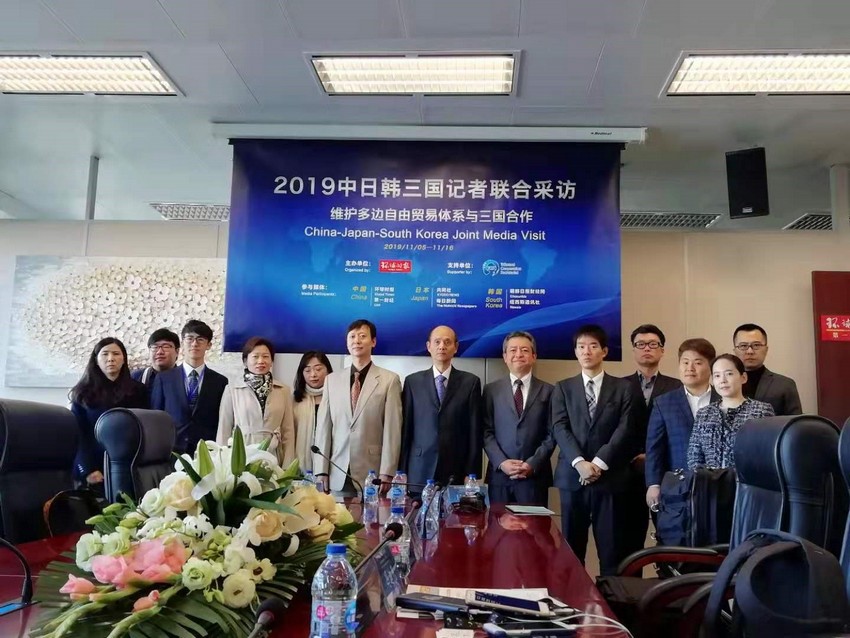 ▲Opening ceremony of the program in Beijing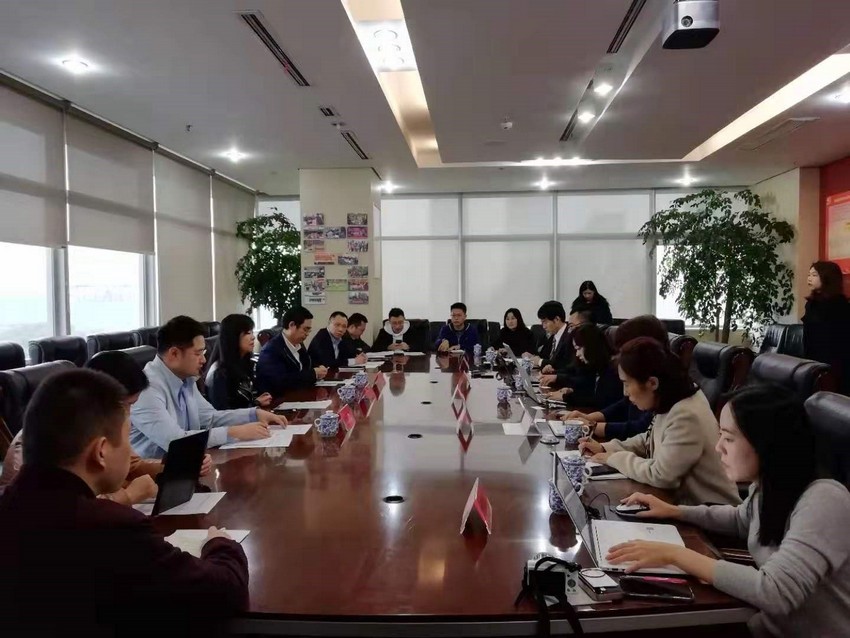 ▲Interviews at Chengdu Municipal Commission of Commerce in Chengdu city, China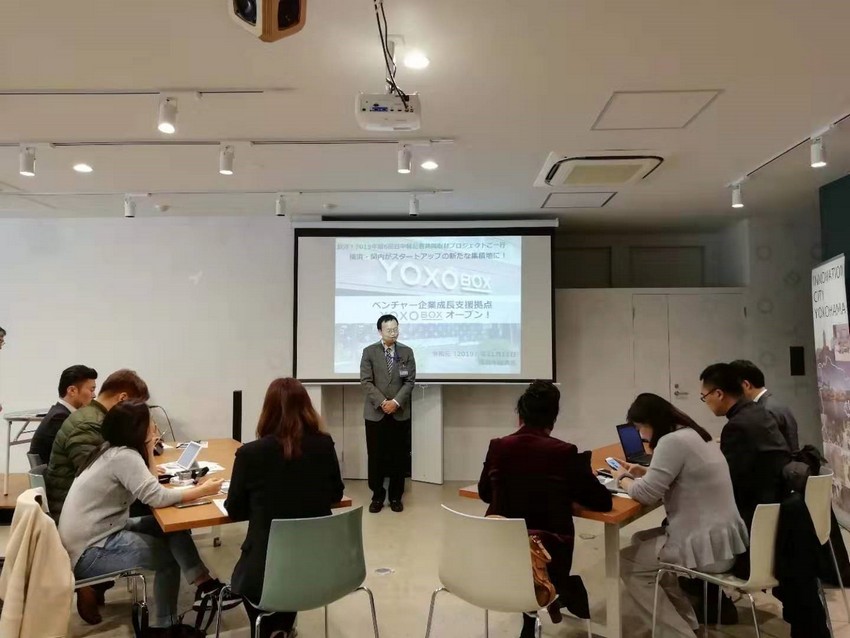 ▲Interview at the economic affairs bureau in Yokohama city, Japan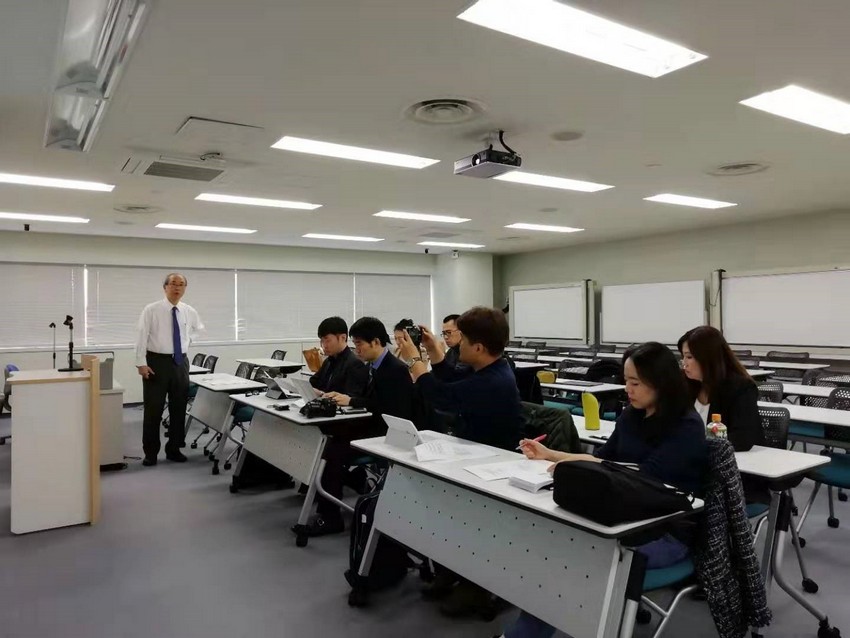 ▲Interview with Professor URATA Shujiro, Waseda University, Japan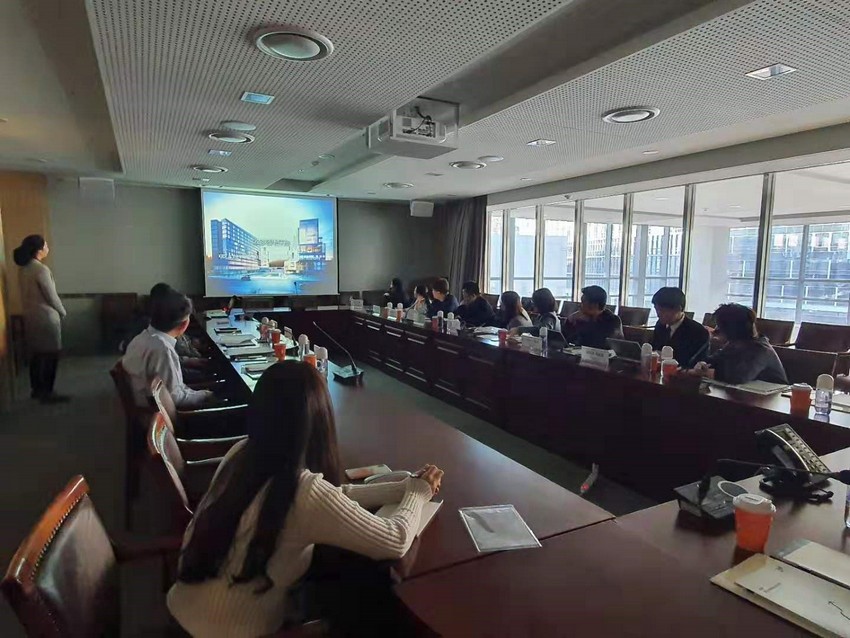 ▲Interview at Korea Institute for International Economic Policy, ROK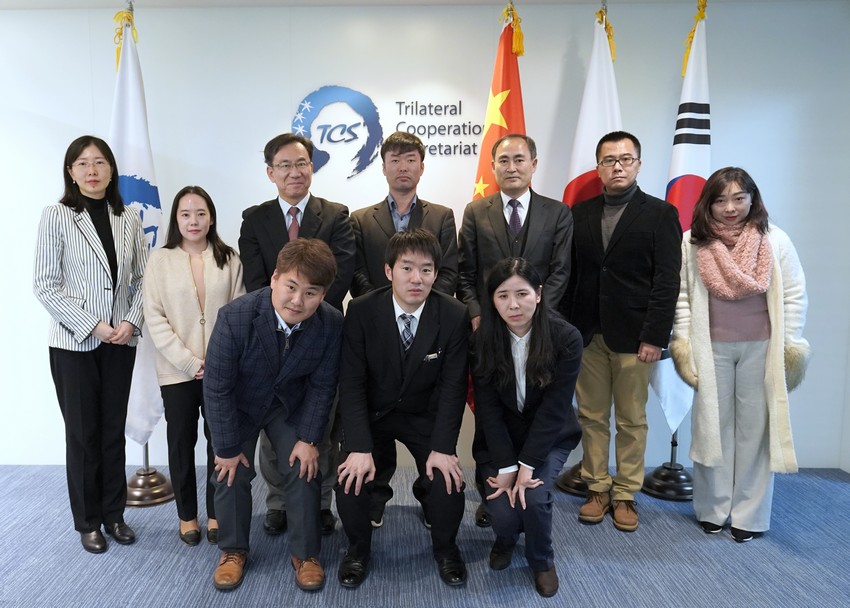 ▲Group photo with TCS board members at TCS