Others
13th Asia International Youth Film Festival (AIYFF), Seoul Korea
2019.10.25 ~ 2019.10.28
The 13th Asia International Youth Film Festival (AIYFF) hosted by Trilateral Cooperation Secretariat (TCS), Research Center for Korean Youth Culture and Soorim Cultural Foundation was held on 25th – 28th October in Seoul, Korea.
With the theme of 'Communication', the youth of China, Japan and Korea shared their cultures and ideas through films and 24 finalists of the festival has been screened during the festival. At the international conference hall of the TCS, East Asia Film Culture Forum was held as the side event and participants have freely exchanged their views on films and culture of three countries.
At the opening ceremony, Secretary General Michigami Hisashi stressed the importance of cultural exchanges for trilateral cooperation, saying "the cultural exchange is a foundation of trilateral cooperation and the TCS will continue to support the festival in this regard". At the closing ceremony, Takahashi Katsuzo, a union member of LLP AIYFF Japan, declared its first hosting of the film festival in Japan in 2020 with the support of TCS and Musashino Art University.
In 2020, the AIYFF will be held in November at Musashino Art University and the TCS will also serve as the co-host of the film festival, providing the venue for youth of the three countries to share their ideas and cultures through films and making a continued effort on establishing a long-term foundation of trilateral cooperation.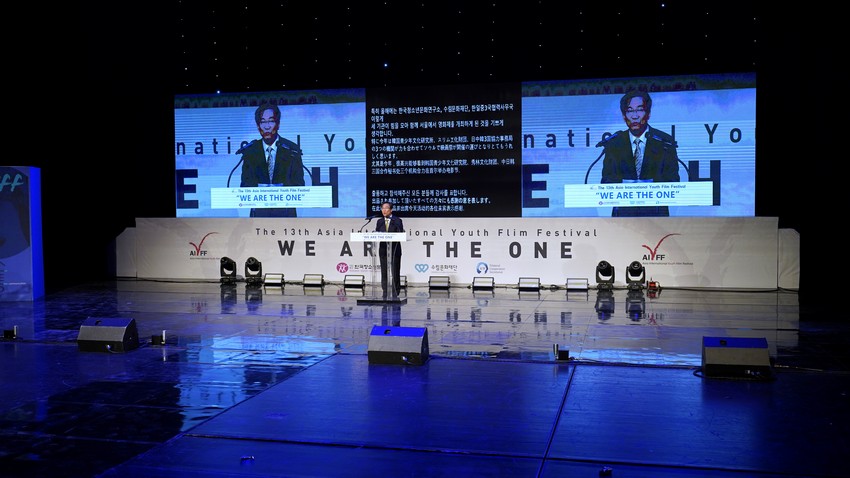 ▲ TCS SG MICHIGAMI Hisashi delivering congratulatory remarks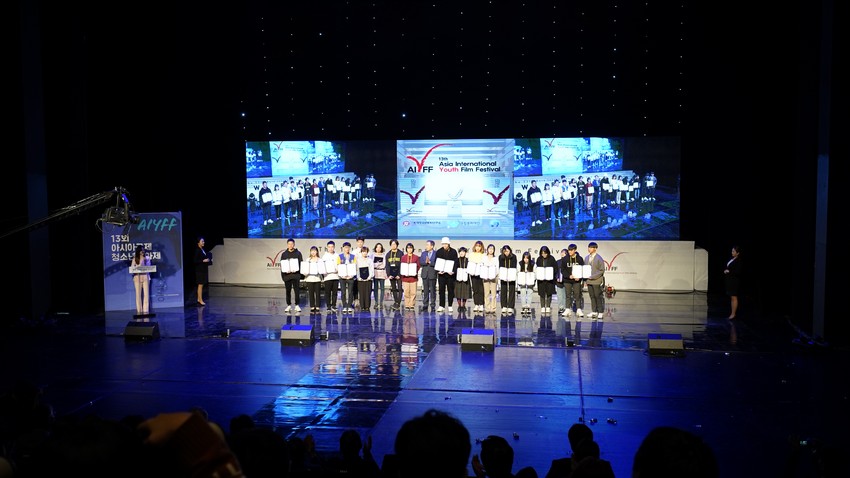 ▲ Film Festival Participants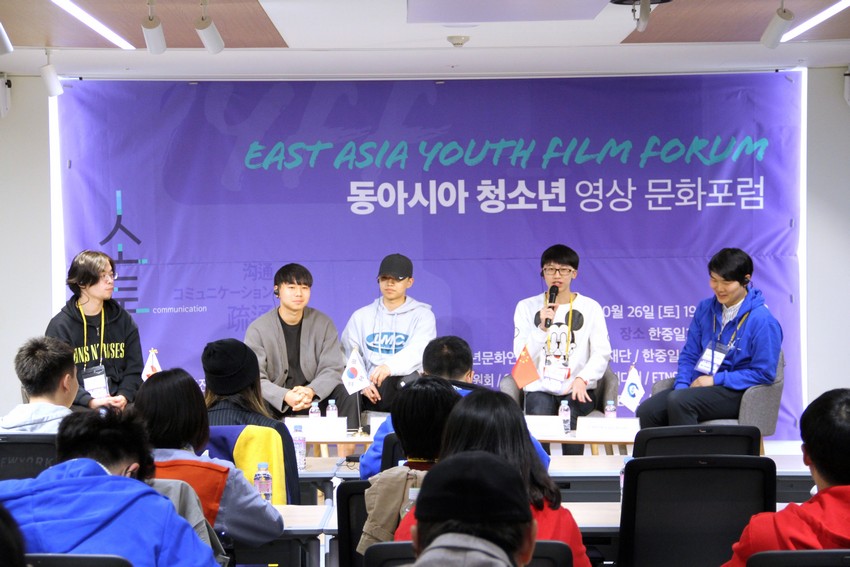 ▲ East Asia Youth Film Forum