Others
TCS Attended the Launch of ASEAN plus Three Culture Cities Network, Yangzhou China
2019.10.24 ~ 2019.10.26
From October 24 to 26, the launch ceremony for the ASEAN plus China, Japan and ROK Culture Cities Network was held in Yangzhou, China. The TCS delegation attended the ceremony as an observer.
About 200 participants attended the event, including representatives of the Culture Cities of East Asia (CCEA) from China, Japan and ROK, and cultural officials of the ASEAN Cities of Culture from ASEAN countries, as well as diplomats from these countries' embassies in China.
During the ceremony, the TCS delegation had consultation meetings with cultural officials from China's former CCEA cities, Qingdao, Quanzhou and Ningbo, to present TCS' research report on CJK local cities triangle exchange and discuss potential cooperation in the field of culture and tourism. The TCS delegation also exchanged information with Japan's Kitakyushu, Atsugi and ROK's Suncheon.
The launching ceremony coincided with the Mayors' Forum of the CCEA cities and ASEAN countries, which concluded with the announcement of the ASEAN Plus China, Japan and ROK Culture Cities Yangzhou Initiative. They all agreed to 1) strengthen mutual understanding and trust; 2) promote cultural exchanges and cooperation; 3) encourage tourism industry cooperation' 4) boost youth exchange.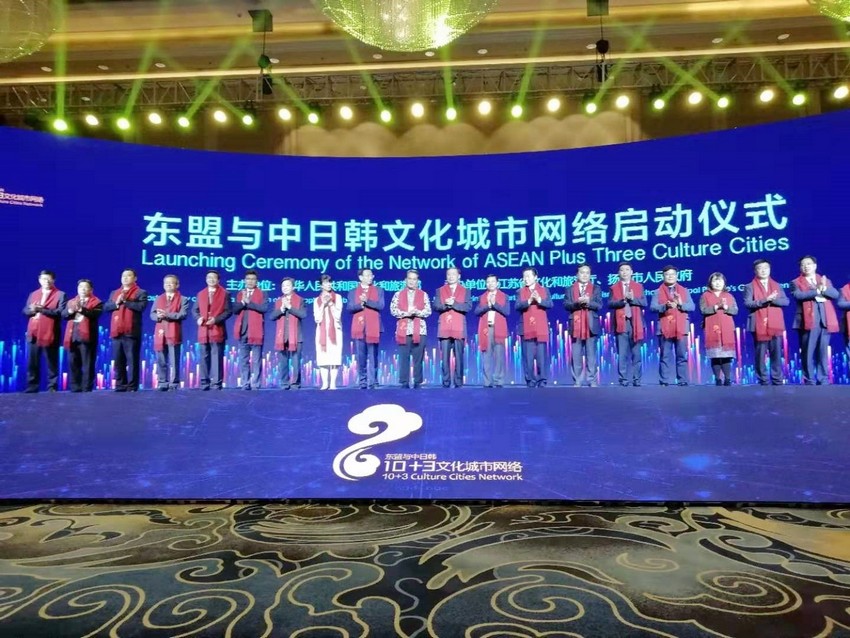 ▲
The launch ceremony for the ASEAN plus China, Japan and ROK Culture Cities Network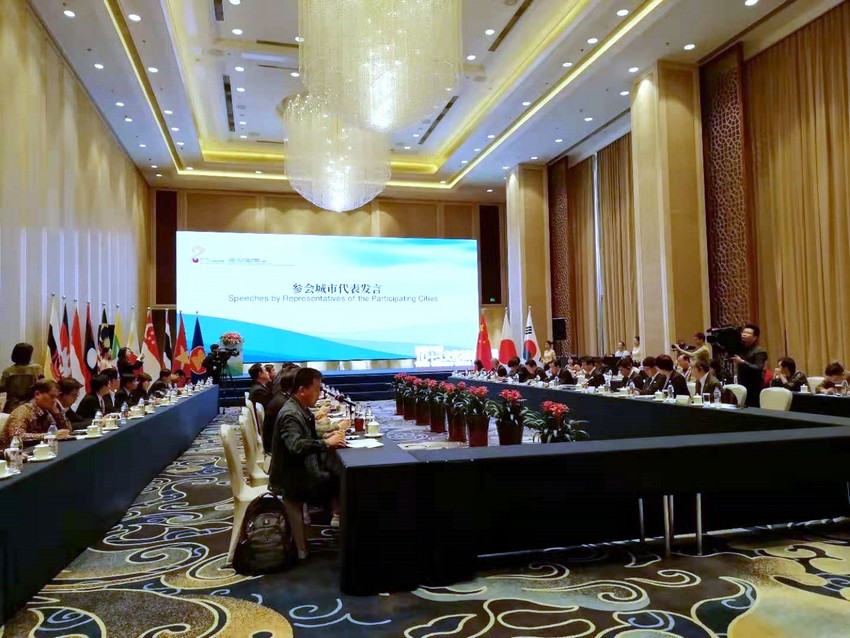 ▲Mayors' Forum of the CCEA cities and ASEAN countries