Mechanisms
21st Trilateral Local Government Exchange Conference in Ehime, Japan
2019.10.28 ~ 2019.10.31
The 21st Trilateral Local Government Exchange Conference was held in Ehime, Japan from October 28 to 31, 2019. Established in 1999, the Conference is an annual meeting among local governments of China, Japan, and the ROK and aims to strengthen the relationship and to promote trilateral cooperation at the municipal level. It is hosted on a rational basis by the Chinese People's Association of Friendship with Foreign Countries (CPAFFC), Japan's Council of Local Authorities for International Relations (CLAIR), and the Governors Association of Korea (GAOK). TCS has been participating in the Conference as an official observer since 2013.
Under the theme of "Creating Attraction by Utilizing Regional Resources of Northeast Asian Local Governments", this year's Conference consisted of an Opening Session, Keynote Speech, and three Sub-sessions that each touched upon the topics of hands-on tourism, SDGs, and aging society. Over 550 representatives of the three countries' local governments and relevant organizations attended the event, shared best practices and exchanged cooperative ideas on various topics. Promotional booths and 'Exchange Square' for CJK local governments were also held as side events.
During the Conference, the TCS distributed the Research Report on CJK Local Cities Triangle Exchange 2019 to the participating local government officials, further enhancing TCS's contribution in the development of trilateral local government cooperation. Introducing the 18 trilateral exchange groups and 6 mechanisms and 54 cities involved, this report is designed to provide relevant stakeholders comprehensive information on the current status and examples of trilateral cooperation at the local level.
The next Trilateral Local Government Exchange Conference will be held in 2020 in Gwangju, ROK.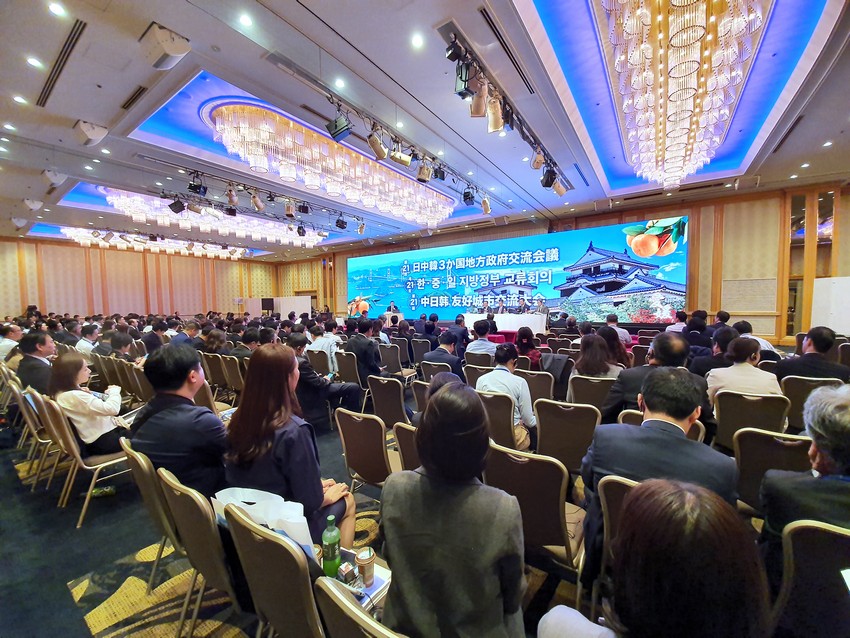 ▲ 21st Trilateral Local Government Exchange Conference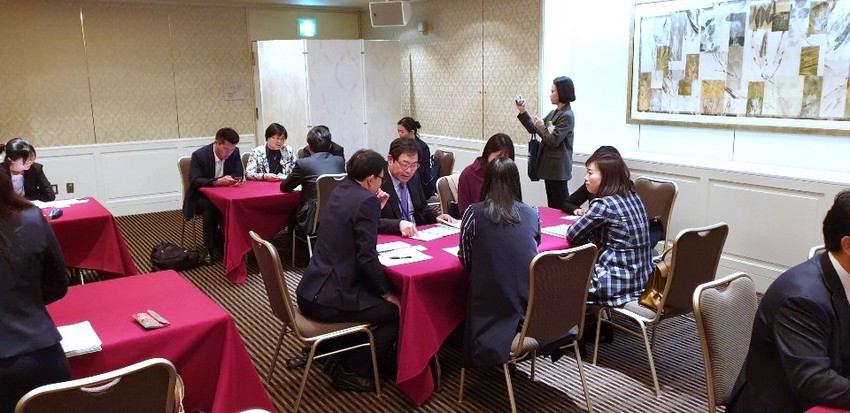 ▲ Exchange Square for the representatives of CJK local governments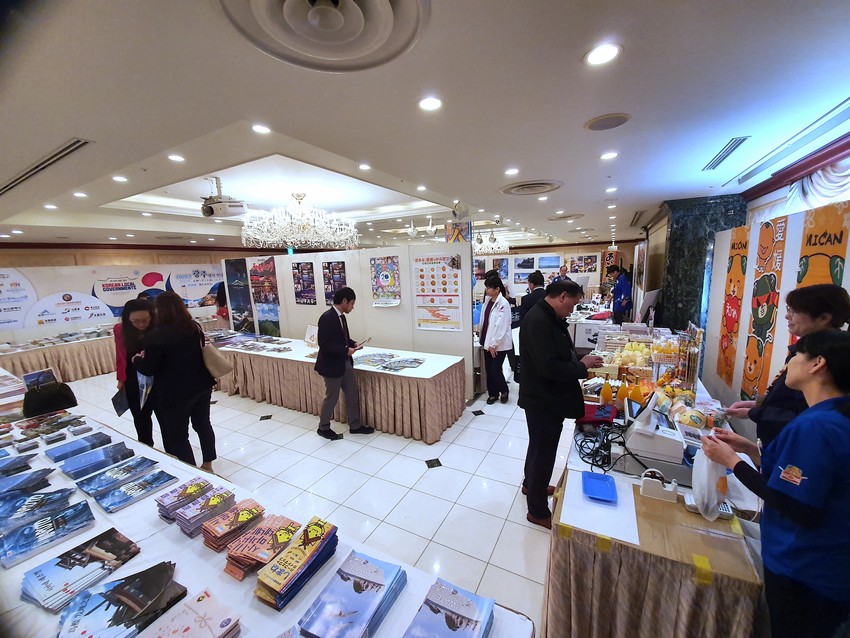 ▲ Promotional booths of CJK local governments