Mechanisms
The 7th China-Japan-ROK Committee on Exchange and Cooperation among Universities
2019.09.04 ~ 2019.09.05
The 7th China-Japan-Korea Committee for Promoting Exchange and Cooperation among Universities was held from September 4 to 5, 2019 in Tokyo, Japan. TCS Deputy Secretary-General Mr. KANG Do-ho participated in the meeting upon the invitation of the host, Japan Ministry of Education, Culture, Sports, Science, and Technology (MEXT), to deliver congratulatory remarks.
The meeting was attended by committee members from the education ministries, national higher education quality assurance organizations, CAMPUS Asia university representatives and the private sector. Represented organizations include China Ministry of Education, Japan MEXT, ROK Ministry of Education, China Higher Education Evaluation Center, Japan National Institute for Academic Degrees and University Evaluation (NIAD-QE), Korean Council for University Education, and Keidaren.
The committee members discussed the third phase of CAMPUS Asia program expansion and the results from joint monitoring of CAMPUS Asia. During the meeting, DSG Kang introduced TCS' accomplishments in the trilateral cooperation framework and presented the Secretariat's initiatives to support the major follow up projects from Trilateral Education Ministers' Meeting. In particular, DSG Kang shared the progress from CJK Joint Research Project and plans for CAMPUS Asia Alumni Network development.
The 8th Committee Meeting will be convened in Beijing, China in 2020.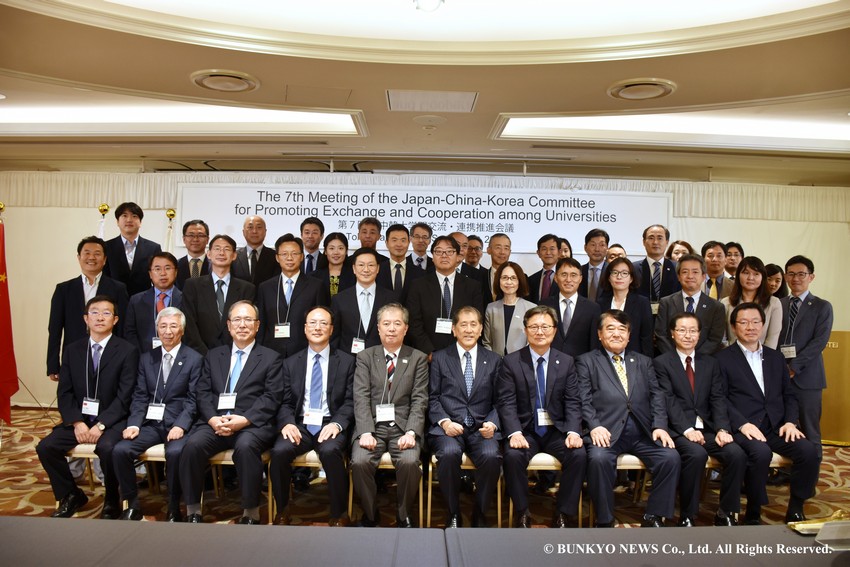 ▲Group photo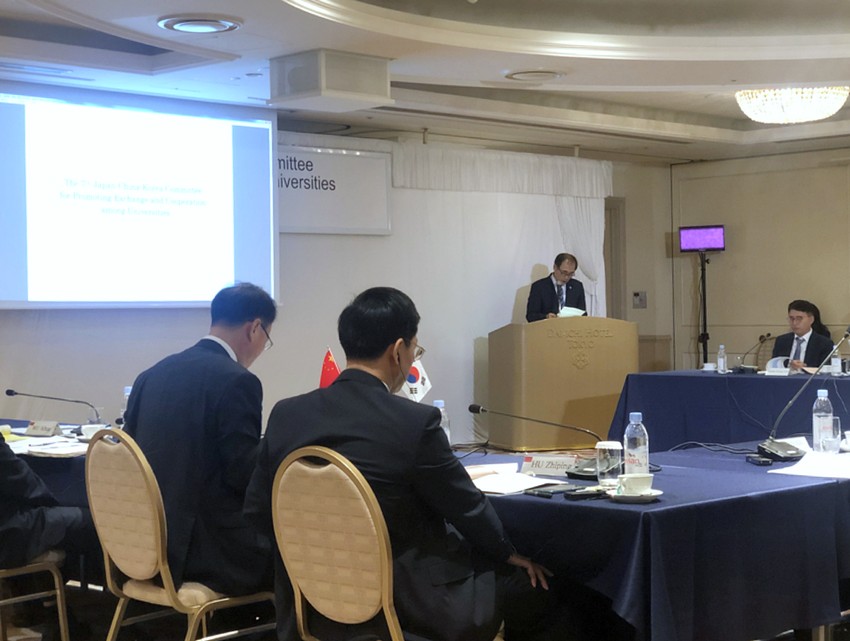 ▲DSG Kang introducing TCS TEDMM initiatives