Mechanisms
11th Trilateral Culture Ministers' Meeting in Incheon, ROK
2019.08.29 ~ 2019.08.31
The 11th Trilateral Culture Ministers Meeting (TCMM) was held in Incheon, ROK from August 29 to 30, 2019. This year, the TTCM was held in conjunction with the 9th Trilateral Tourism Ministers' Meeting (TTMM). The TCS delegation led by Deputy Secretary-General KANG Do-ho attended the meetings.
The 11th Trilateral Culture Ministers' Meeting was presided by Mr. PARK Yangwoo, Minister of Culture, Sports and Tourism of the Republic of Korea, and attended by Mr. SHIBAYAMA Masahiko, Minister of Education, Culture, Sports, Science and Technology of Japan, and Mr. LUO Shugang, Minister of Culture and Tourism of China. The Ministers addressed the meeting and exchanged views on trilateral cooperation in the field of culture. Among the attendees were Chinese Ambassador to the ROK QIU Guohong and Japanese Ambassador to the ROK YASUMASA Nagamine.
At the meeting, the three Culture Ministers reviewed the progress of the follow ups to the 'Harbin Action Plan' and signed the "Incheon Declaration". At the announcement ceremony of the Culture Cities of East Asia (CCEA) in conjunction with the signing ceremony of the agreement, the three Ministers announced the designation of China's Yangzhou, Japan's Kitakyushu and the ROK's Suncheon as CCEA 2020. Following the announcement ceremony, the TCS also attended the working-level meeting among the CCEA 2020.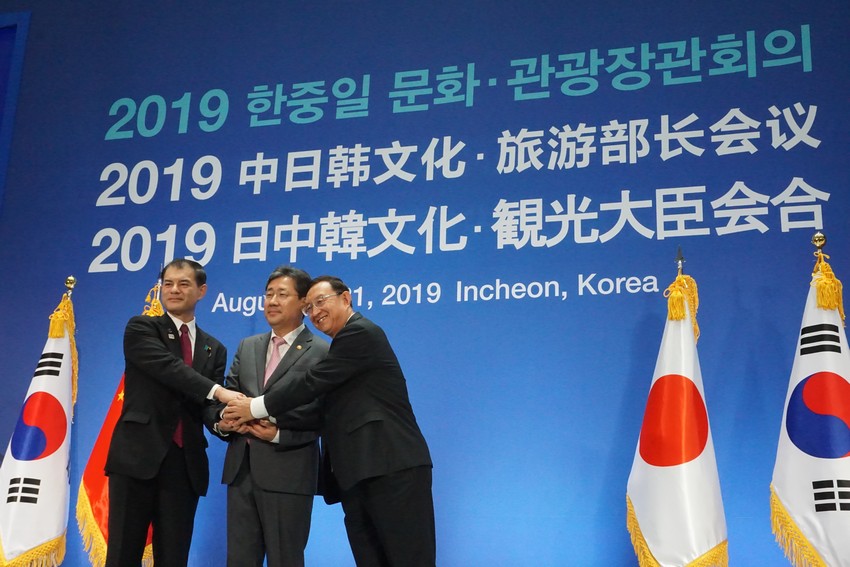 ▲Three Culture Minsters gather for group photo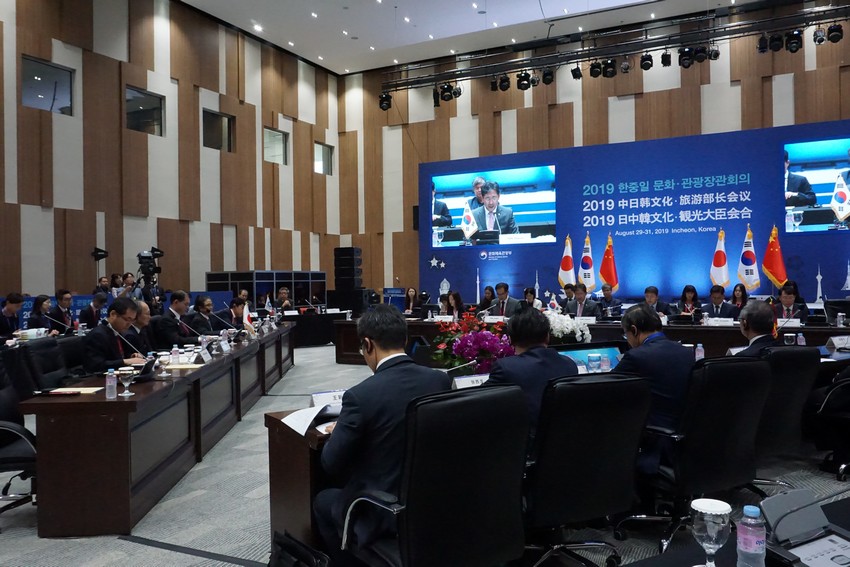 ▲11th Trilateral Culture Ministers' Meeting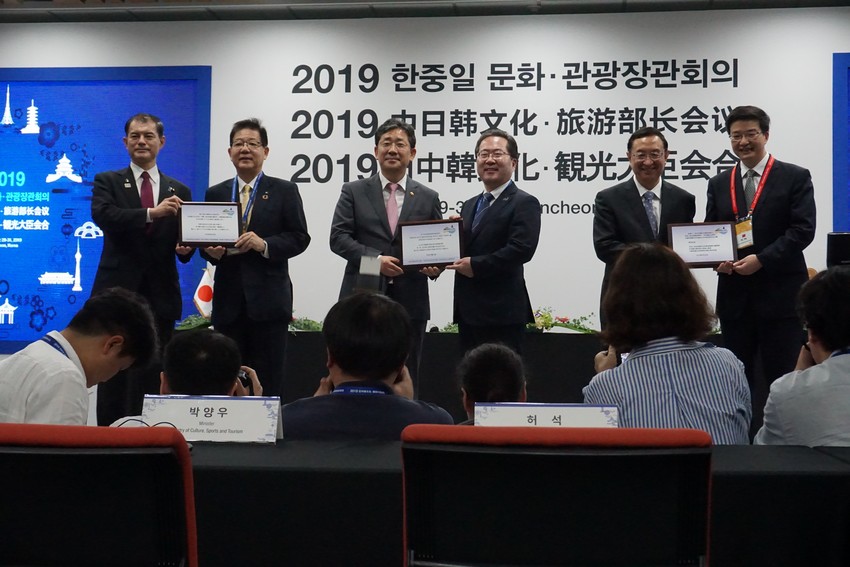 ▲Three Culture Minsters announced 2020 East Asia Culture Cities