TC Activities
TCS organized the 4th Trilateral Journalist Exchange Program in China, Japan and the ROK – 2017.06.1
2017.06.14 ~ 2017.06.23
The Trilateral Cooperation Secretariat (TCS) successfully organized the 4th Trilateral Journalist Exchange Program (TJEP) in China, Japan, and the ROK (visiting country order) from June 14 to 23, 2017. 12 journalists joined the TJEP delegation from the three countries.
This year, TCS organized TJEP under the theme of 4th Industrial Revolution visiting Shenzhen, Tokyo, and Seoul and discovered technological advancement and innovation cultivated by C-J-K entrepreneurs and researchers. Also, the delegation successfully explored the three cities full of a passionate spirit and supportive environment for adventurers and published meaningful media coverages introducing policy experiment, trial-and-error and strength of frontrunners in each country.
During TJEP, the delegation visited governmental agencies, businesses, and research institutions of the three cities and accomplished in-depth interviews on policy/technology/social-impact of IoT (internet of things), VR (virtual reality), AR (augmented reality), AI (artificial intelligence) which popularly recognized and characterized as drones or robots. The delegation also actively participated in a series of discussions and fully utilized the opportunities to deepen mutual understanding and to share invaluable experiences of media corps in the three countries. Further, at the end of TJEP schedule, TCS organized special public seminar named 'Trilateral Journalist Exchange Seminar: The 4th Industrial Revolution and News Media' together with the Korea Press Foundation to promote the outcome of TJEP.
As an international organization mandated to promote cooperative relations among China, Japan, and Korea, the TCS will continue its efforts to facilitate mutual understanding between three countries and contribute to constructive media environment upon the co-prosperity of the three countries.
Overview of TJEP 2017
1. Purpose of the Program
- To increase the participants' understanding on evolving relationship and vision of trilateral cooperation.
- To create a sound and favorable environment of public opinion for strengthening mutual trust and friendship.
- To search appropriate role of media on cooperation between the three countries.
2. Dates
- June 14 (Wed) – June 23 (Fri), 10 days
3. Destinations
- Shenzhen (China), Tokyo (Japan), and Seoul (ROK); order of visit
4. Participants' Affiliations
- China: China Daily, China Newsweek, China Radio International, Phoenix Weekly
- Japan: Jiji Press, NHK, Nikkei Shimbun, Tokyo Shimbun
- ROK: Chosun Biz, Dong-a Ilbo, SBS, The Hankyoreh
5. Major Activities
A. Dialogues with scholars and journalists
- China Development Institute (CDI)
- Future Robotics Organization at Waseda University
- Trilateral Journalist Exchange Seminar
B. Visits, Briefings and Interviews
- Tencent (QQ)
- Broad Link Cultural & Creative
- Da- Jiang Innovations (DJI)
- Terra Drone Corporation
- Rapyuta Robotics
- Softbank Robotics and SB Drive
- Toy's Myth
- KT Digieco
- Gyeonggi Creative Economy & Innovation Center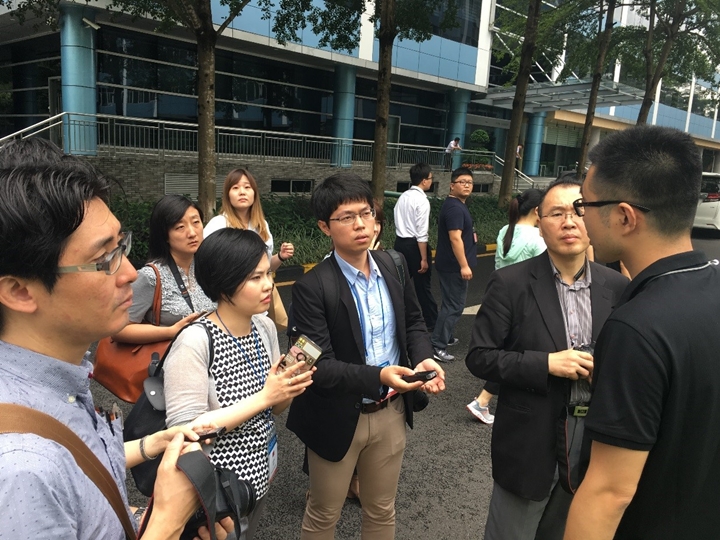 Interview with DJI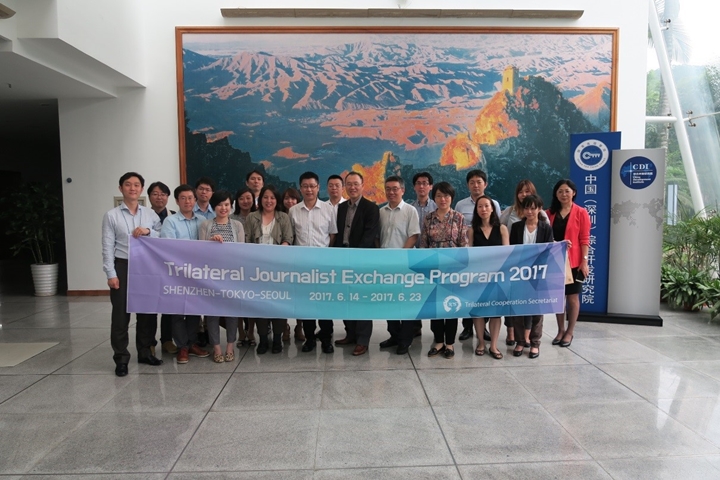 Group Photo at CDI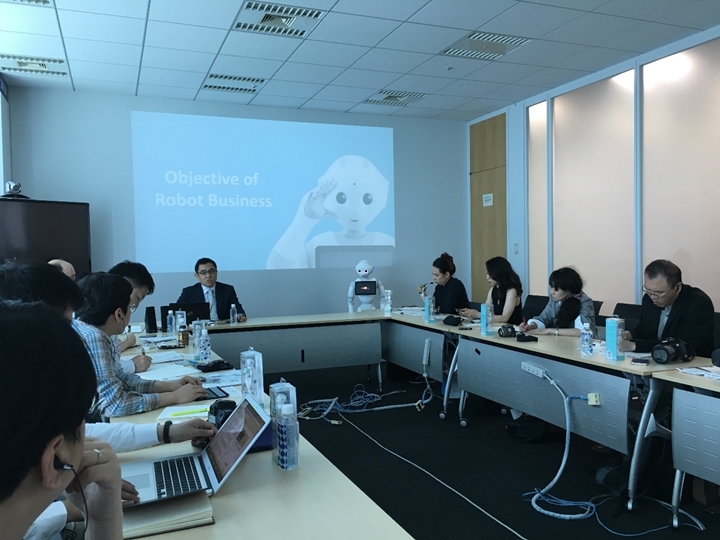 Interview with Soft Bank Robotics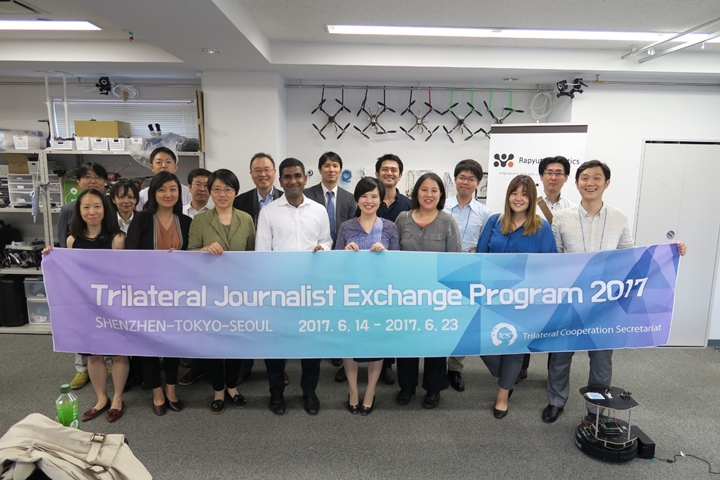 Group Photo in Rapyuta Robotics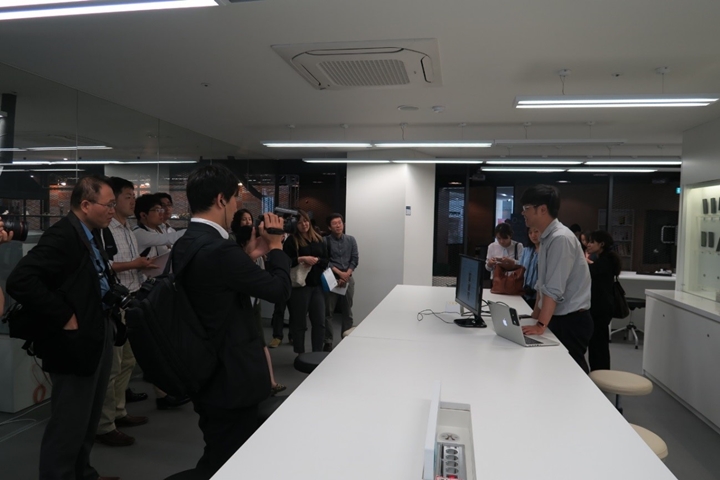 Interview at Gyeonggi Creative Economy & Innovation Center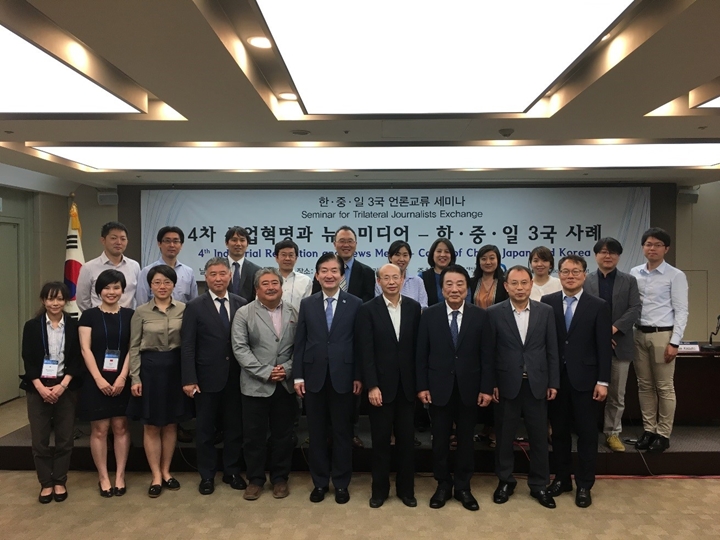 Group Photo after the Seminar for Trilateral Journalist Exchange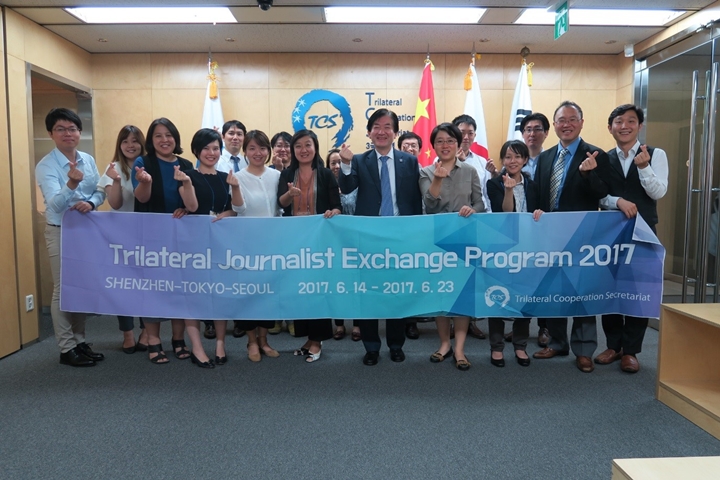 Group Photo after the Wrap-up session in TCS