Others
SG SHIN Bong-kil visited the Minister Gemba Koichiro (Tokyo, Japan)
2012.04.26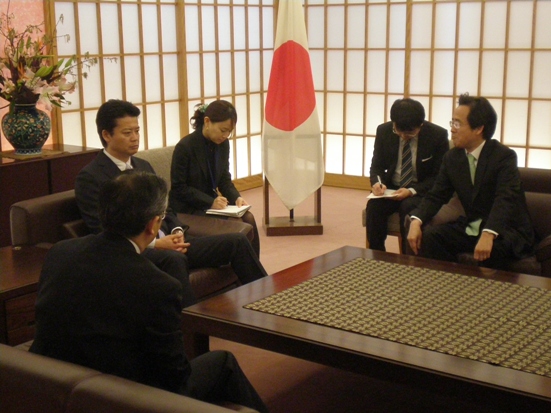 Amb.Shin Bong-kil, the Secretary-General of the Trilateral Cooperation Secretariat, visited H.E. Mr. Gemba Koichiro, the Minister for Foreign Affairs of Japan on April 26th, 2012.
The Minister Gemba expressed his expectation for the TCS' activities in the future, emphasizing the importance of trilateral cooperation.
The Secretary-General Shin expressed that the framework of the trilateral cooperation has started with the Japan's initiative and expressed his appreciation for supporting the TCS. Also, he kindly asked Japan's continuous and active support to further promote the trilateral cooperation.