Trilateral Entrepreneurs Forum 2021

June 10, 2021
On June 10 (Thur.), 2021, the Trilateral Cooperation Secretariat (TCS) hosted the Trilateral Entrepreneurs Forum 2021 in an online format, supported by the China Chamber of International Commerce (CCOIC), Keidanren, and Federation of Korean Industries (FKI). Under the theme of "Business Innovation for Active Ageing Societies: Transforming Challenges into Opportunities", the forum brought together prominent experts and entrepreneurs from China, Japan, and the ROK to discuss the role and potential of business in response to ageing societies, as well as to share innovative business models and solutions in the three countries.
Prior to the two sessions, a thematic introduction was delivered which grasped the overall picture of the declining birthrate and population ageing in the three countries, emphasized the importance of self-help, mutual help, public help in building prosperous ageing societies, and looked on DX (Digital Transformation) as driving force for senior healthcare business. In Session 1, experts analyzed the trends of the senior healthcare industry and introduced various approaches in both public and private sectors, in particular, examples of business innovation and multi-stakeholder collaboration in the three countries. During the discussion session, panelists had a lively and interactive exchange on the regulatory challenges in each country when promoting new businesses in the silver economy, measures of improving the digital literacy of elderlies, "sweet spot" for business chances in the senior healthcare industry, etc.
In session 2, entrepreneurs from large companies and start-up companies operating senior healthcare businesses in the three countries shared their innovative and unique business models and solutions in response to ageing challenges. For instance, "Trinity (Institutions, Community, Home)" Chinese-style health care model, Chain and Tech-driven Senior-care Solution, Japan's residential business models for dementia patients, and the development of Ultrasound Wearable Device to predict toilet timing, the ROK's CSV (Creating Shared Value) Management Model, and digital healthcare services for stress management and dementia prevention. The session was followed by a panel discussion on the role of applying technology in the senior healthcare industry, the issue of digital product uniformity, user-friendly design for senior products and services, etc.
Trilateral Entrepreneurs Forum is TCS's annual event that provides a platform to connect, communicate and share innovative ideas in business sectors, as well as to promote cross-border business cooperation among the three countries. This year's forum, as part of the TCS 10th Anniversary Symposium Series, attracted more than 300 online participants from various stakeholders, including governments, academia, business sectors, and media.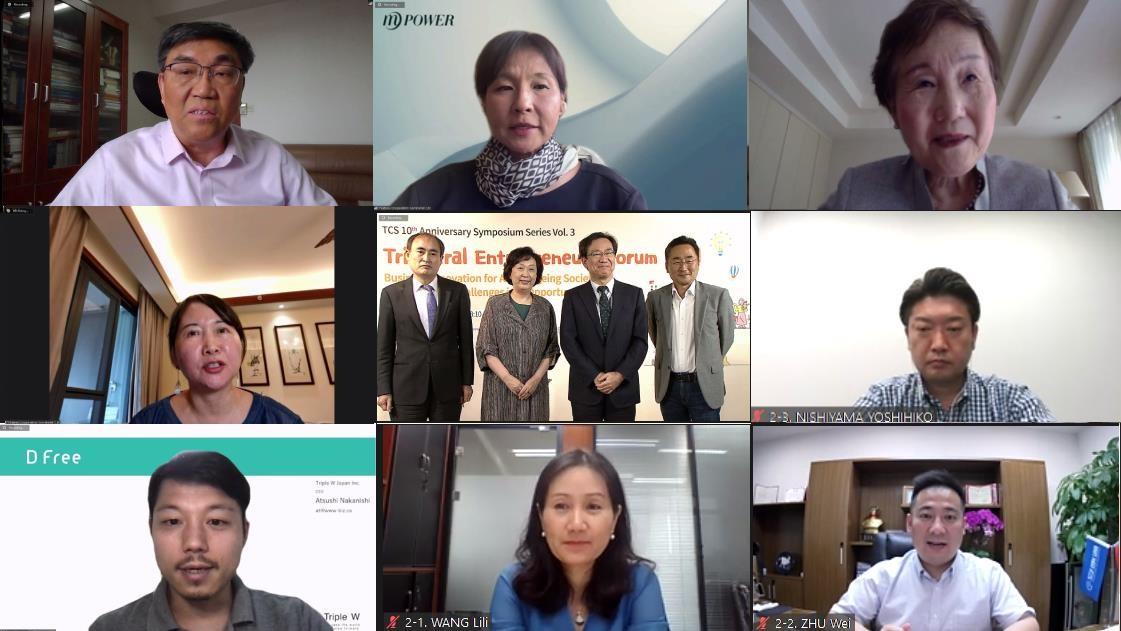 1. Panelists in the two sessions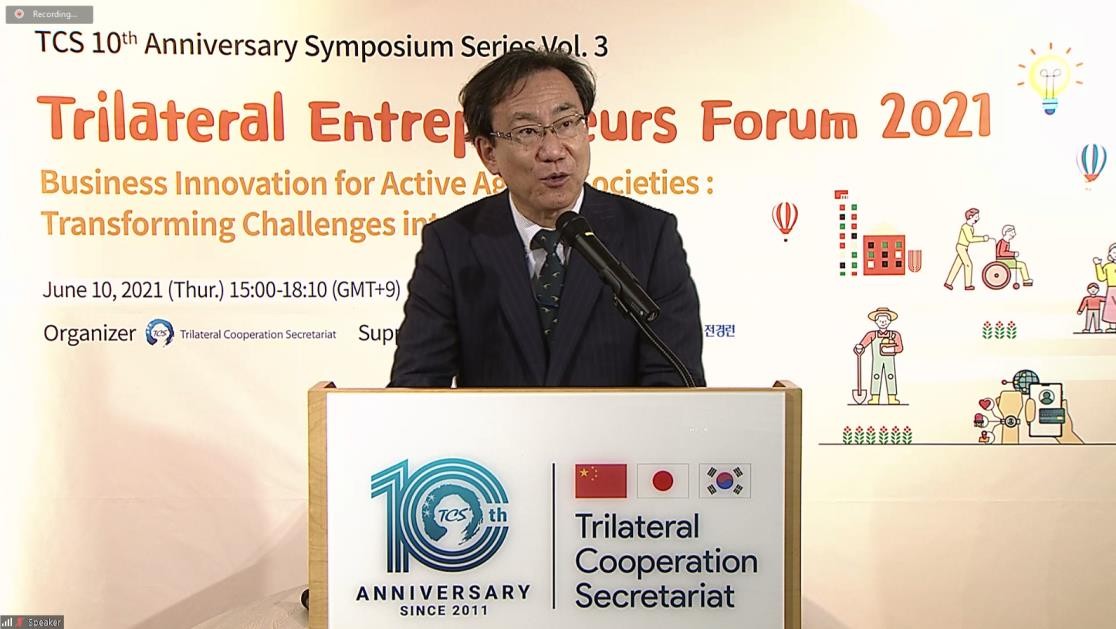 2. Opening Remarks by Secretary-General MICHIGAMI Hisashi of the TCS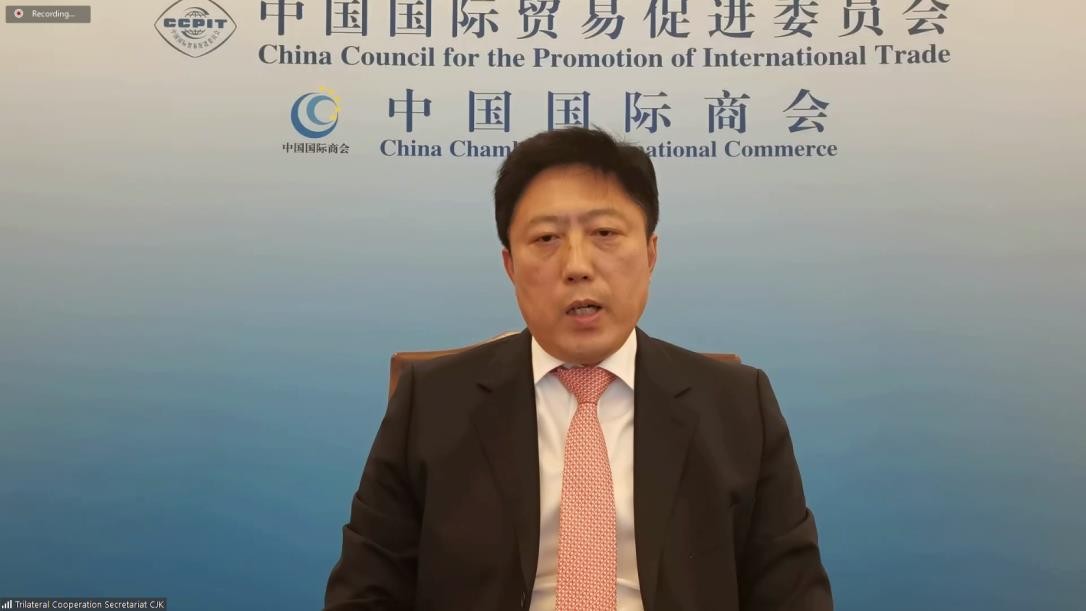 3. Congratulatory Remarks by YU Jianlong, Deputy Secretary-General, China Council for the Promotion of International Trade (CCPIT), Executive Vice President, Secretary-General, China Chamber of International Commerce (CCOIC)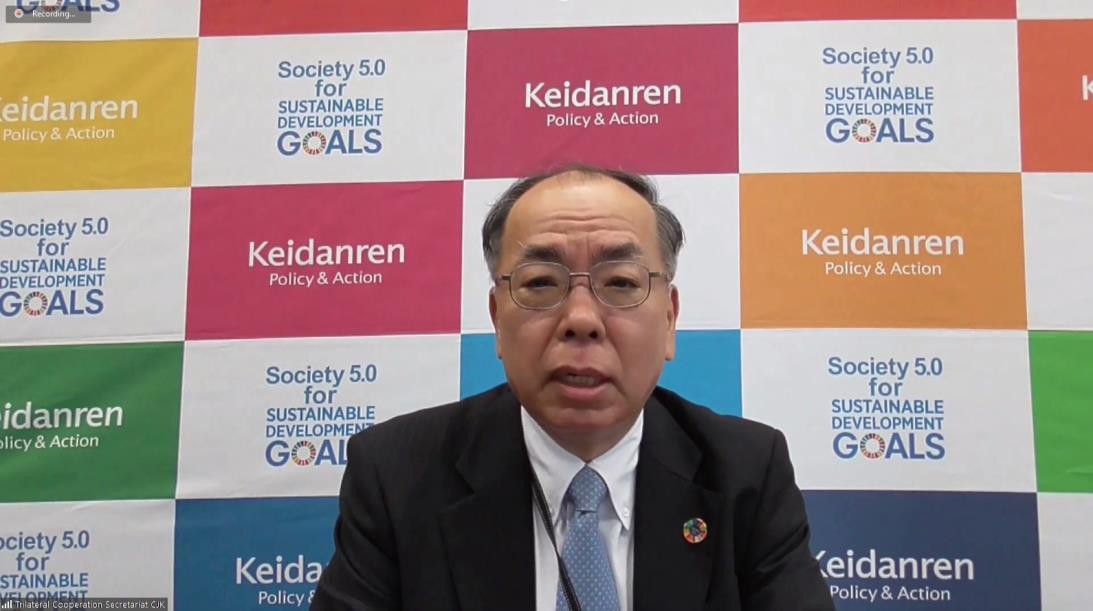 4. Congratulatory Remarks by MUKUTA Satoshi, Senior Managing Director, Keidanren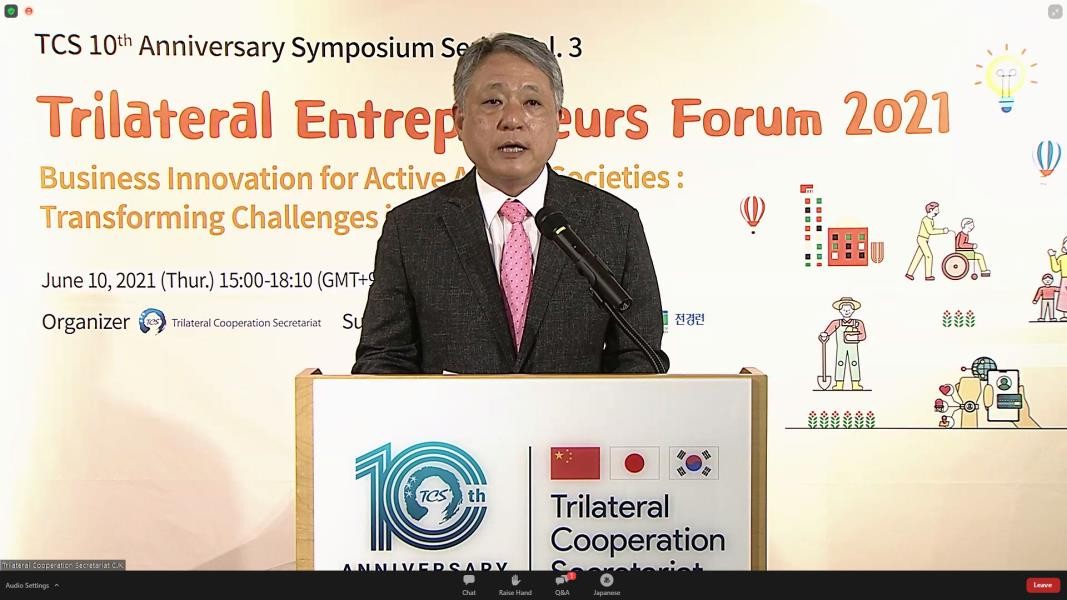 5. Congratulatory Remarks by BAE Sang-Kun, Secretary-General, Federation of Korean Industries (FKI)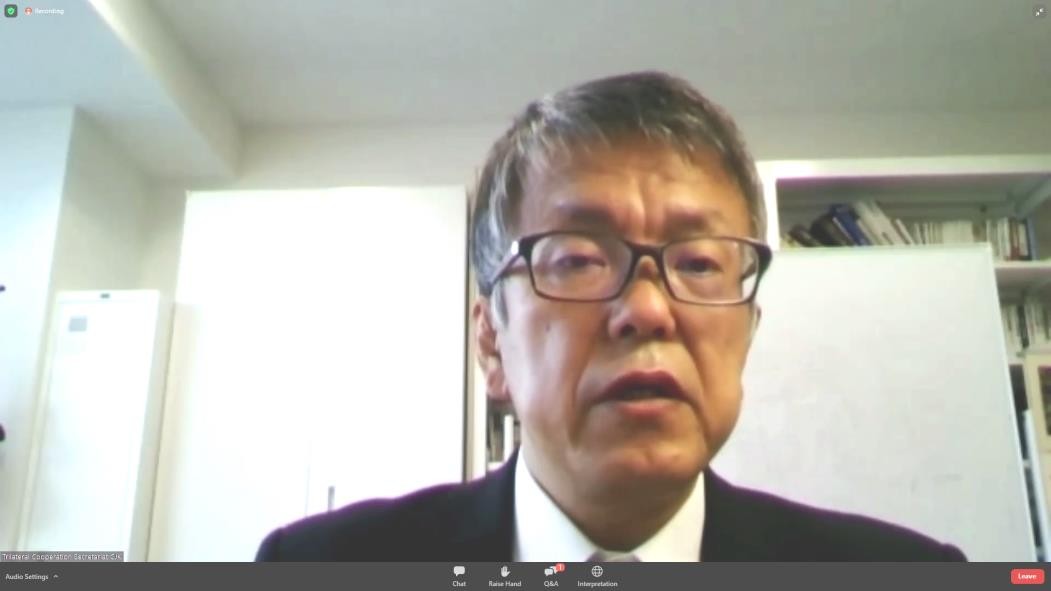 6. Introductory Speech by OIZUMI Keiichiro, Professor, Asian Research Institute, Asia University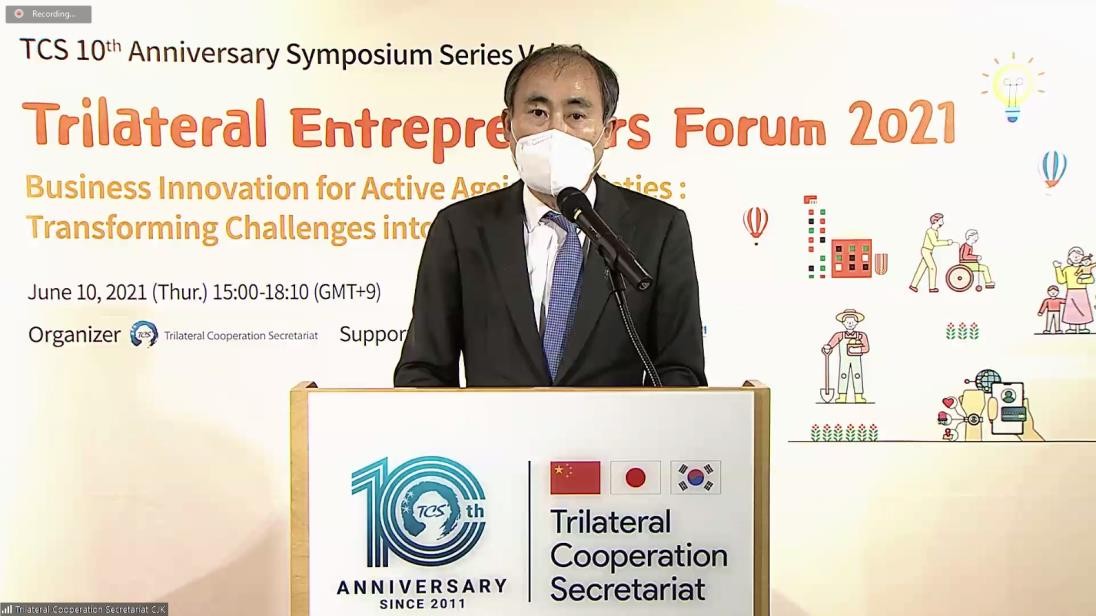 7. Closing Remarks by Deputy Secretary-General KANG Do-Ho of the TCS