CJK Cultural Differences and Common Ground

April 11, 2019 | 14:00 to 15:00
On April 11, 2019, TCS organized CJK Cultural Differences and Common Ground, a lecture series identifying similarities and diversity among China, Japan and ROK. The theme of the very first lecture was "Discovering a New Value of Education: Mutual Understanding among CJK," and Dr. CHANG Jekuk, president of Dongseo University, was invited as the guest speaker.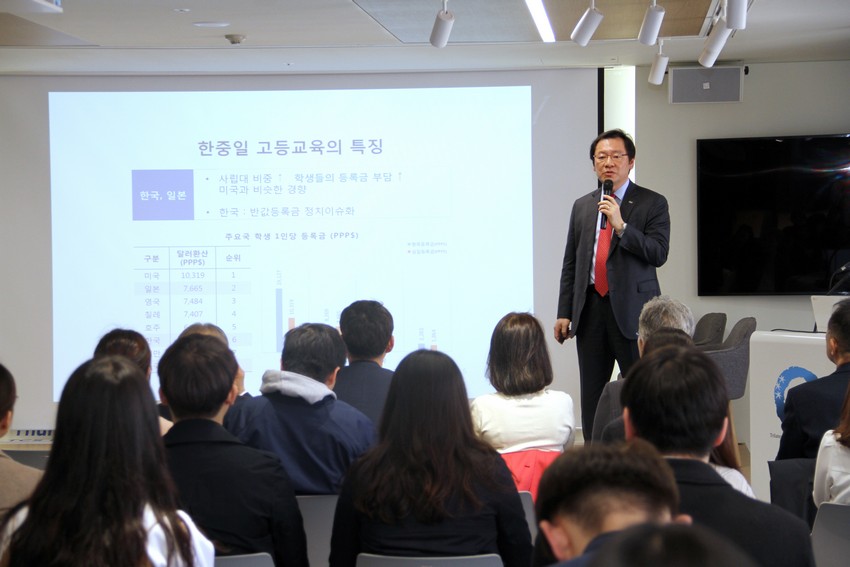 ▲Dr. Chang delivering lecture on CJK education cooperation
​
Dr. Chang discussed educational trends in the three countries as well as challenges in the higher education sector during the lecture. Dongseo University, in partnership with Ritsumeikan University and Gwangdong Univeristy of Foreign Studies, is currently participating in the CAMPUS Asia Program, a government initiative for increasing student mobility among China, Japan, and ROK.
During the event, TCS Secretary-General LEE Jong-Heon emphasized the significance of the CJK Cultural Differences and Common Ground lecture series in alignment with the Secretariat's mission of promoting public awareness on China-Japan-ROK trilateral cooperation. Secretary-General Lee also explained why education was selected as the theme for the first session of TCS lecture series, noting that the future of trilateral cooperation lies with the young generations of the three countries involved and how education is therefore a key factor in ensuring the continued success of the trilateral cooperative framework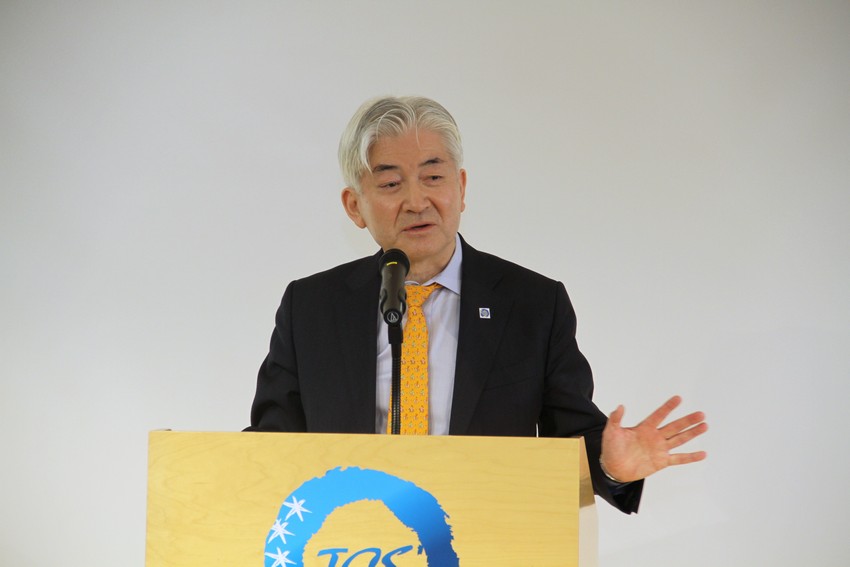 ▲TCS Secretary-General Lee Jong-Heon delivering congratulatory remarks