TCS Publication Distribution

April 08, 2022 ~ December 31, 2022
Want to learn more about Trilateral Cooperation?
We are giving out our publications to anyone who wants to learn more about trilateral cooperation and TCS, free of charge!
If you wish to receive any of the TCS publications, just fill out the attached Microsoft Forms and apply.
Link: https://forms.office.com/r/tbMzfYePi6
The number of stocks for each publication varies so quick requests are highly recommended!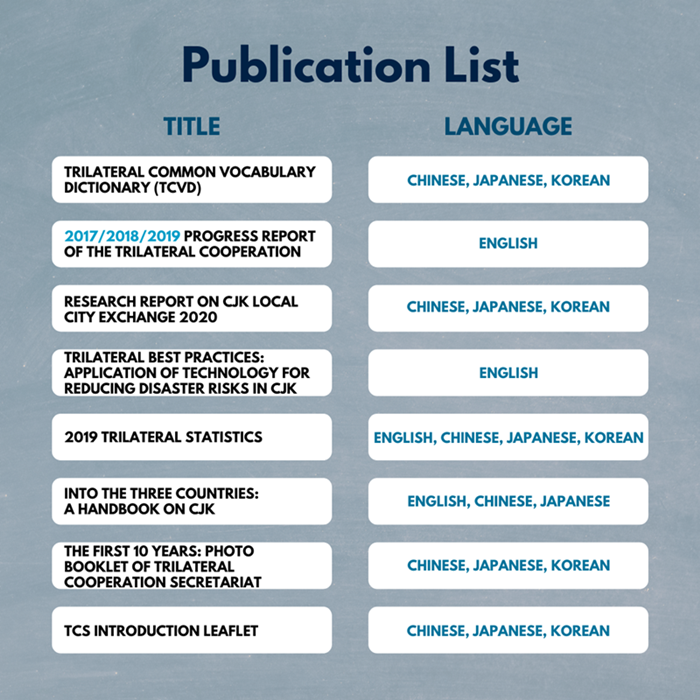 *The maximum number of publications 1 person can request is 10. If you have a specific reason for your request, please leave an inquiry.
*TCS reserves the right to reject requests.