Mechanisms
9th Tripartite Health Ministers' Meeting in Busan, ROK
2016.12.03 ~ 2016.12.04
The 9th Tripartite Health Ministers' Meeting was held in Busan, ROK on December 4, 2016. The Meeting was presided by Mr. CHUNG Chinyoub, Minister of Health and Welfare of the Republic of Korea with the participation of Ms. LI Bin, Minister of National Health and Family Planning Commission of the People's Republic of China, and Mr. SHIOZAKI Yasuhisa, Minister of Health, Labour and Welfare of Japan. Dr. SHIN Young-soo, Regional Director of World Health Organization West Pacific Regional Office (WHO-WPRO) and Deputy Secretary-General LEE Jong-heon of the Trilateral Cooperation Secretariat (TCS) also participated in the Meeting as observers.
The three Ministers shared health and welfare policies of each country and exchanged views on common concerns of health and welfare among the three countries. They discussed the measures on strengthening tripartite health cooperation in the areas of 1) infections disease preparedness and response; 2) global health architecture; 3) universal health coverage; 4) aging society; 5) non-communicable disease; and 6) utilization of ICT and big data in health care. On behalf of the TCS, DSG LEE Jong-heon delivered a speech emphasizing the significance of health issue as a critical factor to push forward trilateral cooperation and expressing the TCS' firm commitment for following up on the Meeting.
At the press conference after the meeting, the three Ministers announced the adoption of the Joint Statement of the Ninth Tripartite Health Ministers' Meeting. On the previous day of December 3, the 1st Tripartite Quarantine Working Group was held as the side event of the 9th Meeting with a view to enhancing emergency preparedness and response against pandemic influenza through the effective information sharing among the quarantine institutes of the three countries.
The next Tripartite Health Ministers' Meeting will be held in China, 2017.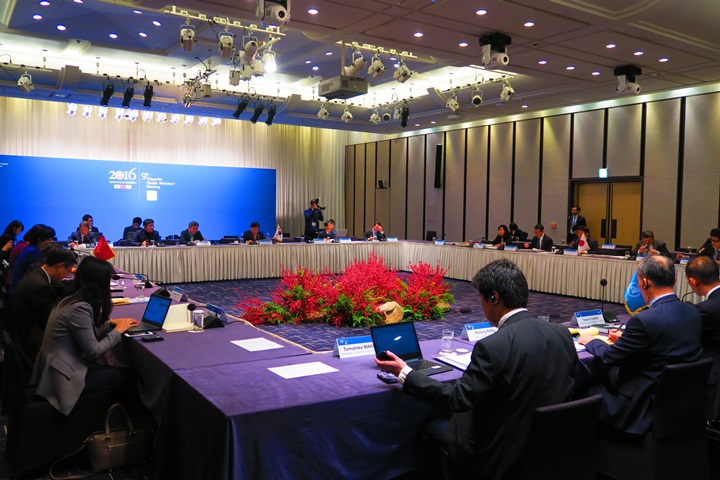 The 9th Tripartite Health Ministers' Meeting on Progress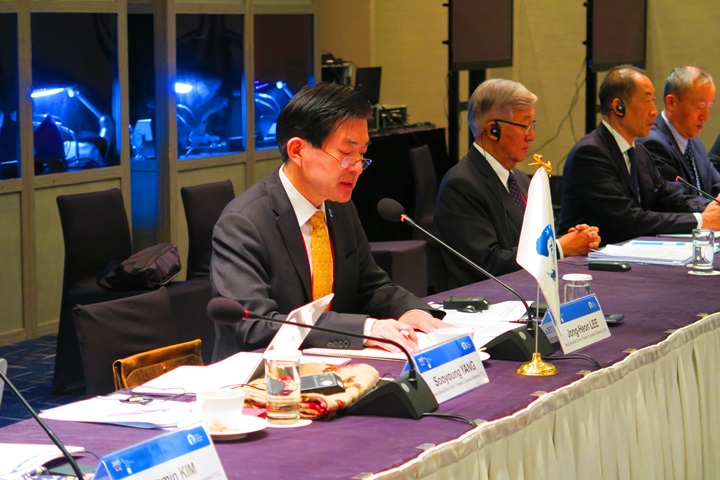 TCS Keynote Speech by DSG LEE Jong-heon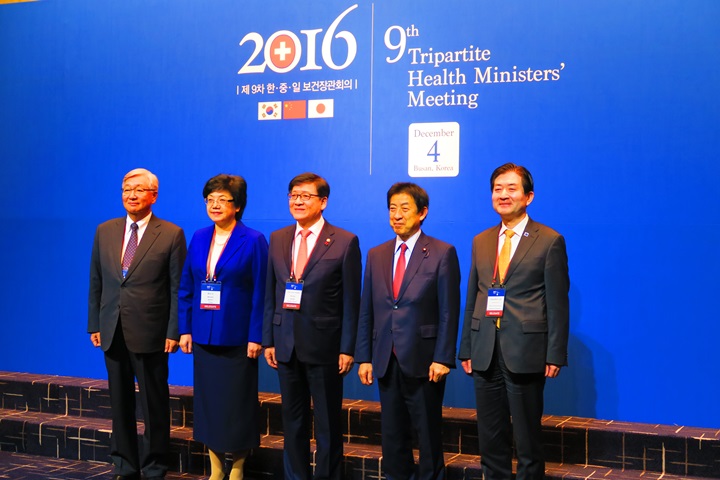 Group Photo