Others
TCS Consultative Board Received the Association of North East Asia Regional Governments
2023.05.04
On May 4, Trilateral Cooperation Secretariat (TCS) Secretary-General Amb. OU Boqian and Deputy Secretaries-General BEK Bumhym and SAKATA Natsuko (the "Consultative Board") had a meeting with the Association of North East Asia Regional Governments (NEAR) which was headed by Secretary-General LIM Byung-jin.
Mr. LIM expressed his gratitude for SG OU's attendance at last year's NEAR International Forum and her visit to the NEAR Secretariat. He also appreciated the TCS for its longstanding endeavor to promote peace and cooperation in the Northeast Asian region. He raised that communication and cooperation between local governments are particularly important in the current international situation, and TCS and NEAR can continue to further cooperate in this field.
SG OU briefly introduced the youth and local government exchange programs held by TCS. Echoing with Mr. LIM, she told that by sharing common goals to promote regional peace, TCS and NEAR shall work closely with each other. DSG BEK also suggested TCS and NEAR further collaborate with each other to improve the exchanges between local governments. He added that deepened local government exchange will play the role of buffer to minimize differences of the viewpoint of the central governments. DSG SAKATA further elaborated on the latest event held by TCS—the 'Culture City of East Asia' Media and Internet Celebrity tour—which strengthens economic and cultural exchanges between CCEA cities and enhances public awareness through cooperation with media.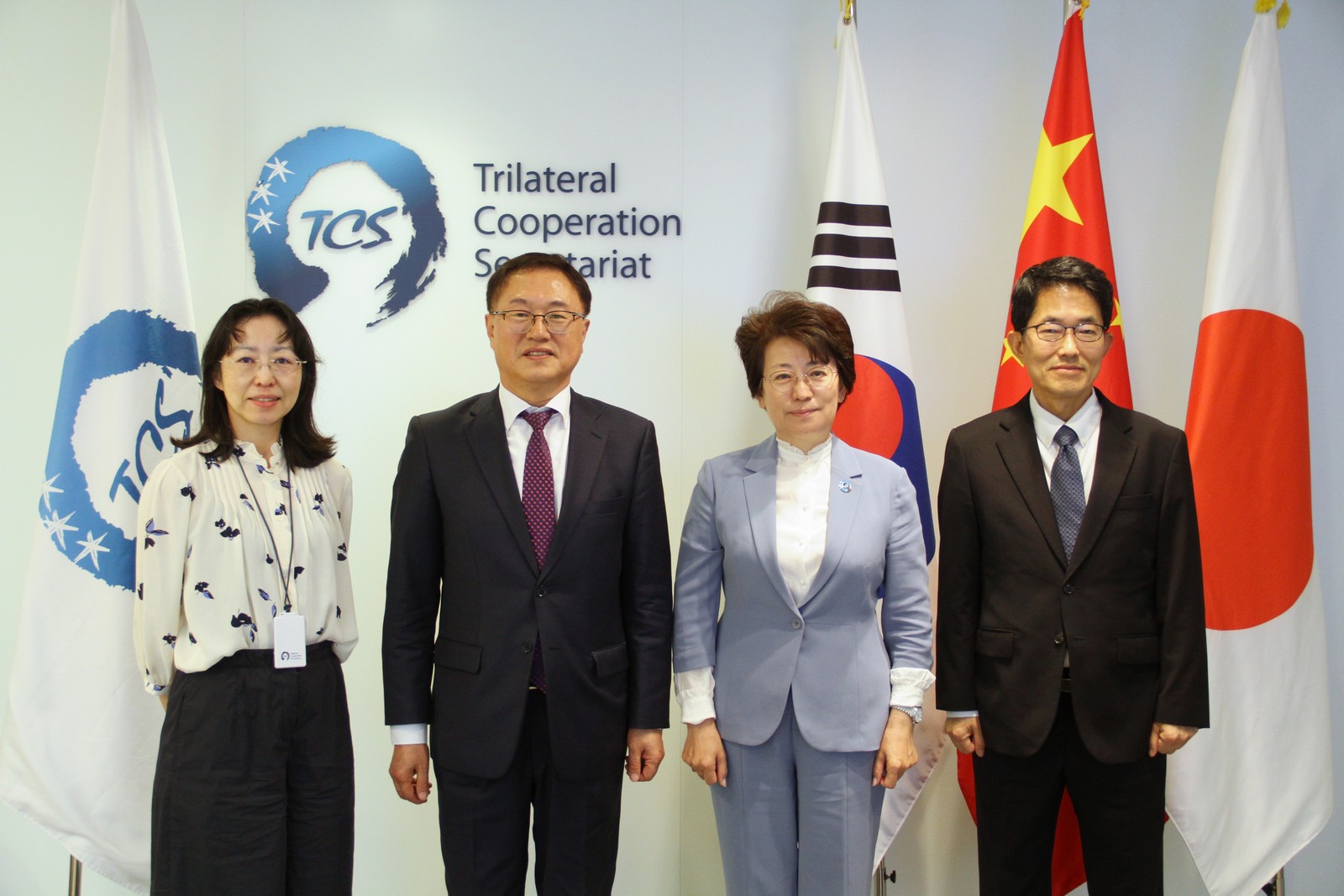 ▲The TCS Consultative Board and NEAR Secretary-General LIM Byung-jin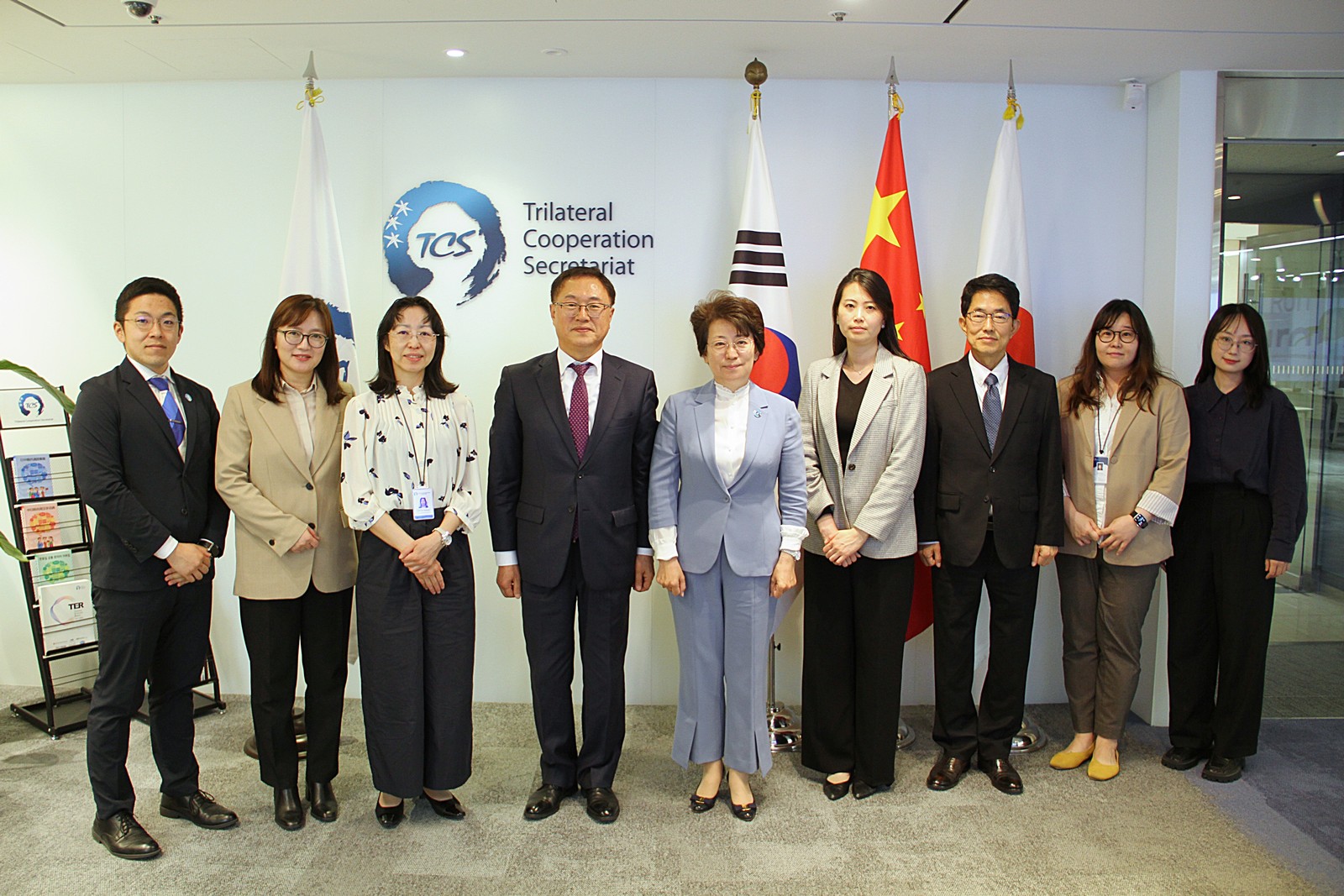 ▲Group Photo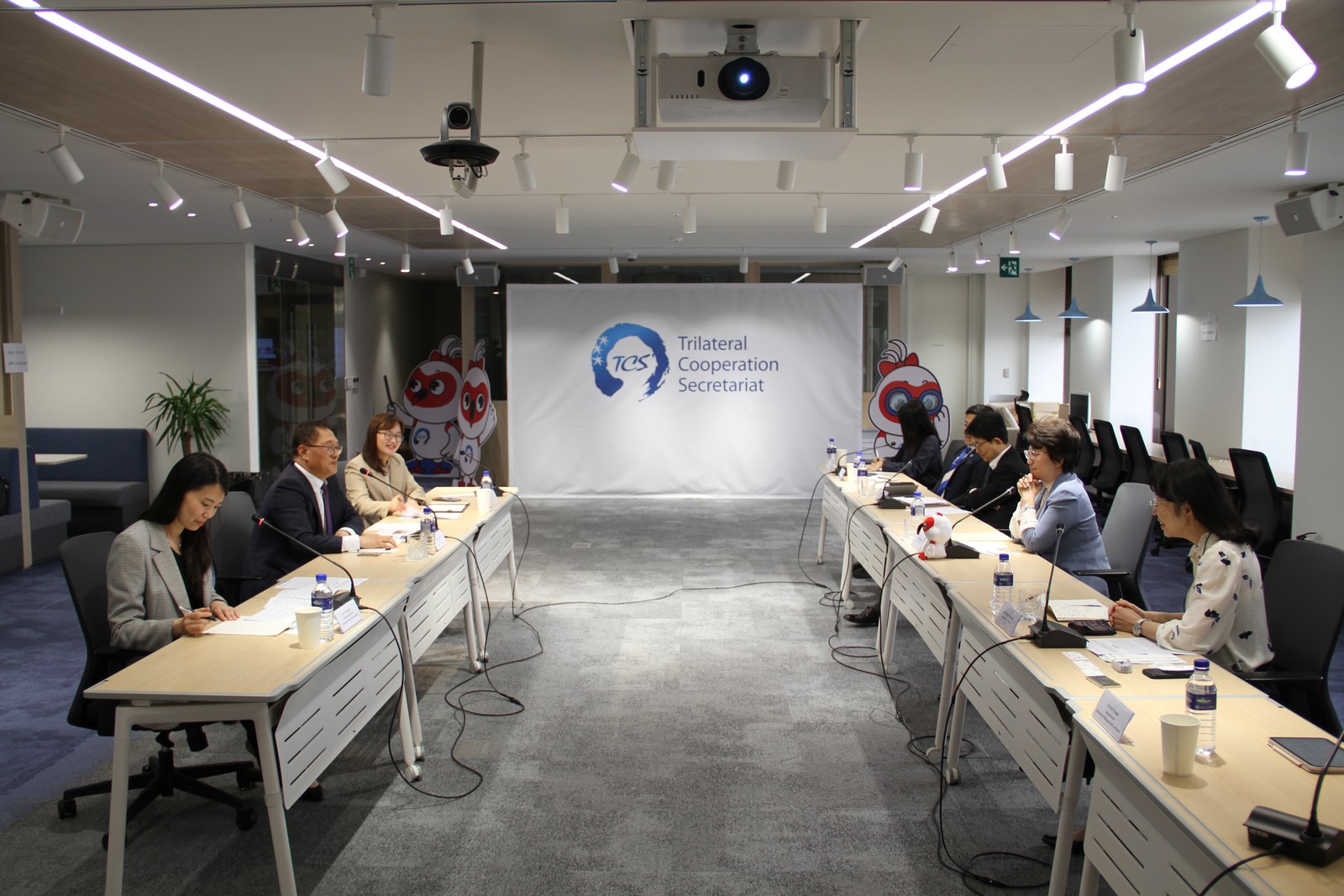 ▲During the Meeting