Others
Secretary-General OU Boqian Met with Professor HWANG Jaeho of Hankuk University of Foreign Studies
2022.09.07
On September 7, 2022, Trilateral Cooperation Secretariat (TCS) Secretary-General Amb. OU Boqian met with Professor HWANG Jaeho, Director of Global Security Cooperation Center of Hankuk University of Foreign Studies, in TCS office. Both sides explored opportunities to cooperate with each other in various fields.
Secretary-General OU stressed the significance of Trilateral Cooperation among China, Japan and the ROK in the current context of rapidly changing environment. Highlighting the ongoing efforts of TCS, including strengthening the PR capacity to promote Trilateral Cooperation to the public and advancing youth and cultural exchanges, despite the difficulties brought by the pandemic, she pointed out that Trilateral Cooperation is inevitable because it derives from strong economic and cultural ties between the three countries. She extended her expectation to deepen the trilateral academic and think-tank cooperation including the one with Professor HWANG's institute, so as to offer conducive policy recommendations for policy makers' reference.
Professor HWANG appreciated the strong motivation of TCS' leadership. He attached much importance to trilateral youth, academic and cultural exchanges in view that the bilateral relations among the three countries are confronting headwinds. He also concurred Secretary-General OU on that TCS could act more proactively and carry out more trilateral exchange projects in the areas of low-sensitivity, so as to lay a strong foundation for the revitalization of the political ties of the three countries. He spoke highly of TCS' achievements in the past year, and expressed his strong willingness to engage in TCS' events in the coming future.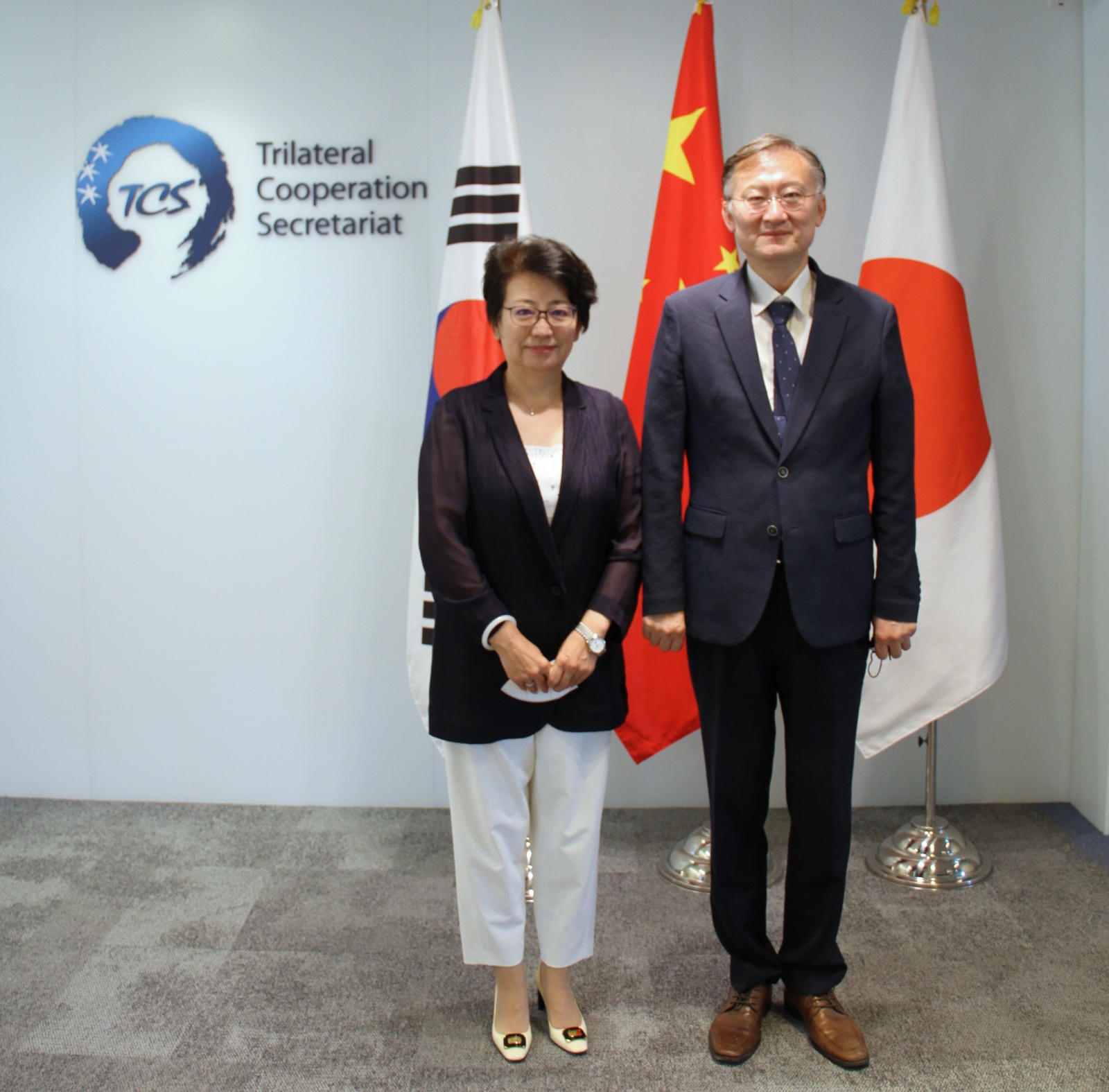 ▲Secretary-General OU Boqian Met with Professor HWANG Jaeho of Hankuk University of Foreign Studies