Seminar & Forum
The 5th China-Japan-Korea Business Conference
2022.07.13
On July 13, 2022, the 5th China-Japan-Korea Business Conference was held in Shaoxing, China. TCS Deputy Secretary-General BEK Bum-hym delivered opening remarks via video. The main theme of this year's Conference was 'Integration & Improvement, Win-Win Cooperation'.
In his remarks, DSG BEK appreciated the host of the Conference in the current unfavorable international environment and stressed the importance of trilateral economic and business cooperation. He emphasized that since we are now approaching difficult times, the cooperation of the three countries is essential for heading to the future. By sharing the statistics achievement of the three countries, DSG BEK encouraged CJK business representatives to set eyes on science, technology, and innovation, and to enhance cooperation to benefit the citizens in East-Asia.
The Conference was organized by China Chamber of International Commerce and Shaoxing Municipal Government. Representatives from governments, business community agreed to continue expanding exchanges and sharing opportunities to achieve common prosperity.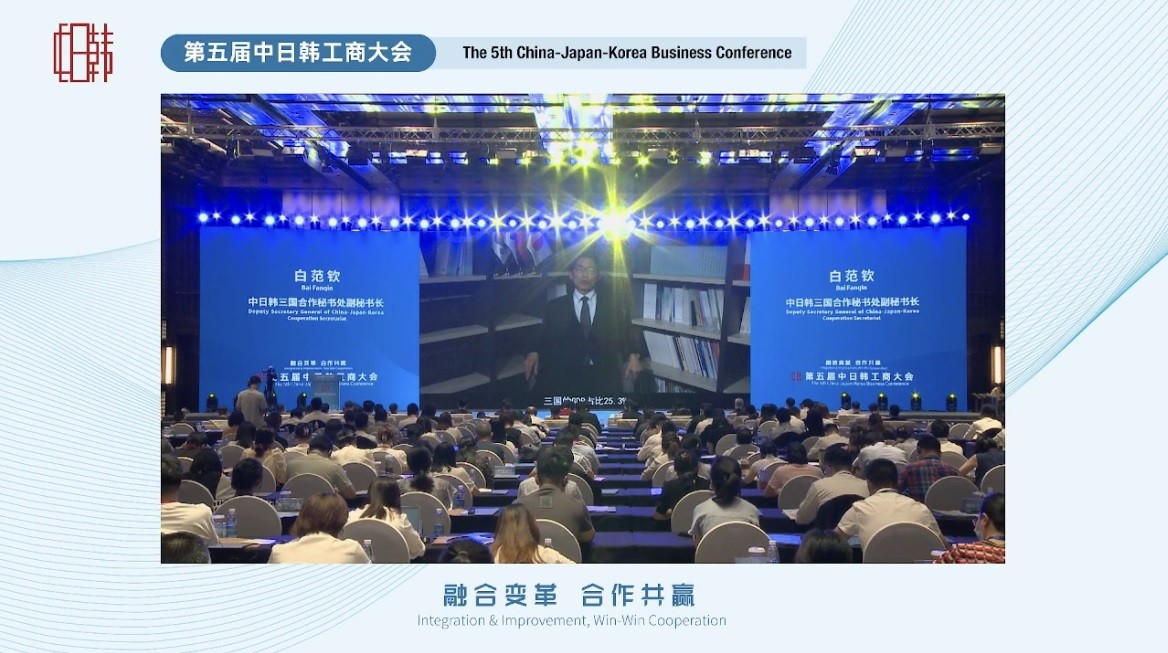 ▲Deputy Secretary-General BEK Bum-hym delivering his remarks via video