Seminar & Forum
SG OU's Participation in the 2022 NEAR International Forum and Visit to Mr. KIM Oak Chae, Secretary-General of NEAR
2022.04.28 ~ 2022.04.29
On April 28, 2022, Amb. OU Boqian, Secretary-General of the Trilateral Cooperation Secretariat (hereinafter referred to as "TCS") delivered a congratulatory remark at the 2022 NEAR International Forum. Themed "Development Strategies for Northeast Asian Farming Villages and Agro-Food Industry through the Fostering of the Sixth Industry", the Forum gathered international organizations, local government officials, media professionals, scholars, and experts from China, Japan, Korea, Mongolia, and Russia of more than 200 persons and 59 regional governments in an online-offline hybrid format. The Forum has been held since 2007 to share experiences and discuss to promote and strengthen the cooperation among Northeast Asia.
In SG OU's remark, she congratulated the successful hosting of the NEAR International Forum and briefly mentioned the achievements of TCS. SG OU mentioned the TCS visit to Gyeongju, which is one of the representative cities in Gyeongsangbuk-do, for the Cultural City of East Asia(CCEA) Opening Ceremony. SG OU stated that reaffirming to further facilitate the local government exchanges, TCS would contribute to providing a variety of resources. She also mentioned that as the importance of local exchanges and agricultural cooperation align with TCS values, the theme of the forum is consistent with the TCS follow-up project, "Young Rural Leader's Program", which was initiated after the Trilateral Agricultural Ministerial Meeting. The project would provide a platform for further development in rural areas in ways to raise public awareness especially, among youth.
Scholars and experts shared their observations on the trends in agriculture and the Sixth Industry from the aspect of local government exchanges and cooperation, stressing that the efforts for further rural engagement along with the local governments would contribute to a changing era. Such consideration would then lead to building a close agricultural network among Northeast Asia.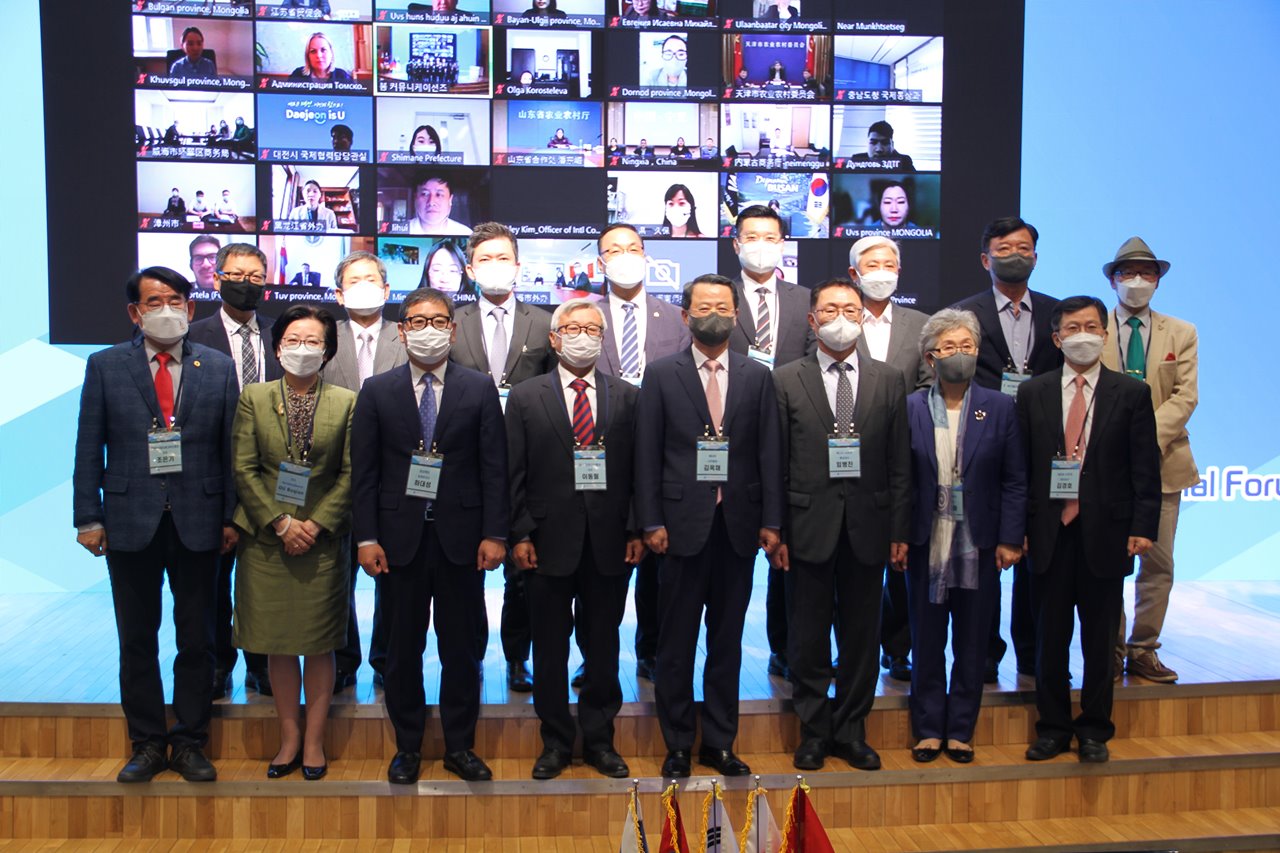 ▲2022 NEAR International Forum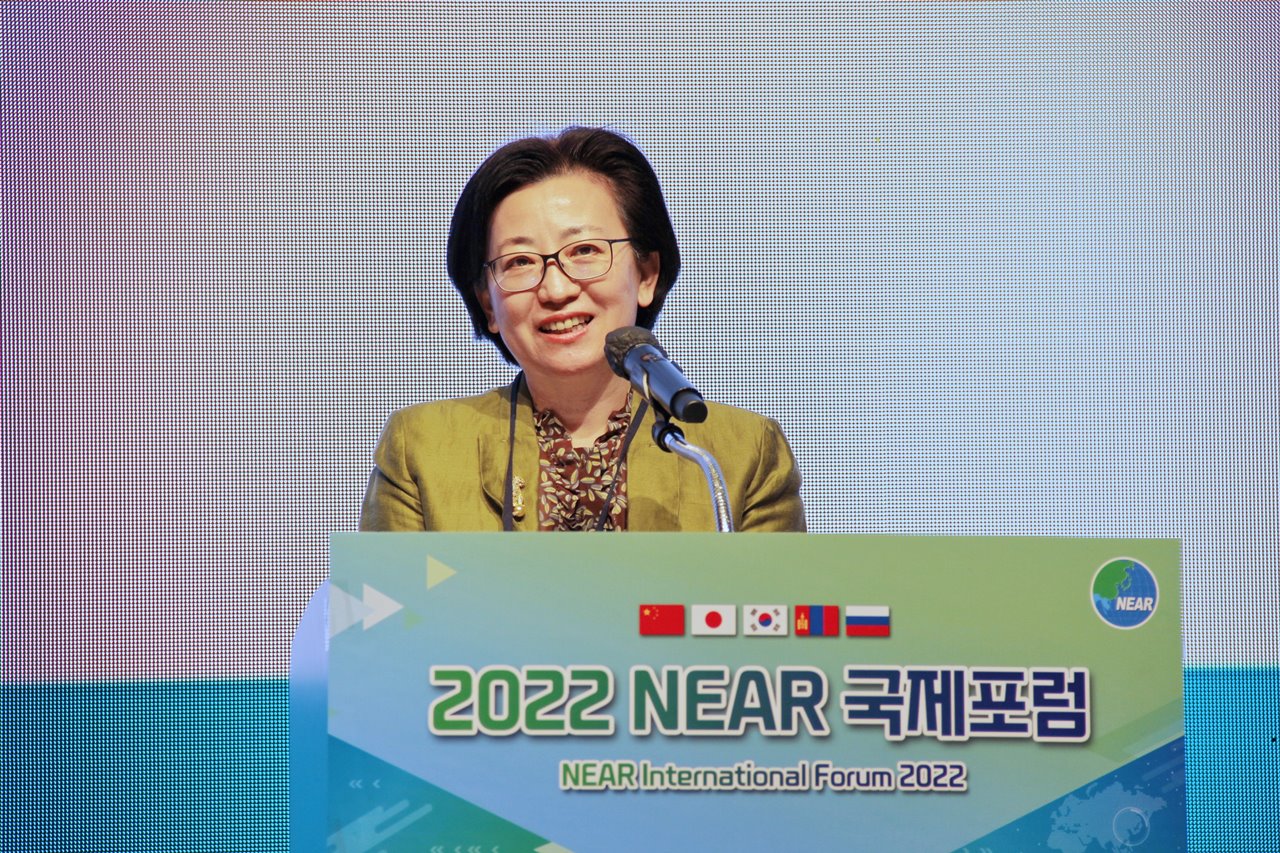 ▲TCS Secretary-General OU Boqian delivering congratulatory remarks
Furthermore, Trilateral Cooperation Secretariat (TCS), visited the NEAR Secretariat to exchange views to cooperate with the local government. Both parties showed a keen interest in the future opportunity to exchange views among the countries.
Near is an independent cooperative organization that strives to achieve mutual development and cooperative exchange in Northeast Asia, consisting of metropolitan and local self-governing governments of six countries such as states, provinces, prefectures, and metropolitan cities since 1996.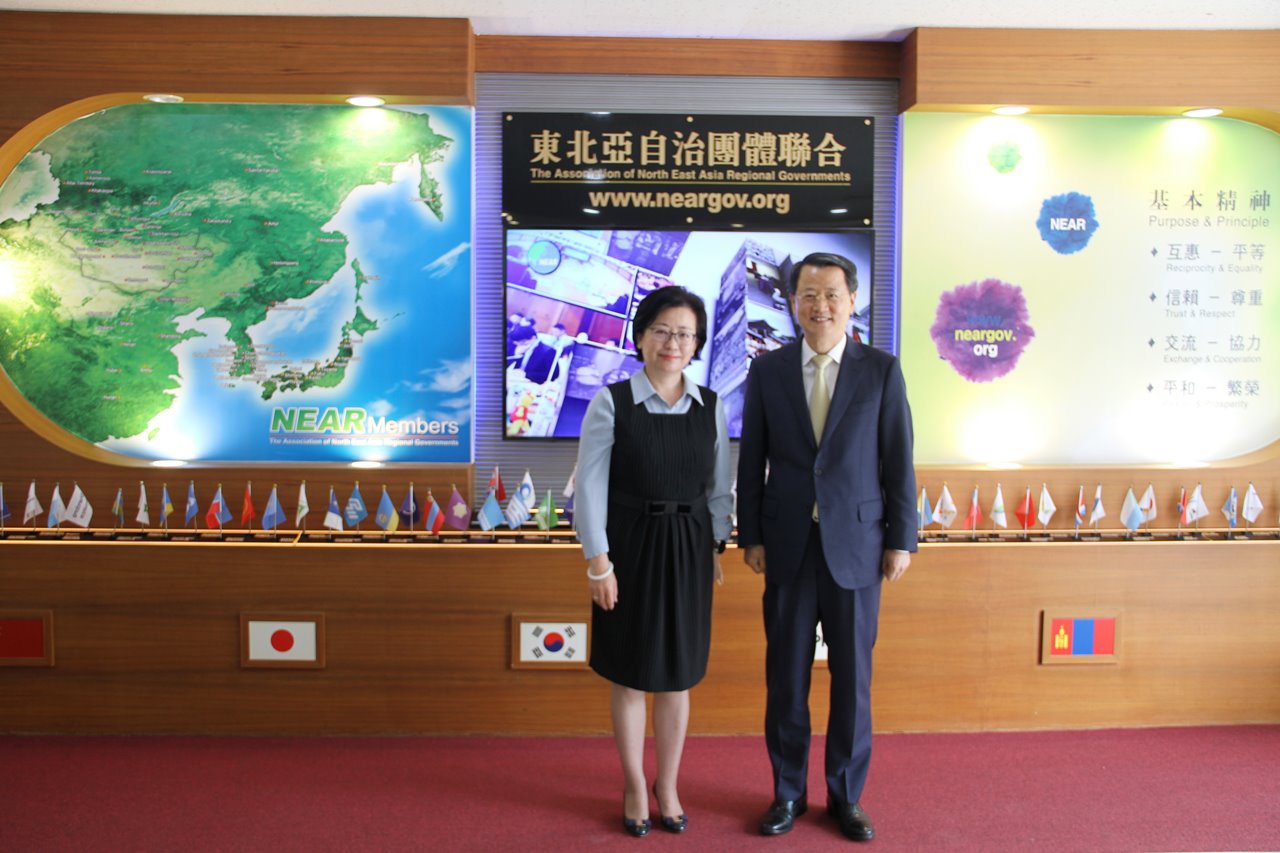 ▲Visit to Mr. KIM Oak Chae, Secretary-General of NEAR