Others
6th Consultative Board Visited KNDA Chancellor HONG Hyun-ik
2021.10.05
On October 5, 2021, TCS Secretary-General Amb. OU Boqian, Deputy Secretary-General BEK Bum-hym and Deputy Secretary-General SAKATA Natsuko paid a visit to Mr. HONG Hyun-ik, Chancellor of the Korea National Diplomatic Academy (KNDA). KNDA Professor JUN Bong-geun presented at the meeting as well. Both exchanged views on the progress of the trilateral cooperation as well as the regional and international issues of mutual interests.
SG OU briefed the achievements of the trilateral cooperation among China, Japan and the ROK over the past decades, and spoke highly of KNDA's efforts and contributions to the trilateral cooperation. Emphasizing the importance of the trilateral cooperation to the development and peace of the Northeast Asia and the world at large especially under the current drastic changes, she sought more support from KNDA by sharing their wisdom and insights through Network of Trilateral Cooperation Think-tanks (NTCT). She also appreciated KNDA's support to TCS in various events, and expressed her expectations for the KNDA's active engagement in continuing to seek and explore opportunities for intellectual and people-to-people exchanges among China, Japan, and Korea.
Chancellor HONG congratulated SG OU and DSGs on their assumption of office as the 6th Consultative Board of the TCS. He concurred SG OU on the significant role of the trilateral cooperation, adding that a deepened cooperation is in urgent need as the new challenges of non-traditional security issues could only be solved by joint efforts. Expressing his firm support for the TCS's role in promoting trilateral cooperation, he underscored the importance of research cooperation, the outcomes from which would benefit not only the governments, but also the general public of the three countries.
DSG BEK, DSG SAKATA and Prof. JUN also shared their insights.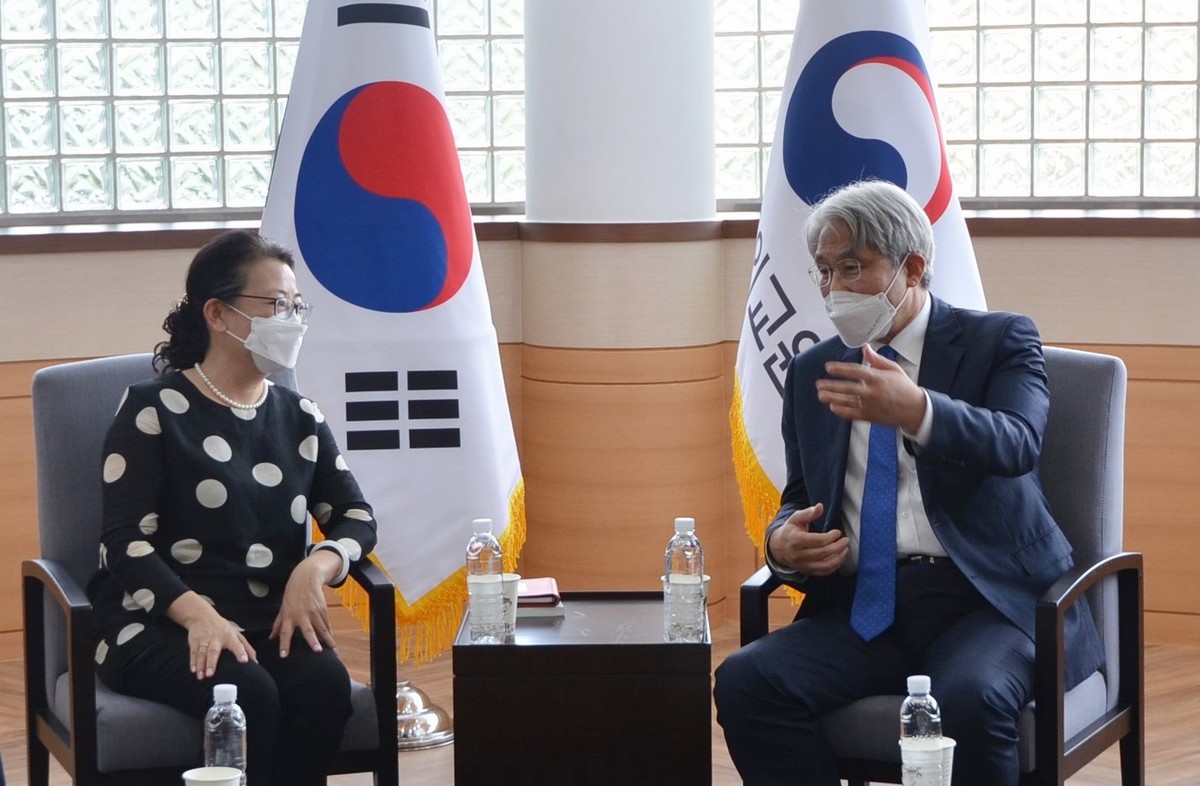 ▲SG OU Boqian exchanges ideas with Chancellor HONG Hyun-ik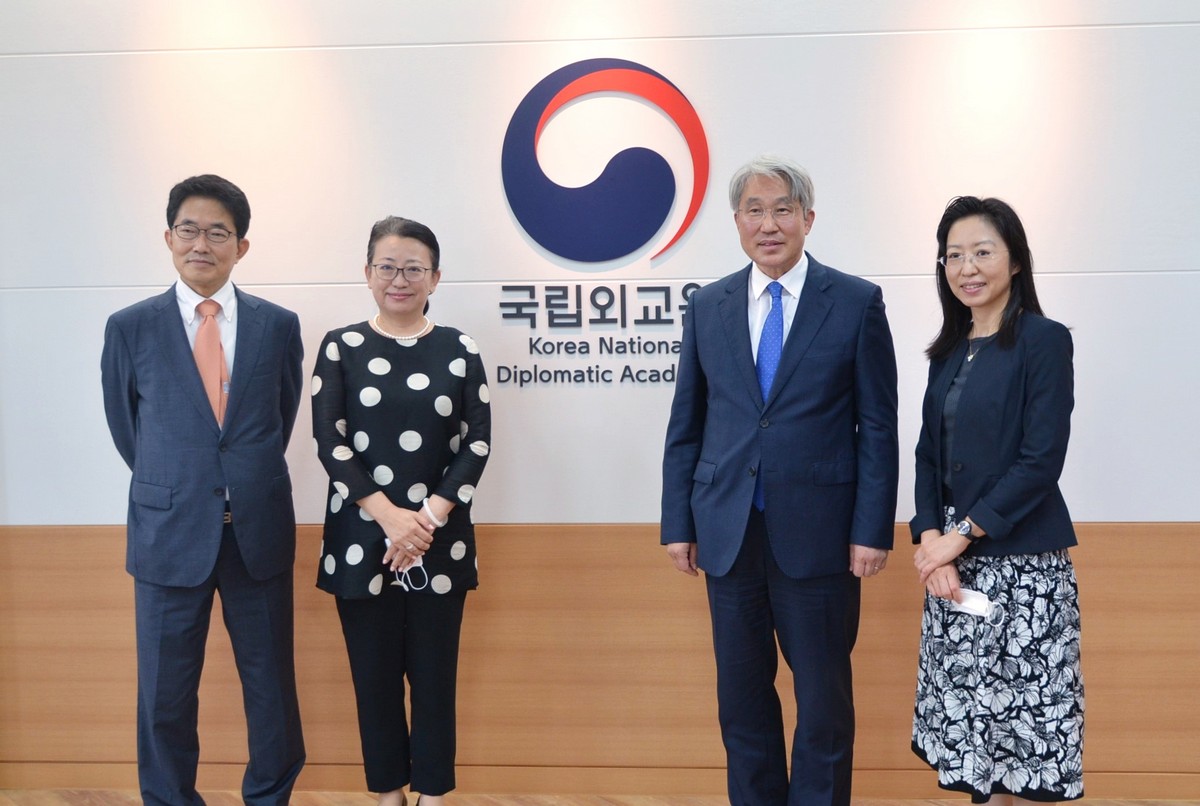 ▲Group photo of TCS 6th Board with Chancellor HONG