Others
6th Consultative Board Visited Chinese Ambassador XING Haiming
2021.09.29
On September 29, 2021, TCS Secretary-General Amb. OU Boqian, Deputy Secretary-General BEK Bum-hym and Deputy Secretary-General SAKATA Natsuko paid a courtesy visit to H.E. XING Haiming, Ambassador of China to the ROK in the Embassy compound. Both sides had warm talks and exchanged views on the progress of trilateral cooperation among China, Japan and the ROK.
SG OU congratulated on the 72th Anniversary of the founding of the People's Republic of China, speaking highly of the socio-economic achievements of China over decades which not only benefit the Chinese people, but also contribute to the prosperity, peace and stability of the world. Introducing the steady progress of the trilateral cooperation as well as the development of the TCS, she extended gratitude to the Government of China for his steadfast support to the trilateral cooperation. She also briefed TCS future direction to develop more activities that would consolidate the trilateral cooperation spirit among the peoples of the three countries, and in that regard sought further support from China. DSG BEK and DSG SAKATA also shared their insights on the development of trilateral cooperation and the TCS' commitment to it.
Ambassador XING gave warm greetings to the 6th TCS Consultative Board on their assumption of office. Emphasizing the significance of trilateral cooperation under the current drastic changing scenario, he praised the steady momentum and the achievements of the trilateral cooperation as well as TCS' capacity building in its first decade, and reiterated firm support of the Government of China to the trilateral cooperation and the TCS. He encouraged the TCS to make more efforts to promote the trilateral cooperation, so as to give more benefits to the three peoples, enhance their mutual understandings and give impetus to the relations of the three countries.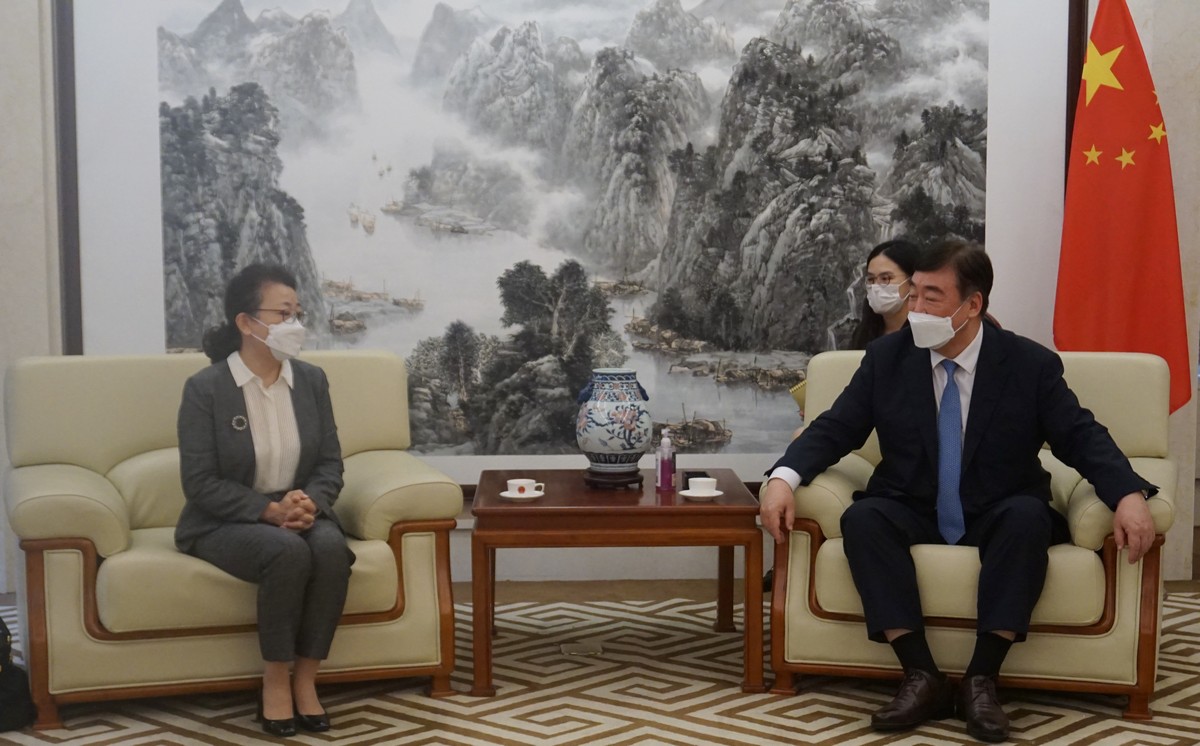 ▲TCS Secretary General Amb. OU Boqian exchanges ideas with H.E. XING Haiming, Ambassador of China to the ROK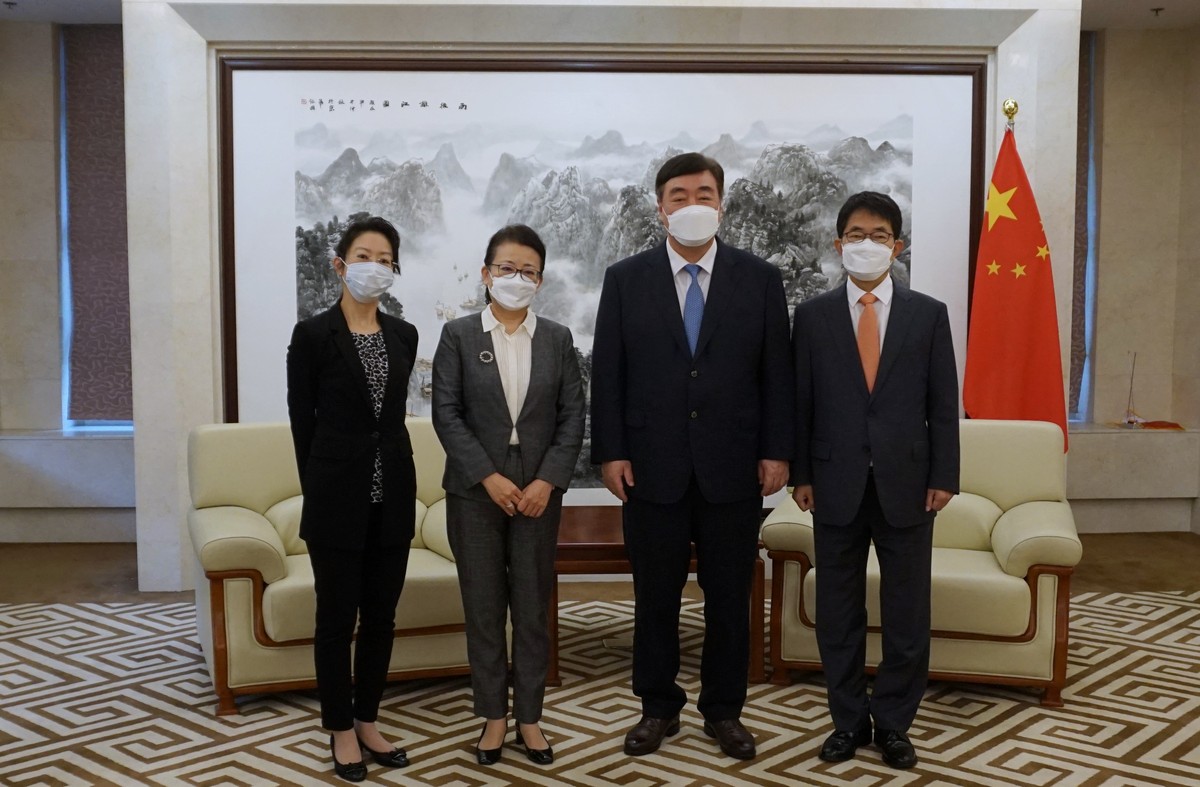 ▲Group photo of TCS 6th Board with Ambassador of China to the ROK