Others
TCS Interacted with Chinese Media Stationed in Seoul
2021.04.06
On 6 April 2021, the TCS convened an interactive session with Chinese media at the TCS' International Conference Hall. TCS Secretary-General MICHIGAMI Hisashi and Deputy Secretary-General CAO Jing addressed the event. Joined the event physically are Korea-based representatives from People's Daily, Xinhua News Agency, Economic Daily, China Central Television (CCTV), China Radio International (CRI), China News Service, People's Daily Online, along with those participating online from China Report and China Business News.
In his remarks, SG MICHIGAMI thanked all representatives' efforts in and dedication to reporting the TCS and the trilateral cooperation at large, and welcomed them to continue to cover the TCS' events in future. DSG CAO, in her presentation, gave a brief introduction to the achievements of the trilateral cooperation and the development of the TCS. As this year marks the 10th anniversary of the TCS, the introduction was followed with a highlight on the ongoing commemorative event series, including the upcoming International Forum for Trilateral Cooperation (IFTC), the TCS' flagship annual event to be convened on 27 April 2021 in an online-offline hybrid format.
During the discussion session, the journalists came up with a variety of comments, suggestions and questions encompassing media networking in Seoul and future cooperation. The meeting was concluded with a guided tour to the TCS.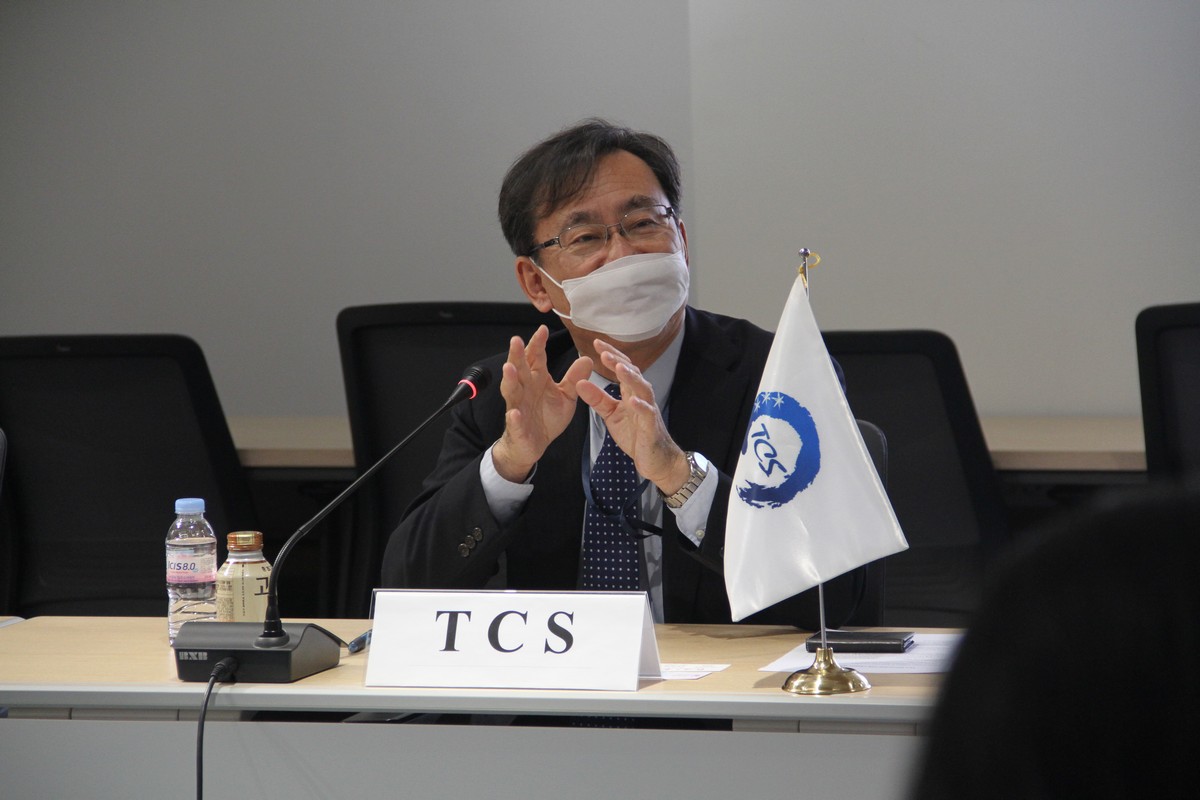 ▲SG MICHIGAMI Hisashi addressed the event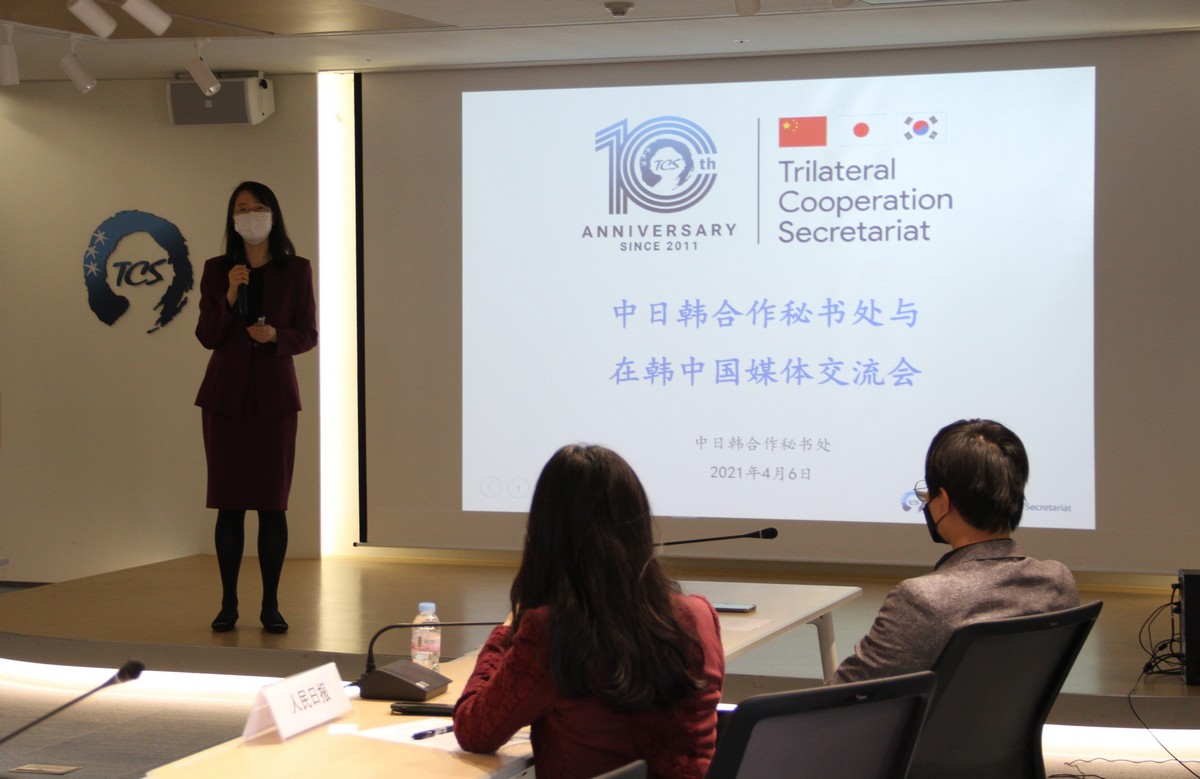 ▲DSG CAO Jing gave a presentation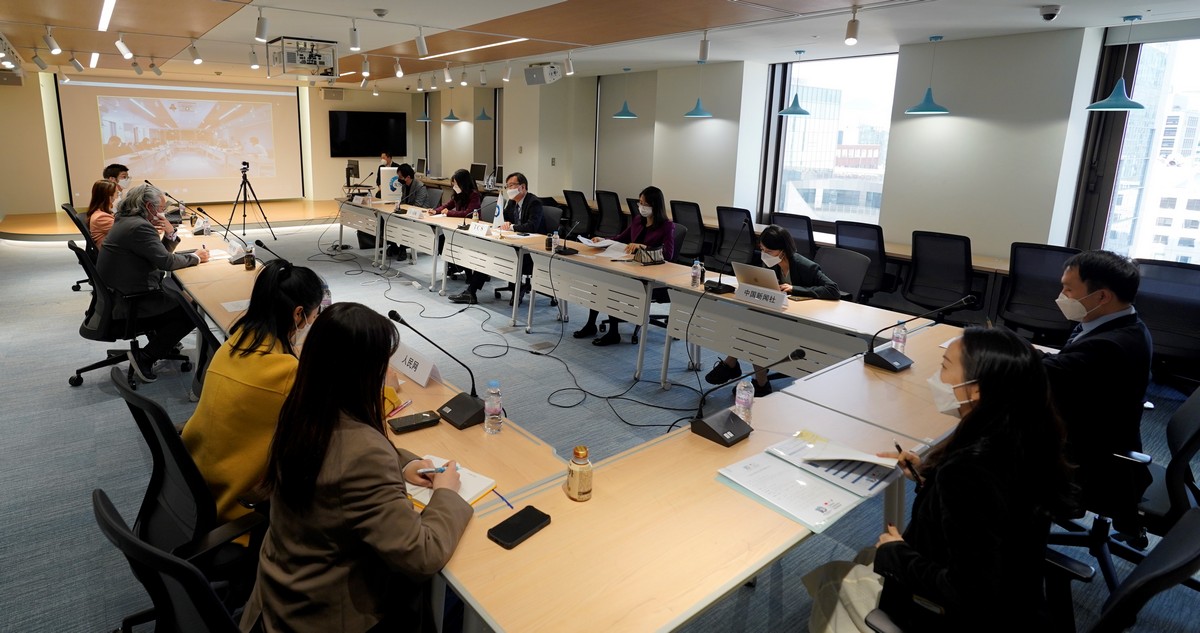 ▲TCS staff members and journalists in discussion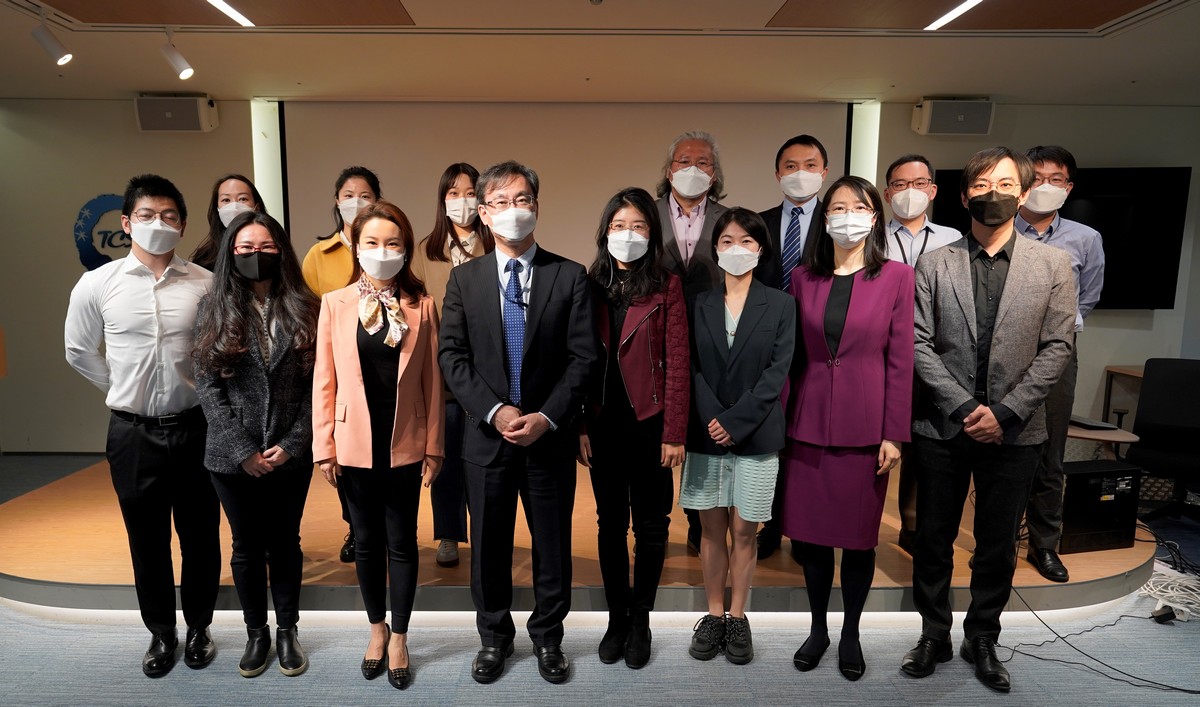 ▲Group photo of participants