Seminar & Forum
5th NTCT National Focal Points Meeting & 2020 NTCT Conference Held
2020.12.08
The 5th Network of Trilateral Cooperation Think-Tanks (NTCT) National Focal Points Meeting was held virtually on December 8, 2020. The Meeting was convened by Korea National Diplomatic Academy (KNDA) with attendance of the other two NTCT National Focal Points — China Foreign Affairs University (CFAU) and Japan Forum on International Relations (JFIR) — and the Trilateral Cooperation Secretariat (TCS). TCS Secretary-General MICHIGAMI Hisashi was invited to address the event and involved in the discussions at the Meeting. TCS Deputy Secretary-General CAO Jing was also present at the Meeting.
The representatives from the three NTCT National Focal Points reviewed the progress of the NTCT since its establishment in 2015, stressed out the unique role of the NTCT among other trilateral research platforms in promoting trilateral cooperation, and agreed to further enhance its institutionalizations so that policy recommendations could be yielded at the earliest to fulfill the mandate granted by the Trilateral Foreign Ministers' Meeting. They had an in-depth discussion on the future development of NTCT Memorandum and NTCT Working Group. They also explored the appropriate channel to submit the NTCT outcomes to the three governments in consultation with the TCS.
TCS SG MICHIGAMI spoke highly of the fruitfulness of the Meeting, welcomed the consensus reached by the three NTCT National Focal Points, and reiterated the TCS's commitment of its support to the NTCT. On the occasion of the upcoming 10th anniversary of the TCS, SG MICHIGAMI also took the chance to express the TCS's welcome to the three NTCT National Focal Points for their continuous cooperation and participation in the TCS's commemorative events next year.
The 2020 NTCT Conference was held back-to-back in the afternoon. Scholars from the three countries exchanged views on the theme of Trilateral Cooperation in the Post COVID-19 Era.
The Conference reviewed the impacts of COVID-19 pandemic to the three countries and trilateral cooperation. In addition to the successful signing of the Regional Comprehensive Economic Partnership (RCEP), the Conference highlighted the new opportunities and prospects to the trilateral cooperation especially the potential China-Japan-ROK Free Trade Agreement. Observations and recommendations were raised by the present scholars including those from KNDA, Chinese Preventive Medicine Association, Chinese Academy of International Trade and Economic Cooperation, JFIR and Kyorin University (Japan).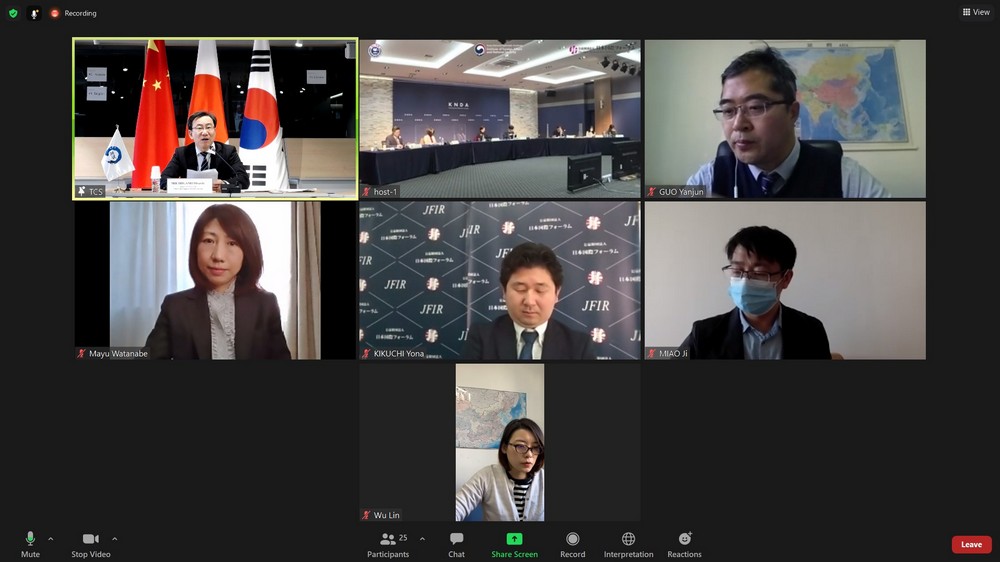 ▲The 5th NTCT National Focal Points Meeting Online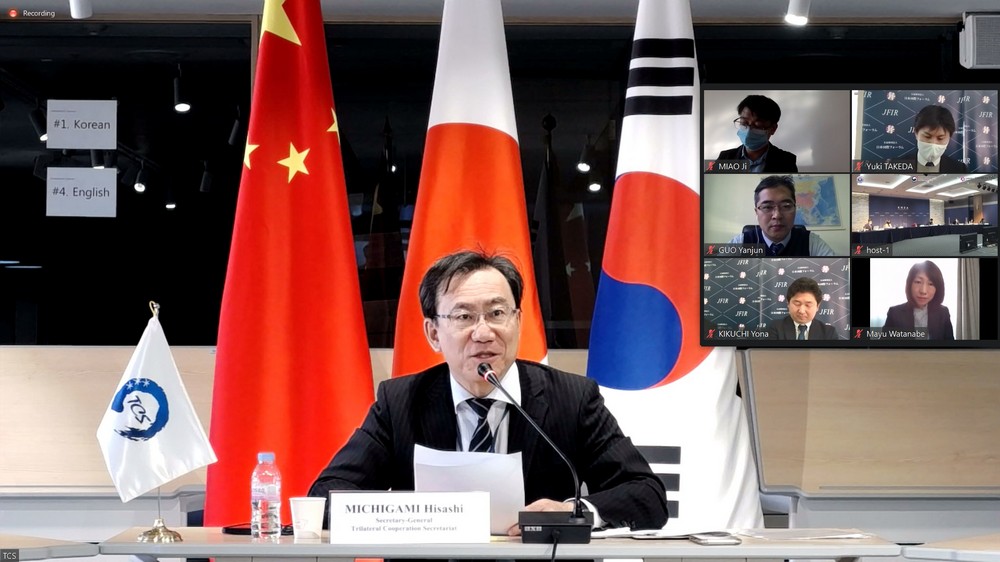 ▲SG MICHIGAMI Addressed the Event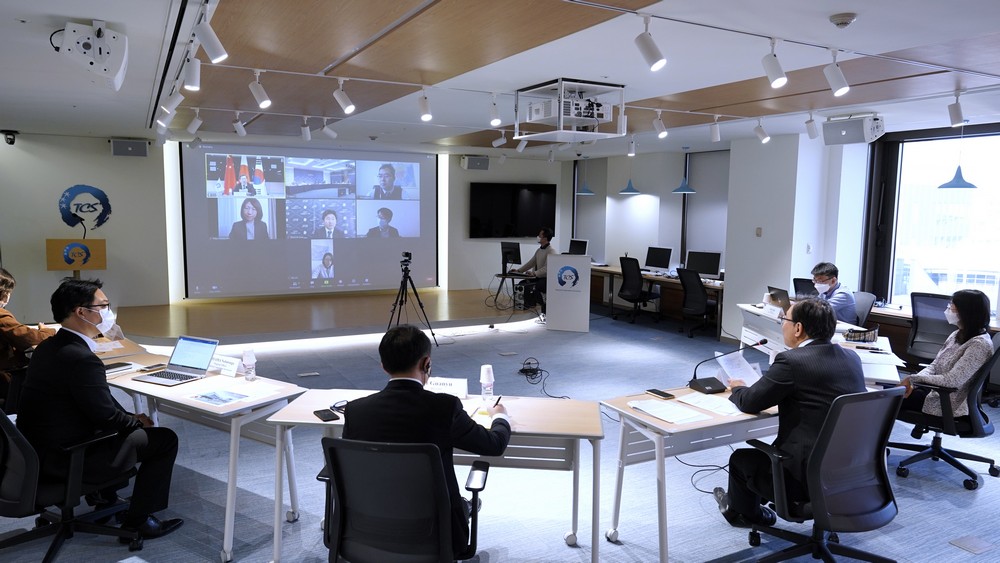 ▲TCS participated in the 5th NTCT National Focal Points Meeting & 2020 NTCT Conference