Mechanisms
20th TRIPO (Trilateral IP Offices) Head's Meeting and the 8th User Symposium
2020.12.01
20th TRIPO (Trilateral IP Offices) Head's Meeting and the 8th User Symposium On 1 December 2020, the TCS delegation headed by Secretary-General MICHIGAMI Hisashi attended the 20th TRIPO Head's Meeting hosted by the Korean Intellectual Property Office(KIPO). The meeting took place at Intercontinental Seoul Coex hotel, and commissioners of the China National Intellectual Property Administration(CNIPA) and the Japan Patent Office(JPO) participated online. The three offices discussed trilateral cooperation in human resource development, trademark, trial/appeal, and design with meaningful agreements reached afterward.
Secretary-General MICHIGAMI Hisashi gave a congratulatory remark at the meeting. In his remark, he highlighted the importance of continuous trilateral cooperation in Intellectual Property(IP) despite the challenges imposed due to COVID-19. Secretary-General MICHIGAMI also expressed willingness to support the three offices to advance trilateral partnership in IP.
Due to COVID-19, this year's 8th User Symposium was held online prior to the Head's Meeting. At the online symposium, the three offices promoted the recently revised IP regulation of the three countries. TCS will explore its partnership with the three offices in future TRIPO Head's Meetings and User Symposiums.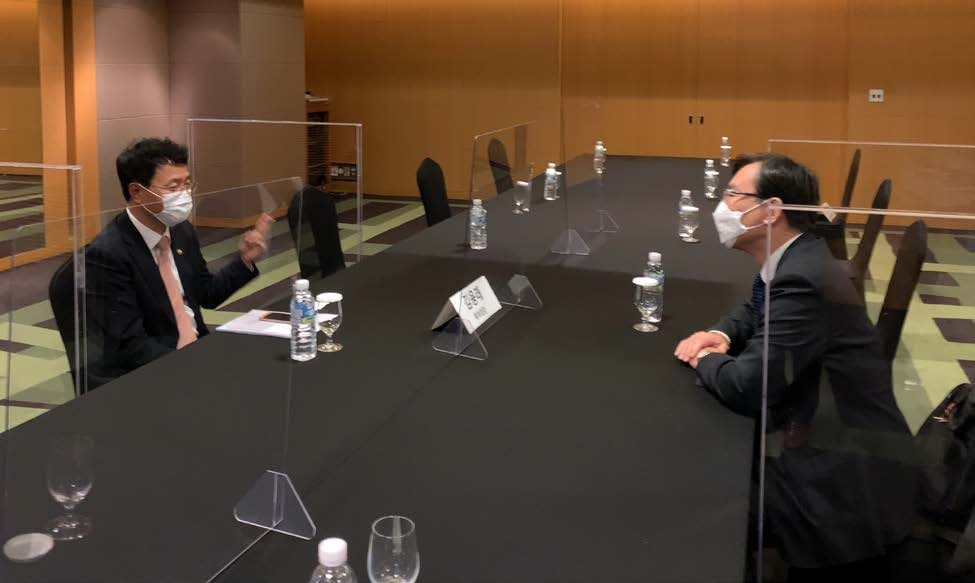 ▲SG MICHIGAMI and Commissioner of KIPO Kim Yongrae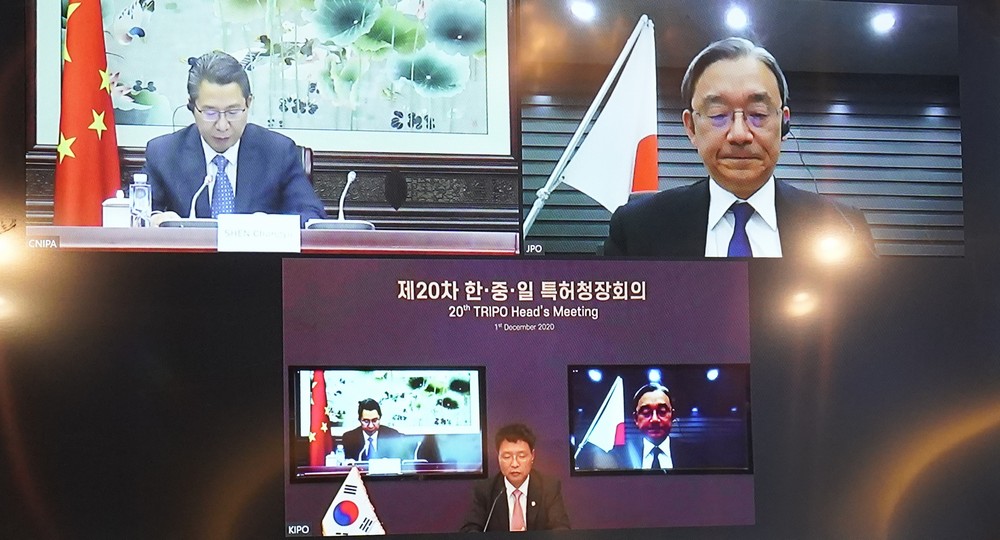 ▲20th TRIPO Head's Meeting in Progress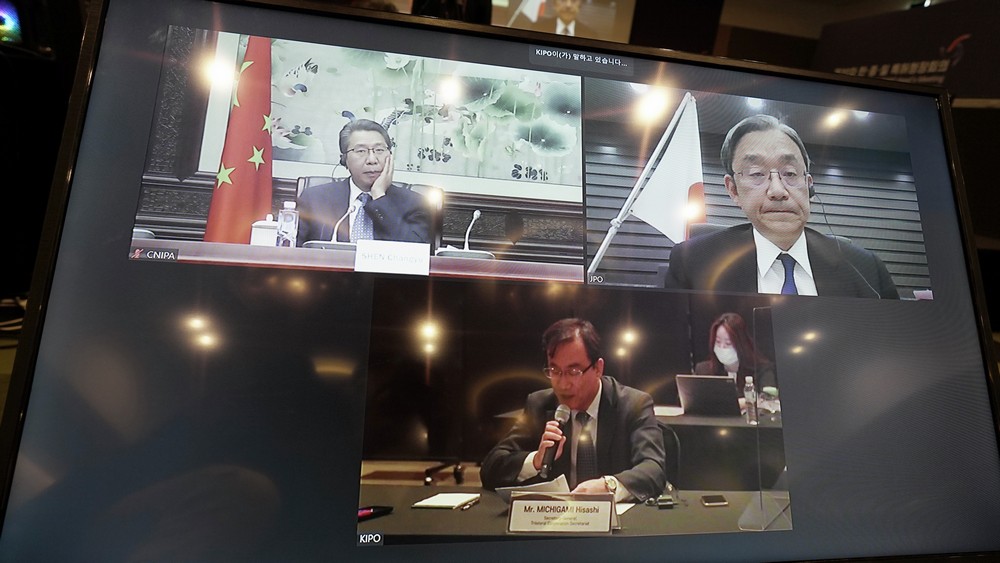 ▲ SG MICHIGAMI giving Congratulatory Remark