Others
47th East Asia Business Council Meeting
2020.06.17
The 47th East Asia Business Council Meeting (Teleconference) was held on 17 June 2020. Director of Economic Affairs QIAO Wen attended the meeting and
delivered remarks. Representatives from ASEAN+3 business associations participated the meeting.
At the Meeting, Director QIAO introduced TCS's current activities and events including supporting trilateral consultative mechanisms among the three
countries and seeking possible ways to maintain the momentum of trilateral cooperation through webinar, joint research and publication.
Director QIAO also shared the TCS's 2019 Trilateral Statistics Booklets, which offers a comprehensive development trend of the three countries in various
sectors and highlighted that TCS would explore more opportunities to exchange ideas and people with ASEAN institution including EABC through diverse forms in the future.
The EABC was inaugurated in 2004, endorsed by ASEAN+3 leaders. Its objective is to strengthen cooperation among ASEAN+3 private sectors as well as promote intraregional trade and investment, and further enhance the work and initiatives of ASEAN+3 cooperation.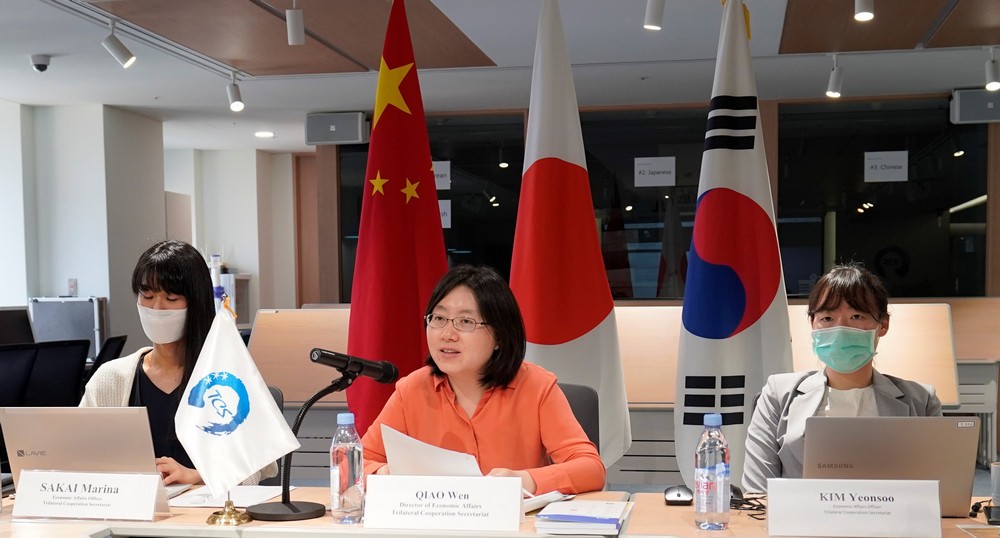 ▲Director Qiao's presentation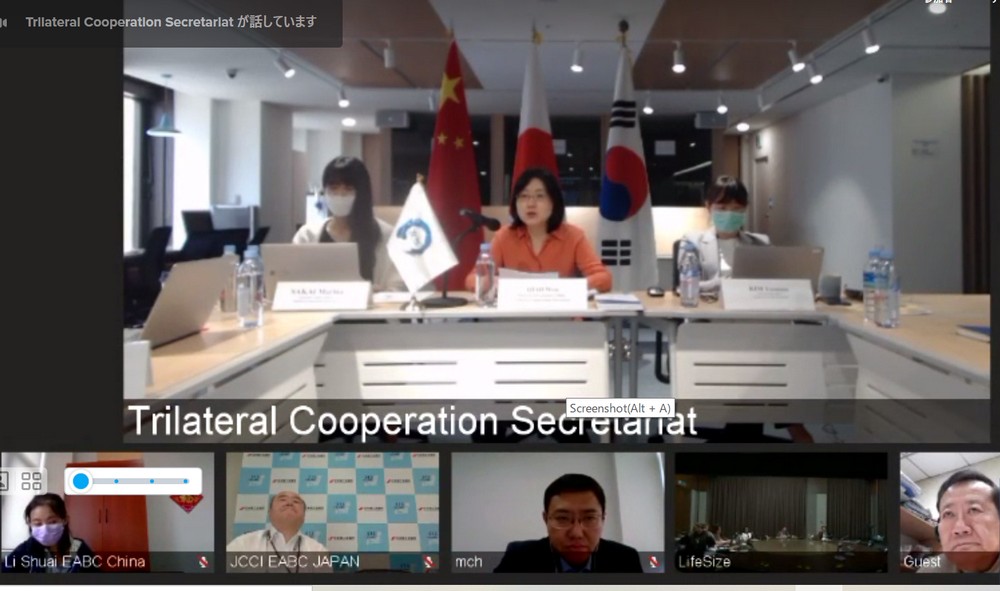 ▲47th EABC meeting in progress