Seminar & Forum
TCS attended the Working Level Meeting of the 18th Yellow Sea Rim Economic and Technological Conference in Jining Qufu City, China
2019.07.09 ~ 2019.07.10
The working level meeting of the 18th Yellow Sea Rim Economic and Technological Conference was held in Jining Qufu City, China on July 9-10, 2019. TCS delegation headed by Director of Economic Affairs Ms. QIAO Wen attended the meeting.
Officials from the Ministry of Commerce of China (MOFCOM), Ministry of Economy, Trade and Industry of Japan (METI), Ministry of Trade, Industry and Energy of the ROK (MOTIE), local government officials from Shandong Province, Jining and Qufu City, and delegations from Japanese and Korean economic associations attended the meeting. Participants discussed the schedule arrangement of the Conference which laid a good foundation for the future preparation. All parties agreed to collaborate closely towards a successful Conference. TCS exchanged views with the relevant parties on how to promote trilateral economic cooperation and expressed TCS' willingness to support the mechanism.
The Yellow Sea Rim Economic and Technological Conference is a trilateral mechanism initiated by MOFCOM, METI and MOTIE to promote economic collaboration, technological exchange, and people to people communication among CJK local governments in Yellow Sea Rim. The 18th Conference will be held in Jining Qufu City on November 20-22, 2019.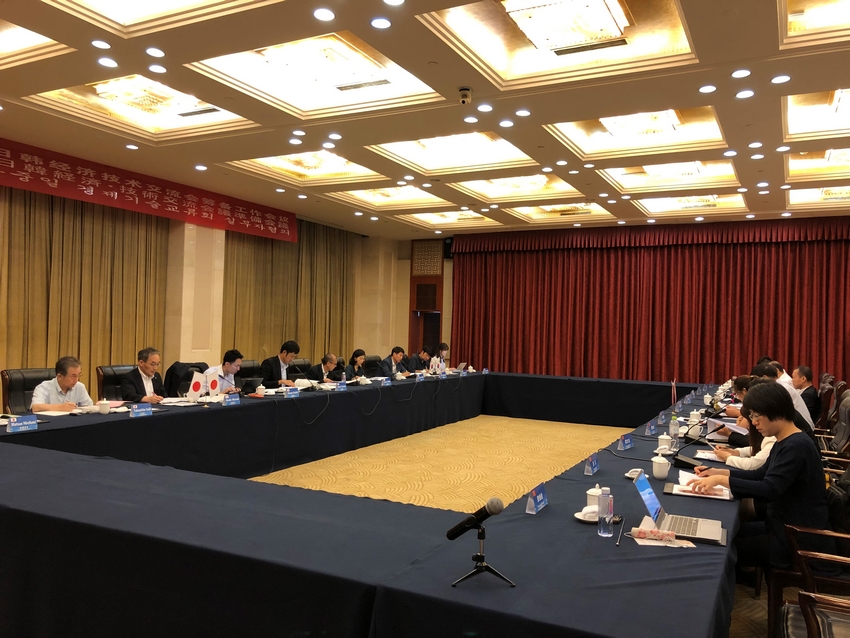 Working level meeting of the 18th Yellow Sea Rim Economic and Technological Conference