Others
TCS Open House 2012
2012.05.23
The first TCS Open House was held on May 23, 2012, for the purpose of introducing the office and promoting the trilateral cooperation to the general public. More than 100 participants from China, ROK, Japan and other countries enjoyed the event together with the TCS staffs.
The TCS Open House started with Secretary General Shin Bong-kil's opening remarks. Throughout the event, the participants enjoyed three countries' traditional music performances, and actively participated in quiz sessions with questions related to the TCS and trilateral cooperation. The highlight of the night was a lucky draw with 2 Yeosu Expo tickets as the first prize.
◆ Program schedule for the special performance by trilateral music band
:
-
Performance by trilateral music band: "Arirang, Jasmine Flower and Sakura"
-
Korean Daegeum "Daegeum Sanjo"
-
Japanese Koto "Rokudan no Shirabe"
-
Chinese Guzheng "Songs of Fishing Boats at Dusk"
-
Korean Daegeum&Piano "Theme Song of Korean Drama Dae Jang Geum
-
Performance by trilateral music band: "Spring in the North"
-
Performance by trilateral music band: "Tian Mi Mi"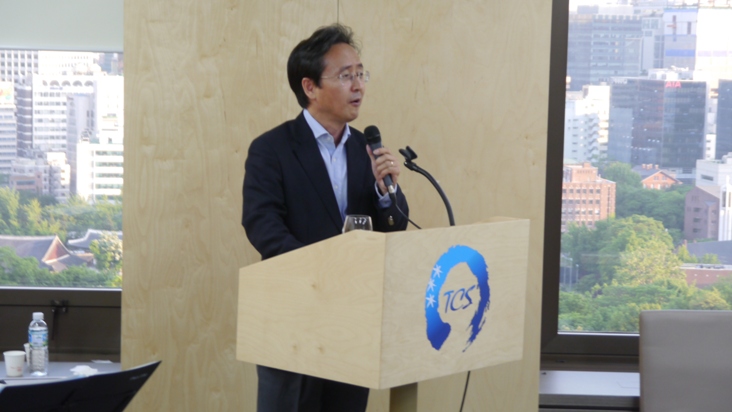 Opening Remarks by Secretary General SHIN Bong-kil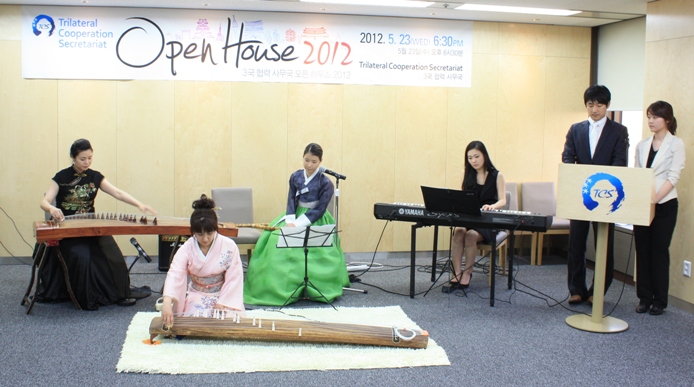 Trilateral Music Band Performances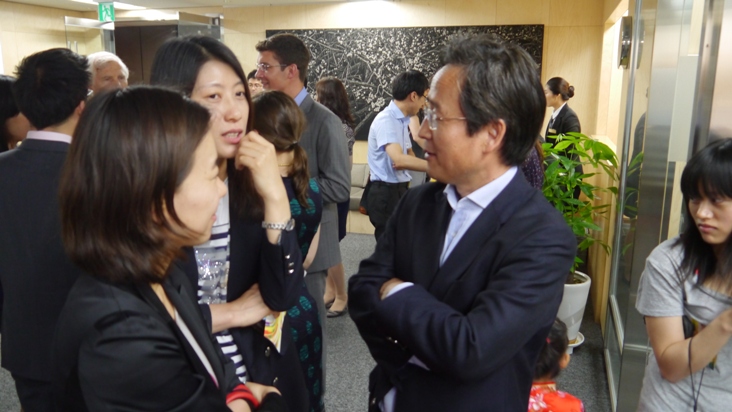 Secretary General SHIN Bong-kil talking with guests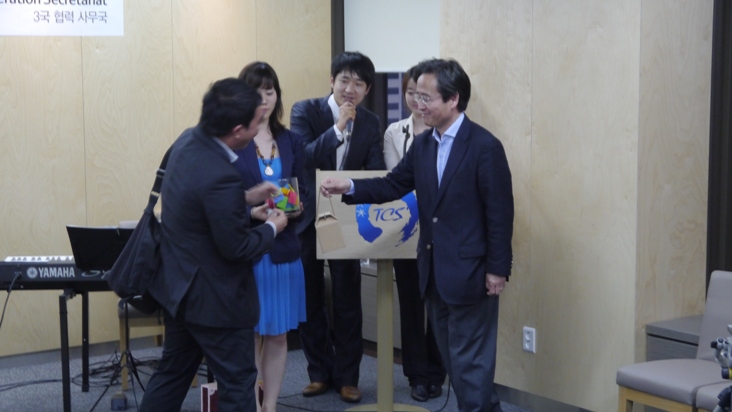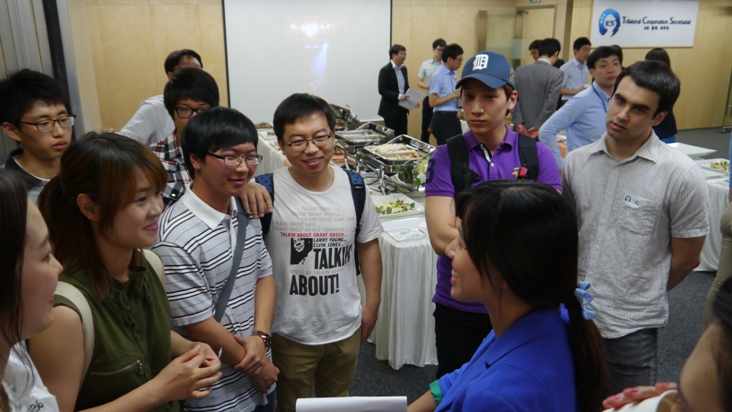 TCS staff explaining about TCS to participating students