The 10th Tripartite Health Ministers' Meeting (THMM) was held in Jinan, China from November 11 to 12, 2017. The Meeting was presided by Ms. LI Bin, Minister of National Health and Family Planning Commission of the People's Republic of China, with the participation of Mr. KATO Katsunobu, Minister of Health, Labour and Welfare of Japan and Mr. PARK Neunghoo, Minister of Health and Welfare of the Republic of Korea. Dr. SHIN Young-soo, Regional Director of World Health Organization West Pacific Regional Office (WHO-WPRO) and Deputy Secretary-General HAN Mei of the Trilateral Cooperation Secretariat (TCS) also participated in the Meeting as observers.
Celebrating the momentous 10th year anniversary of the THMM, the three Ministers reviewed the development of the tripartite health mechanisms and highly recognized the progress accomplished in addressing common health issues among the three countries including infectious diseases, Universal Health Coverage, healthy aging, non-communicable diseases, among others. The Ministers also discussed the measures on furthering tripartite cooperation in the areas of 1) prevention and control of infectious diseases; 2) healthy aging; 3) prevention and control of non-communicable diseases; 4) application of information and communication technology in the field of health; and 5) traditional medicine.  
On behalf of the TCS, DSG HAN Mei delivered a remark congratulating the sustainable development and invaluable outcomes of the THMM and presented the 10th Year Anniversary Booklet compiled by the TCS to the three Ministers as a commemoration of the anniversary. She also expressed the TCS' continued commitment for following up on the Meeting. 
At the press conference after the Meeting, the three Ministers announced the adoption of the Joint Statement of the Tenth Tripartite Health Ministers' Meeting. On the sideline of the 10th THMM, the 7th Trilateral Policy Dialogue on Healthy Aging was held from November 12 to 13. The government officials and experts from the three countries discussed 1) Integration of Home-based Care and Medical Care at Community Level and 2) Healthy Aging: Evaluation, Policy, and Practices. 
The next Tripartite Health Ministers' Meeting will be held in Japan, 2018.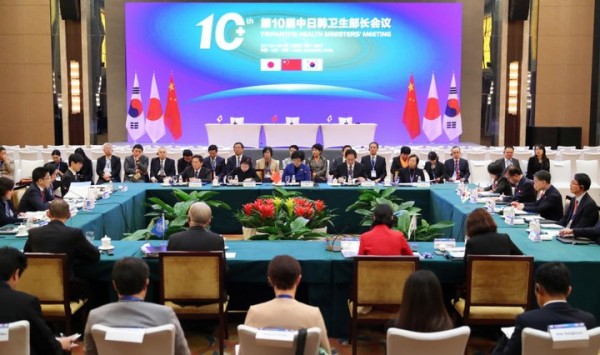 The 10th Tripartite Health Ministers' Meeting on Progress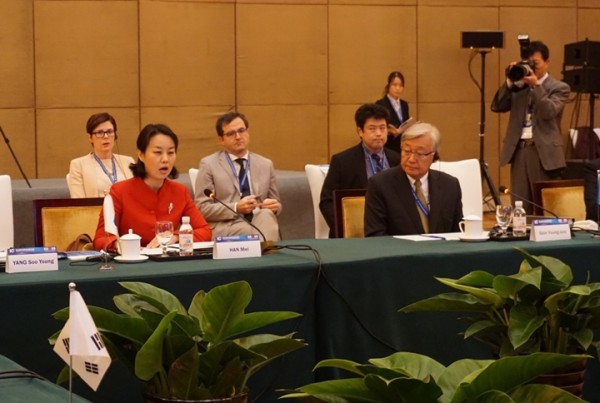 TCS Remark by DSG HAN Mei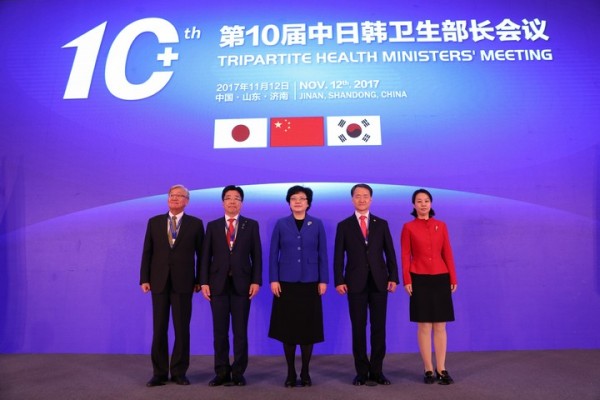 Group Photo