The Trilateral Cooperation Secretariat (TCS) organized the 2nd Working Group Meeting (WGM) for the Joint Study "Trilateral Cooperation on E-Commerce" on August 8, 2017 at the China Academy of Information and Communications Technology (CAICT) in Beijing, China, in attendance with government officials and researchers of research institutions from the three countries. 
This Joint Study was agreed by the three ministers of Ministry of Trade, Industry and Energy (MOTIE) of the ROK; Ministry of Commerce (MOFCOM) of China; and Ministry of Economy, Trade and Industry (METI) of Japan at the 11th Trilateral Economic and Trade Ministers Meeting in October 2016. The three ministers designated the TCS as a main coordinator of this Joint Study. 
In the meeting, the participating research institutes (CAICT, Japan External Trade Organization, Korea Institute for International Economic Policy) shared the progress of their research and discussed elements for potential implications on e-commerce and future trilateral cooperation.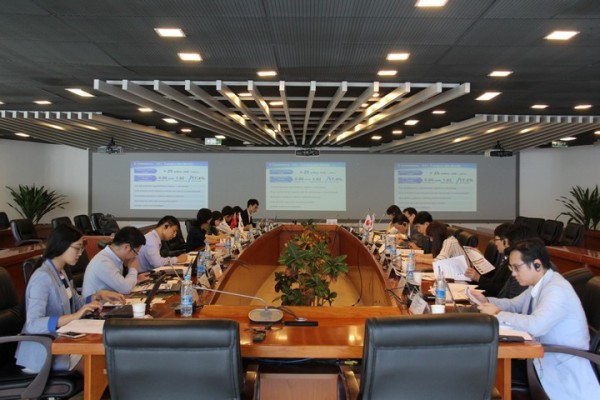 Meeting in progress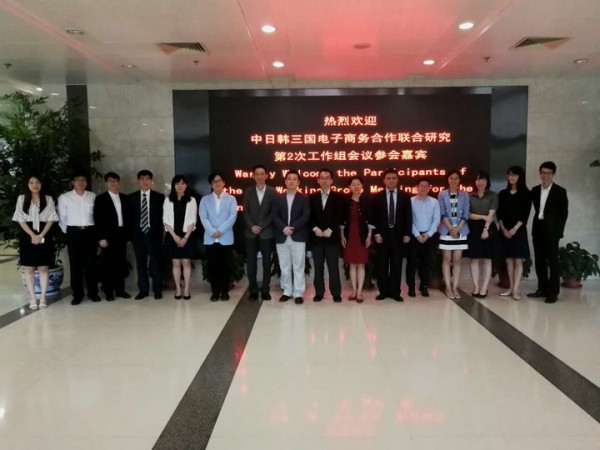 Group Photo