The 9th Trilateral Culture Ministers' Meeting was held in Kyoto, Japan on August 25th to 26th, 2017. The Meeting was presided by Mr. HAYASHI Yoshimasa, Minister of Ministry of Education, Culture, Sports, Science and Technology of Japan with the participation of Mr. LUO Shugang, Minister of Culture of China and Mr. DO Jong-hwan, Minister of Ministry of Culture, Sports and Tourism of the Republic of Korea. The Trilateral Cooperation Secretariat (TCS) participated in the Meeting as an observer.
At the meeting, the three Ministers reviewed the progress of the follow ups of 'Qingdao Action Plan' and 'Jeju Declaration 2016' and acknowledged the achievements made in the field of trilateral cultural cooperation and exchange. Under the recognition of the need to consolidate the future oriented trilateral relations by promoting cultural exchange in different levels, the Ministers signed the 'Kyoto Declaration 2017', which stipulated a series of decisions to facilitate cooperation in 1) East Asian Cultural Cities Program, 2) exchange among artists and youth of the three countries, 3) joint cultural program during the Olympic and Paralympic Games, 4) exchange among cultural institutions, 5) preservation and succession of cultural heritages, and 5) cultural industry and intellectual property protection. The Ministers at the press conference also announced the designation of Kanazawa of Japan, Harbin of China, and Busan of ROK as the 2018 East Asian Cultural Cities.
In addition to the trilateral meeting, various events were held on the side line of the Ministers' Meeting. On August 25, the Trilateral Arts Festival 2017, one of the key cooperative projects of the Ministers' Meeting was held as the side event under the theme of 'Dance, Connect, Surpass'. In addition, East Asian Cultural Cities Summit was also held on August 26, inviting the delegations from the 15 previous, present, and future cultural cities among the three countries.
The next meeting will be convened in Harbin, China 2018.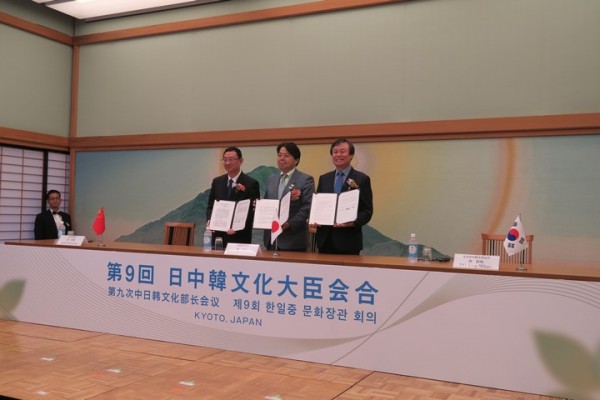 Signing of the Kyoto Declaration 2017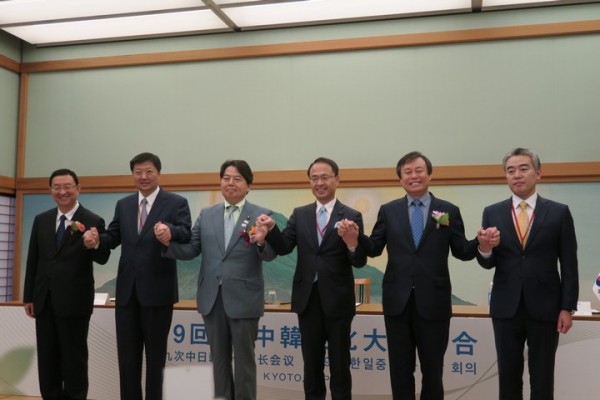 Three Ministers and the Representatives of the 2018 Cultural Cities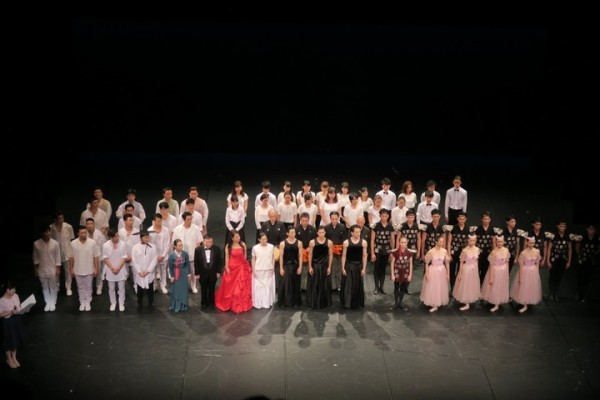 Trilateral Arts Festival 2017