12th Trilateral Culture Exchange Forum was held in Hiroshima, Japan on November 17, 2016. Amb. OGOURA Kazuo, Advisor to Japan Foundation, CHUNG Ku Chong, Chairman of Korea-Japan Cultural Exchange Council (KJCEC) and LI Xiaolin, president of Chinese People's Association for Friendship with Foreign Countries (CPAFFC) and other relevant figures/experts from the three countries attended the Forum. TCS Secretary-General YANG Houlan attended the Forum as an observer.

At the Forum, SG Yang introduced the progress of trilateral cooperation on culture and underlined that cultural exchanges arise in the civil society, private sectors take the important role of promoting mutual understanding and friendship among the people of the three countries. He suggested three leading culture organizations to enhance exchange and cooperation in multilevel and wide range for making the closer relationship and laying solid foundation of public sentiment. He also expressed his willing to provide support for three organizations in this regard.

The theme of this year's Forum is "Food culture and international exchange among China, Japan, and the ROK". At the Forum, experts from the three countries introduced the characteristic and attraction of cuisines in each country as well as the differences of food culture between eastern and western respectively. All participants engaged in in-depth discussion on the ways of promoting friendship through food culture as well as further upgrading cultural cooperation through sister cities and youth exchange.

Next year, the Forum will be held in the ROK in 2017.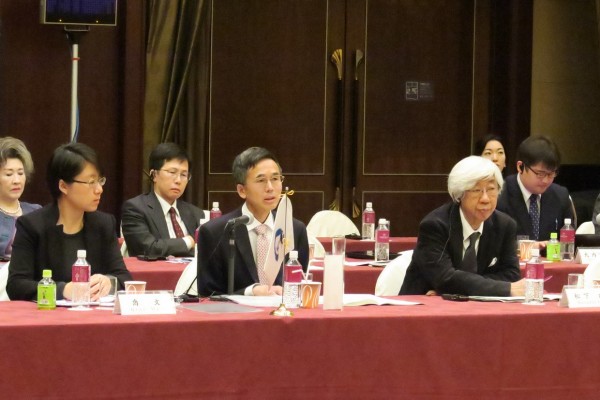 Speech by SG YANG Houlan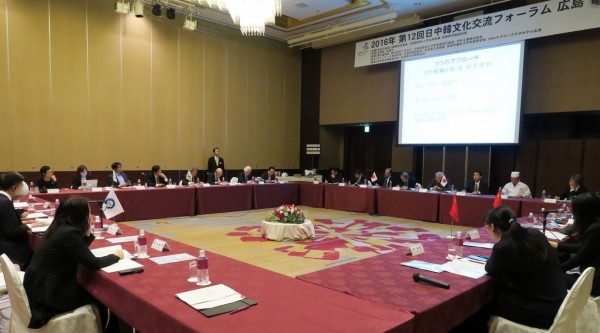 Meeting in progress