On February 9-10, 2018, the TCS delegation led by DSG YAMAMOTO Yasushi attended the 1st Global Cross-Border E-Commerce Conference co-hosted by the World Customs Organization (WCO) and General Administration of China Customs (GACC). The conference was attended by 1600 participants from world customs, governments, international organizations, academia, as well as business. 
The conference consisted of 8 plenary sessions and 7 breakout roundtable sessions covering challenges to customs brought by the rapidly developing cross-border e-commerce market, trade facilitation and simplification, safety and security, revenue collection, measurement and analysis, and opportunities for new partnership, etc. 
DSG YAMAMOTO joined the roundtable session on "The Belt and Road: Opportunities for E-commerce" together with other 8 speakers from different organizations and countries. He gave an overall introduction about cross-border e-commerce situation in China, Japan and Korea, including opportunities and challenges commonly faced by the three countries; shared the efforts that the three governments were carrying out to encourage cooperation in this matter, like the joint study on e-commerce agreed by the three economic and trade ministries and is currently facilitated by TCS. In addition, he gave examples on how the three countries were working hard to enhance custom and trade procedures, especially for e-commerce goods. Finally, he suggested to strengthen collaboration such as holding regular dialogues among governments, business, with international organizations and between private and public sectors to explore opportunities, address challenges, and find solutions. 
The conference served as a platform for all stakeholders to communicate about how to better manage the fast-growing cross-border e-commerce market. It put key emphasis on creating a standard regulation system across the world to ensure a healthy growth of cross-border e-commerce; using big data, AI, and technologies to facilitate trade and seamless logistics for this newly emerged market; and increasing global cooperation for the sustainability of cross-border e-commerce. The conference announced the Beijing Declaration and furthermore, concluded to further improve the WCO Framework of Standards on Cross-border E-Commerce and institutionalize the conference as a biannual event.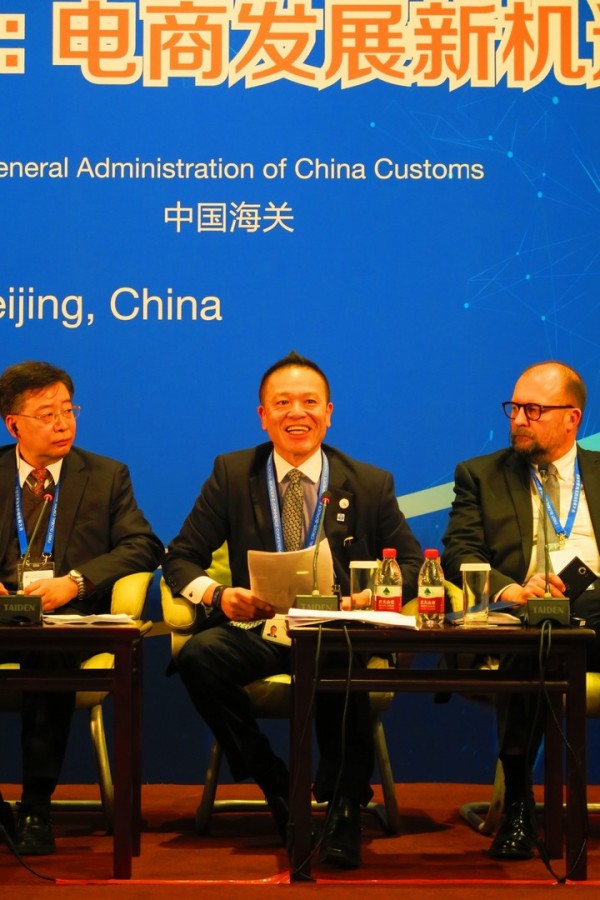 DSG YAMAMOTO Yasushi spoke at the breakout session "The Belt and Road: Opportunities for E-commerce"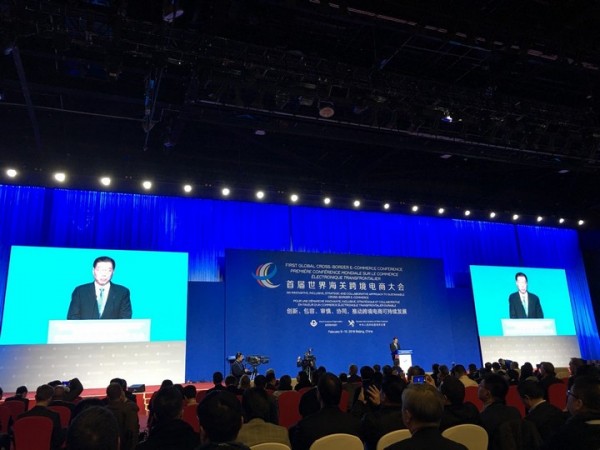 Minsiter of GACC, Mr. YU Guangzhou Spoke at the Closing Ceremony of the Conference