On January 15, 2018, the TCS participated in the MSME (Micro, Small and Medium Enterprises) Working Group of the 40th East Asia Business Council (EABC) in Singapore. ASEAN+3 business representatives, China/Japan/Korea-ASEAN Centers and the TCS were invited to discuss further cooperation to strengthen cooperation among ASEAN+3 economic sectors. 
Deputy Secretary-General YAMAMOTO Yasushi delivered a presentation on the TCS's projects "Trilateral Cooperation for Improvement of Supply Chain Connectivity (SCC)" and "Joint Study on E-Commerce". The participants discussed a yearly plan on the future projects including feasible projects which can be supported by the TCS. 
The East Asia Business Council (EABC) was inaugurated in 2004 in Kuala Lumpur, endorsed by ASEAN+3 leaders in October, 2003. Its objective is to strengthen cooperation among ASEAN+3 private sectors, as well as promote intra regional trade and investment. Based on the 'Manila Declaration on the 20th Anniversary of ASEAN+3 Cooperation' and 'ASEAN+3 Cooperation Work Plan 2018-2022' of the 20th ASEAN+3 Summit, the TCS will promote trade and investment through collaboration with the EABC with a view to promoting deeper regional integration and further enhance the work and initiatives of ASEAN+3 cooperation.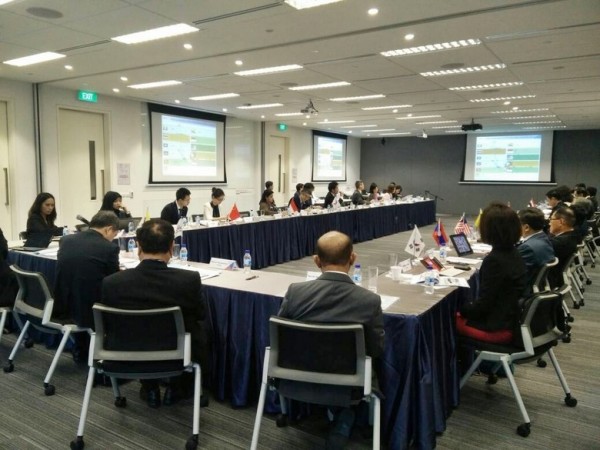 Meeting in process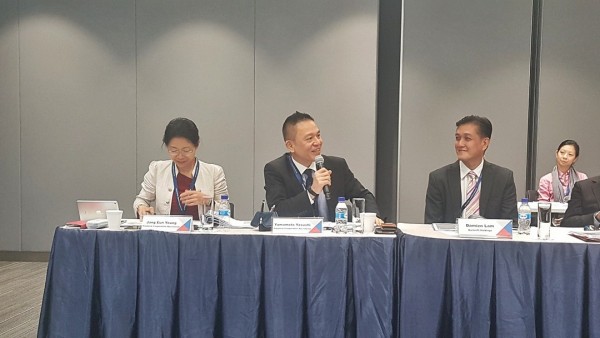 DSG YAMAMOTO's presentation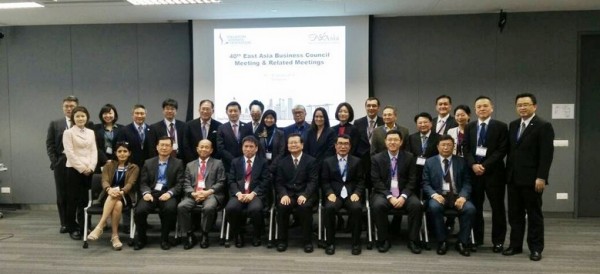 Group Photo