On November 8, 2017, TCS board members paid a courtesy visit to Chosun Ilbo and had a meeting with Mr. BANG Sanghoon, president of Chosun Ilbo. Both parties exchanged views on trilateral cooperation and, in particular, the International Forum for Trilateral Cooperation (IFTC)* 2018 to be held in Tokyo in April 2018. 
At the meeting, Mr. BANG underlined that the three countries are closely tied with each other as a common entity, and hoped that the three countries could improve better relationship and make joint efforts towards the peace and prosperity of Northeast Asia. He also expressed his full support for the TCS and its activities by affirming that the TCS played a key role of promoting trilateral cooperation. 
TCS Secretary-General LEE Jong-heon expressed his sincere appreciation to Mr. BANG's support for facilitating trilateral cooperation as well as TCS' activities especially IFTC, the TCS annual flagship event, and would like to receive his continued support for upcoming IFTC 2018. TCS Deputy Secretary-General HAN Mei and Deputy Secretary-General YAMAMOTO Yasushi also emphasized the significance of facilitating trilateral cooperation as well as expressed the expectation on the active role of media in this regard. 
*The International Forum for Trilateral Cooperation (IFTC) is one of the most prominent annual event of the TCS held in the three countries by rotation to raise the public awareness of the trilateral cooperation, as well as to provide in-depth policy references on future trends of the trilateral cooperation to the three governments. Chosun Ilbo has been participating in the IFTC as a co-host of the forum.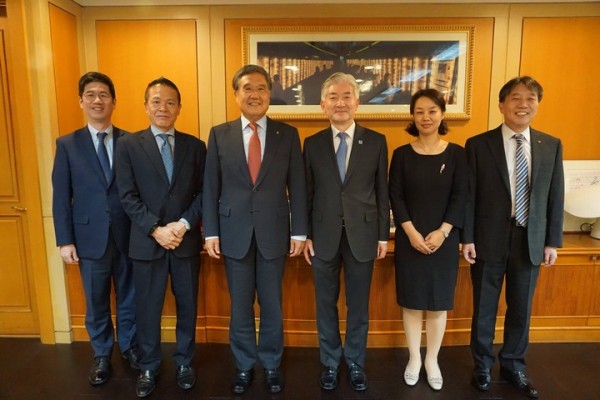 Group Photo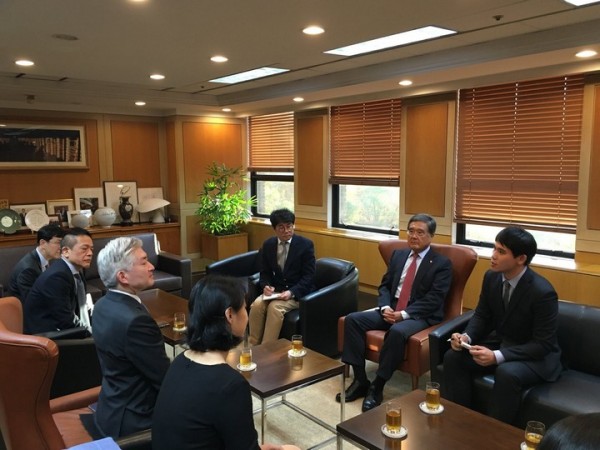 Meeting at Chosun Ilbo