International Symposium for East Asia's Colorful Development and Contribution to Trilateral Cooperation was held on November 4-5, 2017 in Fudan University, Shanghai, China, co-organized by School of International Relations and Public Affairs and Center for China's Relations with Neighboring Countries (CCRNC) of Fudan University. Under the theme of East Asia's colorful development and contribution to trilateral cooperation, the symposium brought together more than 40 prominent scholars and experts from China, Japan and the ROK. Deputy Secretary-General HAN Mei attended the symposium and delivered the congratulatory remarks as well as served as session commentator. 
The Symposium was divided into 6 sessions: 1) East Asia's colorful development and its significance; 2) Transformation and prospect of East Asian relations; 3) Peaceful development and security challenges in East Asia; 4) Prospect and challenges of East Asia cooperation; 5) Cultural and epistemic support for East Asia cooperation; and 6) Colorful East Asian society and governance. Participating scholars had in-depth discussion and exchanges in one and half -day symposium. 
In the congratulatory remarks and session comments, DSG Han acknowledged the great increase in economic growth in East Asia which has already become the most robust region and an important driving force for escalating world economic development. This attributed to contributions by not only each country, but also the arising development of regional cooperation. As China, Japan and the ROK are major countries and economic entities in East Asia, the cooperation among the three countries is crucial to the stability and prosperity of East Asia. Despite that trilateral cooperation sometimes went up and down due to several complicated elements, the progress of trilateral cooperation has never stopped. Maintaining good relations among the three countries conforms to self-interests and also pushes forward to regional integration. In this regard, the three countries should 1) enhance mutual political trust, build correct mutual perception, and appropriately deal with disputes; 2) deepen economic cooperation, bring about mutual benefits and win-win result, and escalate the linkage with The Belt and Road Initiative for exploring more potential development opportunities; 3) revitalize people-to-people exchange, and lay a solid social foundation. In this context, the TCS will continue its efforts to support for promoting trilateral cooperation.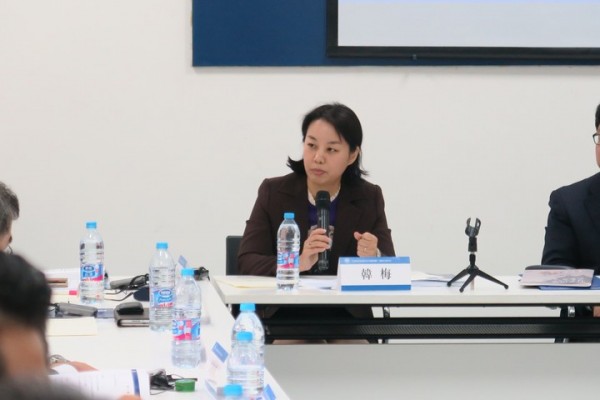 Congratulatory Remarks by DSG HAN Mei at the Opening Session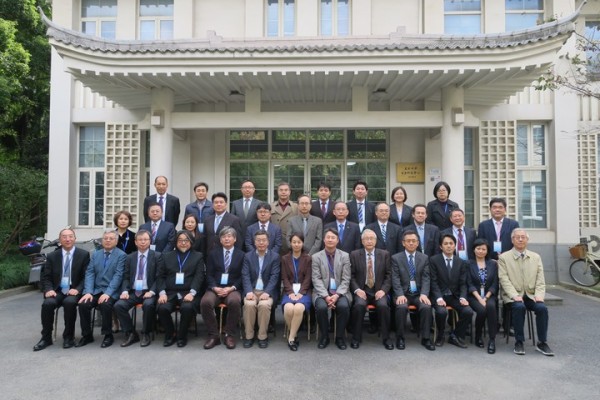 Group Photo