On November 7, 2017, TCS board members paid a courtesy call on H.E. Mr. LEE Hong-koo, former Prime Minister of the ROK, and exchanged views on trilateral cooperation as well as Northeast Asia Trilateral Forum (NATF)*. As one of wisemen in the NATF, H.E. Mr. SAKONG Il, former Minister of Finance of the ROK, also attended the meeting. 
TCS Secretary-General LEE Jong-heon expressed sincere appreciation to Mr. LEE Hong-koo for his continued support for trilateral cooperation as well as the TCS. He emphasized remarkable achievement that the TCS made during the past 6 years since its establishment in 2011, while pointing out that the TCS should make more efforts on its institutionalization and further enforce the existing trilateral cooperation. In this regard, he expressed his willingness to receive insightful and constructive suggestions from Mr. LEE Hong-koo. In addition, as an official observer of the NATF, he reported TCS' initiative of compiling Trilateral Common Vocabulary Dictionary (TCVD) as follow-up of the forum.
Mr. LEE Hong-koo highly spoke of increasing trilateral economic cooperation in the past 6 years, as well as showed concerns on political situation among the three countries. He called for reviving the spirit of trilateral cooperation and making efforts to create East Asian Community. He attached importance to the role of NATF organized by media which has more flexibility to push forward trilateral cooperation in the field of economy and socio-culture. Mr. SAKONG Il acknowledged significance of TCS' role in the NATF as an observer which can provide support for continuity of NATF as well as deliver the suggestions to governments for transforming into actual policy and practice. 
*Northeast Asia Trilateral Forum (NATF) is an important regional platform bringing the big figures from political, economic, academic and cultural fields to discuss regional cooperation in all aspects. It started from 2006, jointly organized by the three news organizations of Xinhua News Agency, JoongAng Ilbo and Nikkei Shimbun.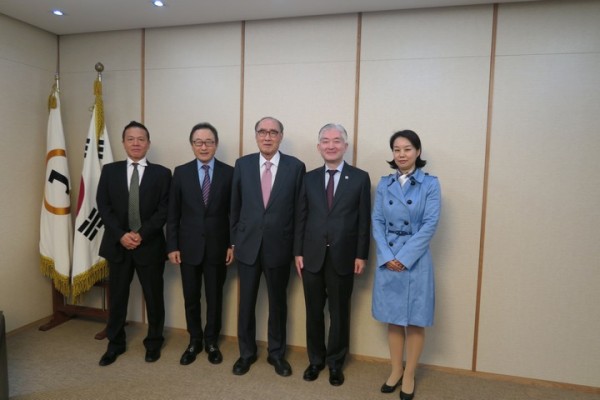 Group Photo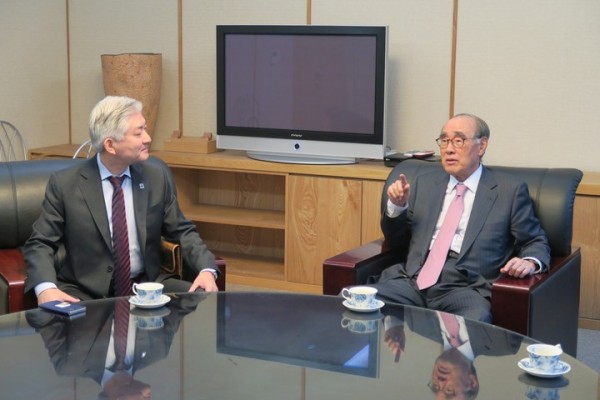 SG LEE Jong-heon and H.E. Mr. LEE Hong-koo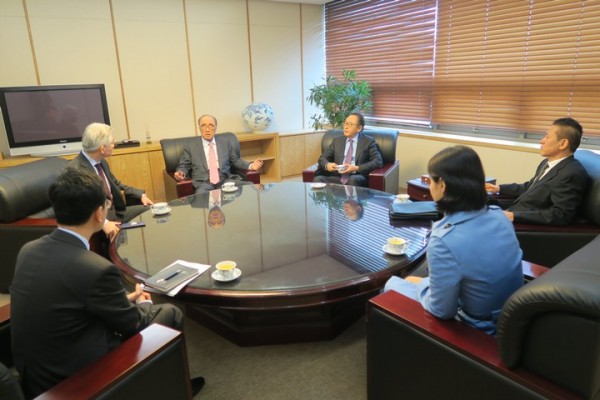 Meeting at JoongAng Ilbo