On October 27th, 2017, Deputy Secretary-General YAMAMOTO Yaushi attended the 2017 China-Asia Outstanding Entrepreneurs' Communication Forum at TEDA International Hotel Tianjin, China. The Forum was organized by the China-Asia Economic Development Association. Mr. Wei Jianguo, the vice president of China Center for International Economic Exchanges (CCIEE) and former vice minister of MOFCOM of China, Mr. LEE Jong-kul, the member of the National Assembly of ROK, Mr. KIYOKAWA Yuji, the President of Japan-China Organization for Business, Academia & Government Partnership, and about 200 people, including government officials, embassy diplomats, entrepreneurs and scholars from China, Japan, ROK, Singapore, Cambodia, Malaysia and Laos also participated the Forum.
DSG YAMAMOTO delivered a congratulatory speech in the Forum. He highlighted that trilateral cooperation among China, Japan and ROK has made significant progress since November, 1999, when the leaders of the three countries had the first breakfast meeting together. And TCS contributed by acting as an important hub of trilateral cooperation, a proactive facilitator of economic integration, and a key bridge for people-to-people exchange among the three countries since its inauguration in September 2011. In the future, TCS will continue to act as a catalyst, facilitator and focal point, support and work with the China-Asia Economic Development Association and other stakeholders to promote trilateral cooperation that could benefit China, Japan, ROK and other Asian countries.
During the Forum, DSG YAMAMOTO also had a media interview with China.org.cn (China Internet Information Center) and a written interview with the Financial News of ROK.
The Outstanding Entrepreneurs' Communication Forum was held annually since 2013. In the first two years, only China and ROK participated. In 2015 and 2016, the Forum expanded, so China, Japan and ROK participated. The TCS has been invited since then.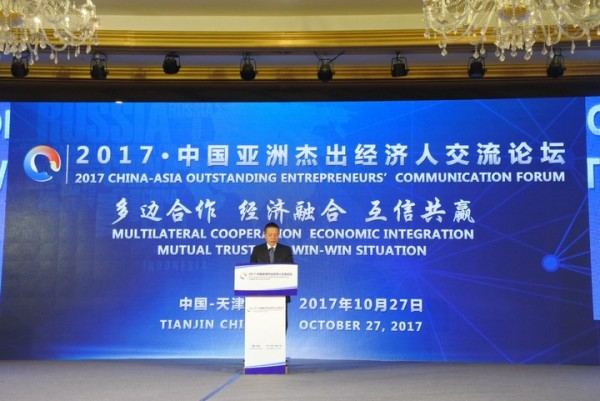 Congratulatory Speech by DSG YAMAMOTO Yaushi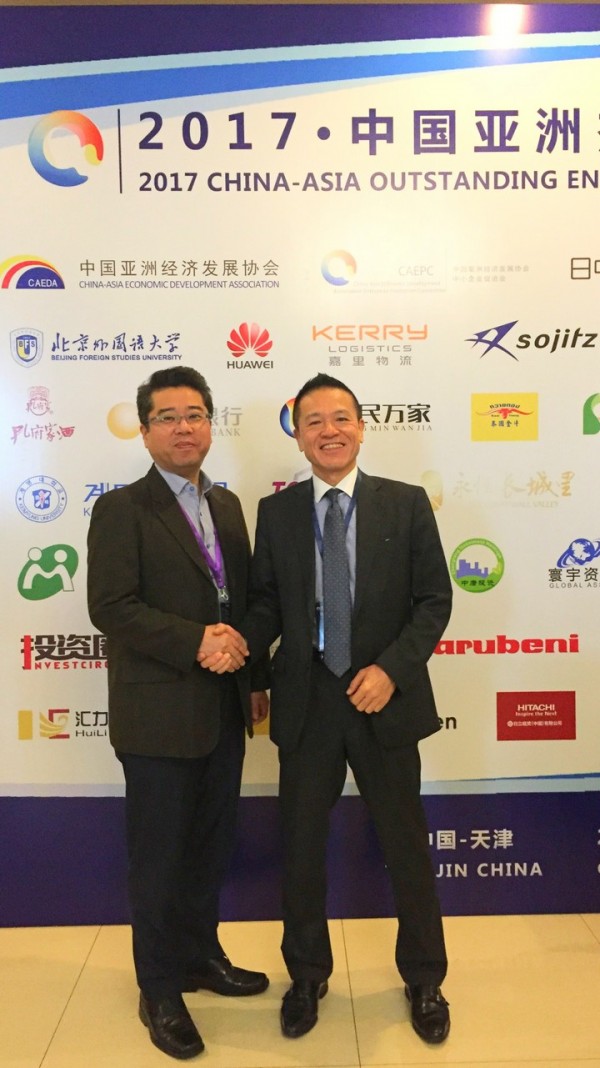 Photo with Mr. CHO Changwon, the Correspondent from the Financial News of ROK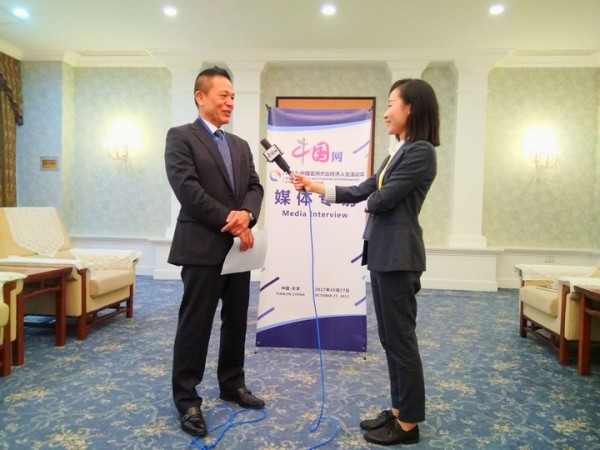 Media Interview Photo with Ms. ZHANG Ruomeng, the Journalist from China.org.cn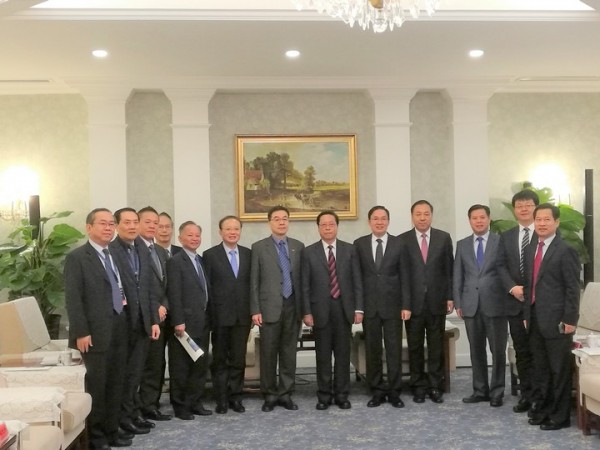 Group Photo with the Leaders of Tianjin Binhai New Area and other VIP Attendees of the Forum