2017 China (Anyang) International Conference of Chinese Characters was held in Anyang, China on September 18-22, 2017, co-hosted by the Chinese People's Association for Friendship with Foreign Countries (CPAFFC) and the People's Government of Henan Province. 70 diplomatic corps from 25 countries, prominent sinologists, foreign experts and international students from well-known universities, and nearly 190 character culture experts participated the Conference. As one of the co-organizers of the conference, the Trilateral Cooperation Secretariat (TCS) organized Trilateral Common Vocabulary Dictionary Forum in line with the conference.
Deputy Secretary-General HAN Mei attended the Conference and delivered congratulatory remarks at the opening ceremony. DSG Han emphasized the significance of trilateral cooperation in all aspects, and noted that as China, Japan and the ROK commonly use Chinese characters, Chinese character is not only a common communication tool, but also the nature tie of cultural exchange among the three countries. She provided several suggestions including further facilitating research on comparison of three languages; vigorously promoting cultural exchanges related to Chinese character by utilizing existing platforms such as CAMPUS Asia and East Asian Cultural Cities. She also encouraged joint collaboration among Chinese characters-related museums, research institutions, and communication agencies of the three countries. 
Trilateral Common Vocabulary Dictionary Forum organized by the TCS brought together around 20 linguistics and experts from the three countries to discuss about the compilation work of the dictionary including final confirmation of 658 vocabulary entries to be incorporated into the dictionary, comparison of explanatory notes and examples, and layout of the dictionary. All the participants agreed that the compilation work should attach more importance to the needs of readers. In order to reach the purpose of the dictionary which is to deepen mutual understanding and facilitate mutual communication among the people from the three countries, it is suggested that the contents of the dictionary should be simple and easy to understand, as well as be useful for the wide range of people in the three countries. 
During the Conference, DSG Han and other experts also participated in "Guests in Campuses: Telling Chinese Characters Stories" and paid a visit to Jian'An Elementary School in Anyang. At the school, participants joined calligraphy class, enjoyed Martial arts performance by students, as well as actively interacted with students. In the interview by Anyang TV, DSG Han mentioned her experience of the visit and underscored the significance of inheritance of Chinese character culture.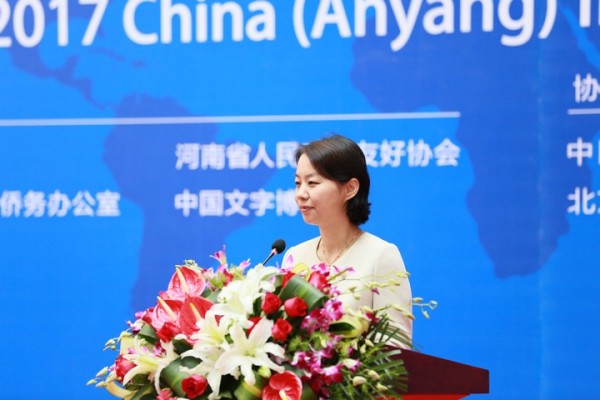 Congratulatory Remarks by Deputy Secretary-General HAN Mei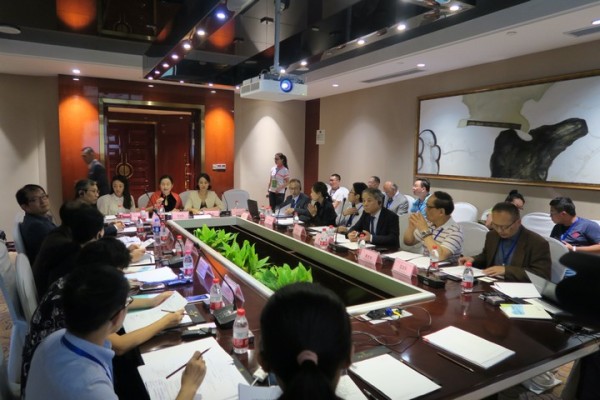 Trilateral Common Vocabulary Dictionary Forum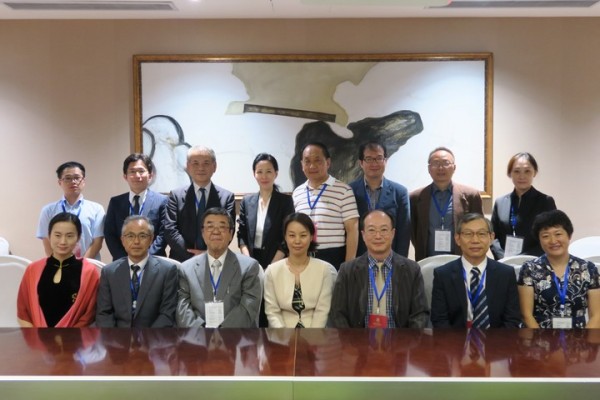 Group photo of participants at the Trilateral Common Vocabulary Dictionary Forum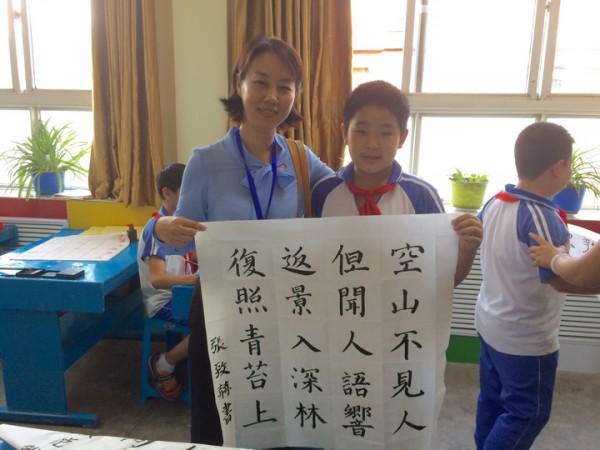 DSG Han's Visit to Jian'An Elementary School