On 19 September 2017, the Trilateral Cooperation Secretariat (TCS) participated the 2017 Media Cooperation Forum, hosted by the People's Daily in Dunhuang, China. 
This year's theme was "New Cooperation Prospect: Towards a Community of Common Destiny", about 265 media representatives from 126 countries attended the forum. TCS participated in the Forum.
Yang Zhenwu, President of the People's Daily, said at the forum that media plays an important role in enhancing people-to-people communication. He hope the annual media forum would build an information highway, expand "circle of friends," and enlarge "concentric circles" of cultures through media cooperation.
The Forum has been hosted by the People's Daily annually since 2014, inviting representatives from mainstream media organizations to enhance exchanges among the mass media.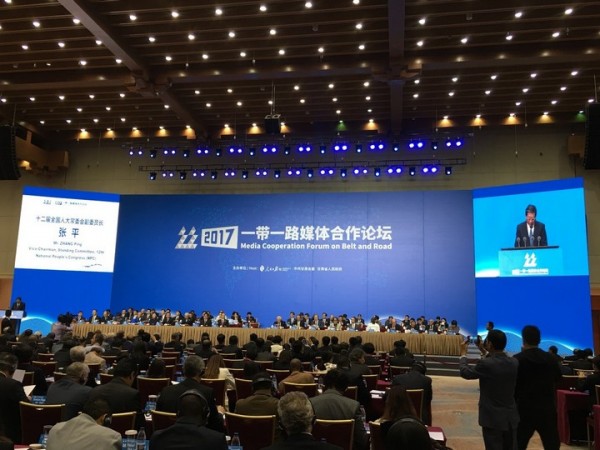 2017 media cooperation forum