From September 17 to 18, 2017, Trilateral Local Governments' Forum on Three Rural Issues 2017 that aims to discuss the development of agricultural industry and communities among the local governments of the three countries was held in Guiyang, Guizhou Province of China.
This year's Forum was hosted by Guizhou Province of China, and participated by the delegations from Chungcheongnam-do Province and Sejong City of the ROK, and Saga Prefecture of Japan among others. The representatives of the four local governments, including Ms. CHEN Yiqin, Acting Governor of Guizhou Province, Mr. AHN Heejung, Governor of Chungcheongnam-do Province, Mr. KANG Jun-hyun, Vice Mayor of Sejong City, and Mr. IKEDA Hideo, Vice Governor of Saga Prefecture, as well as Mr. Vincent Martin, Food and Agriculture Organization (FAO) Representative in China attended the Forum.
Secretary-General LEE Jong-heon led the TCS delegation to the Forum and delivered congratulatory remarks at the opening session. SG LEE highly acknowledged the joint efforts made by the local governments of the three countries to overcome such common challenges as the outflow of young workforce and increasing income inequality between urban and rural areas. He hoped that the local governments of the three countries through the Forum further explore opportunities for cooperation in the newly emerging agricultural sector.
Under the theme of "Dev
 http:// elop Mountain Agriculture and Share Green Benefits", the Forum brought together 400 participants from the local governments, agricultural research institutions, and private organizations/ companies of the three countries to have in-depth discussion on 1) preservation and promotion of agricultural heritages, 2) e-commerce cooperation and development, and 3) technological progress and development of agricultural integration.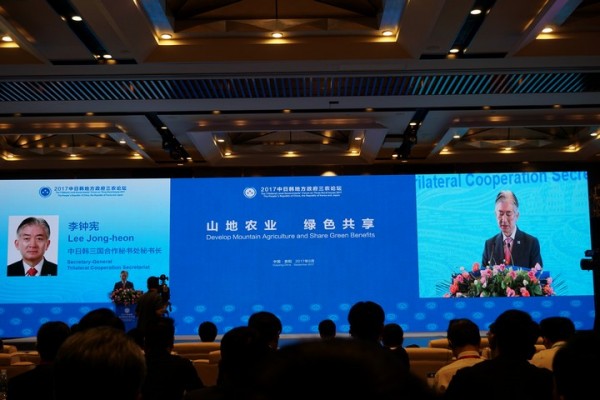 Congratulatory Remark by SG Lee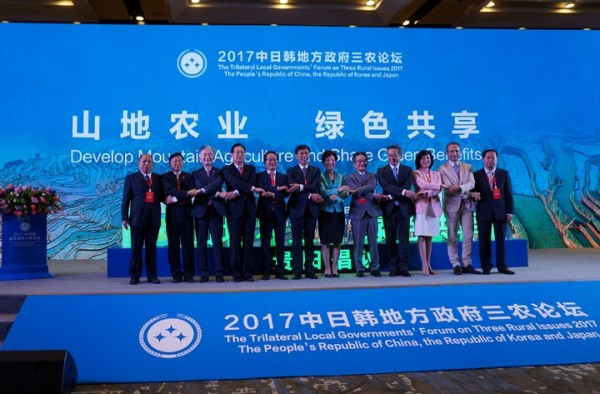 Group Photo of the Representatives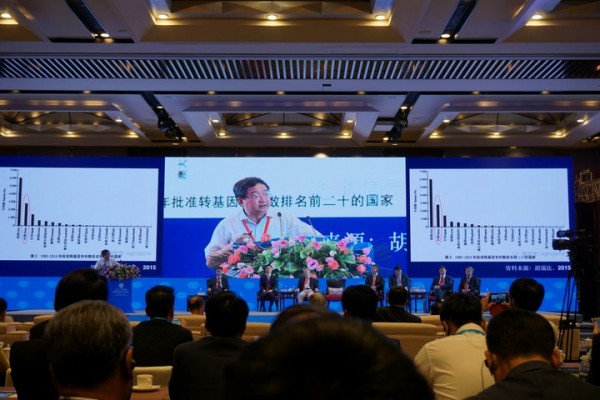 Expert Lecture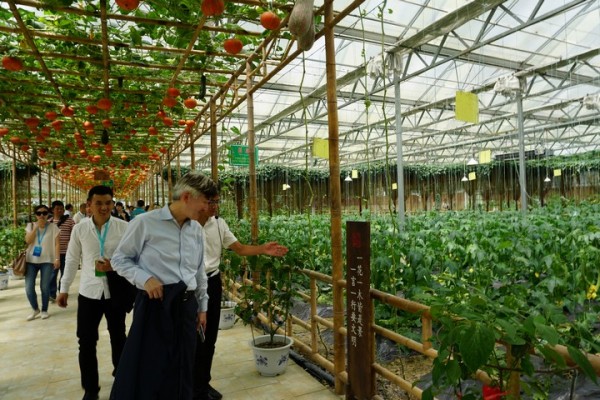 Agricultural Site Visit