2017 Trilateral Public Diplomacy Retreat was held on July 27th, 2017 in Pyeongchang, ROK hosted by the Ministry of Foreign Affairs of the ROK. The Retreat gathered various experts on public diplomacy from the government, academia, and media to discuss the role of public diplomacy promoting trilateral relations, share ideas for trilateral cooperation on public diplomacy, and explore public diplomacy activities of the local governments of the three countries. 
Deputy Secretary-General LEE Jong-heon delivered a welcoming remarks emphasizing the importance of public diplomacy developing the relationship between the three countries. He furthermore shared the view that the three countries hold a great potential for further development and called for collaborative efforts among the three countries.
Director JANG Eun Young also delivered a presentation introducing the role of TCS and the various projects TCS is involved in for the promotion of trilateral cooperation.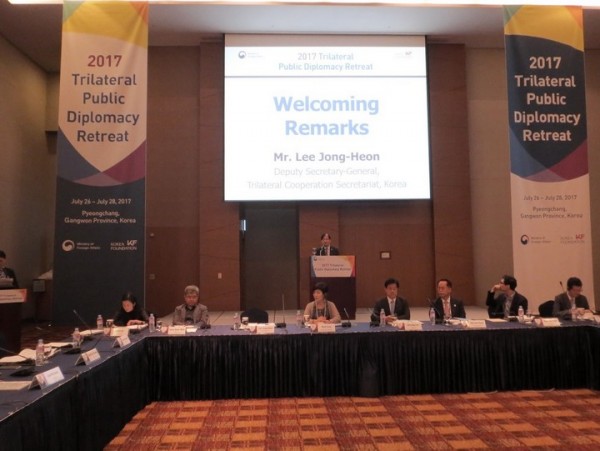 Welcoming Remarks by Deputy Secretary-General LEE Jong-heon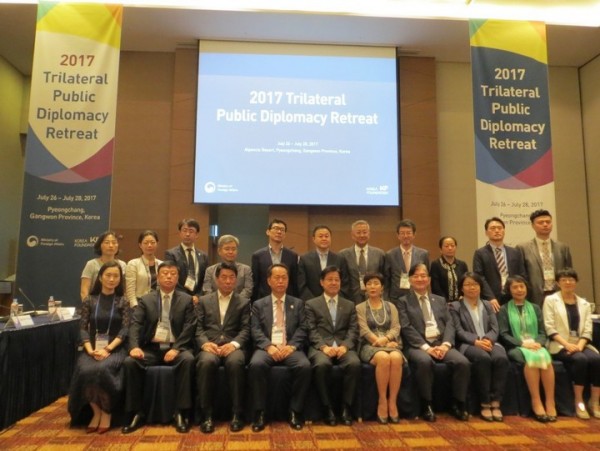 Group Photo of the 2017 Trilateral Public Diplomacy Retreat