On June 8, Secretary-General YANG Houlan attended '2017 Trilateral Cooperation Workshop for Public Officers' which was held in Gonjiam Resort. Over 100 participants consisting of Chinese and Japanese local government officials who are working or studying in the ROK as well as central and local government officials of the ROK in charge of international cooperation attended the event.
SG YANG delivered congratulatory remarks on the importance and potentials of trilateral local government exchanges. In one of the sessions, TCS also presented the history and progress of trilateral cooperation in its introduction to the roles and achievements of TCS during last 5 years to the participants.
The aim of this Workshop is to deepen understanding of trilateral cooperation, and explore measures for the further development of cooperation at the local government level among the three countries. The ROK Ministry of Foreign Affairs has been holding the event since 2012 to promote cooperation among public officials of the three countries.
<Pictures>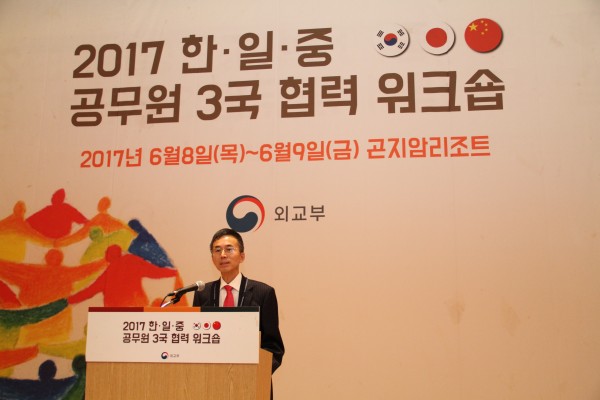 Congratulatory Remarks by SG YANG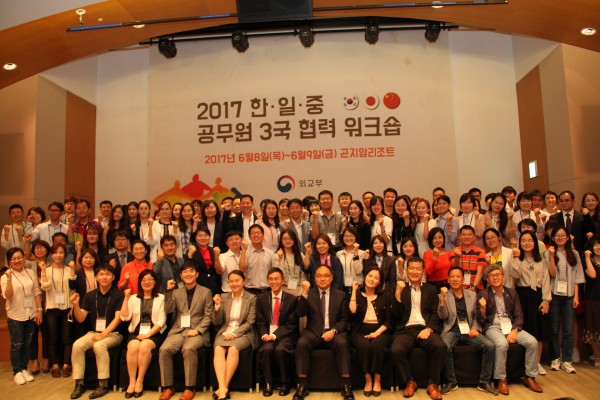 Group Photo