On 1st June 2017, Secretary-General YANG Houlan delivered remarks at the Ambassador Roundtable, Jeju Forum 2017 with the theme "Sharing a Common Vision for Asia's Future". The ambassadors and senior diplomats from the UK, India, Japan, Australia and the US shared their insights on the current situation and the future of Asia.
At the beginning of his remarks, SG YANG assessed the current situation in Asia and the world, as well as the progress of the trilateral cooperation among China, Japan and the ROK. He highlighted the significance of economic integration in the region by comparing the three countries' economic interdependence with other regions including EU, NAFTA and ASEAN. Meanwhile, he took the social basis as the other essential factor for mitigating tensions and building trust among the three countries. 
He held the view that people should be optimistic and confident towards the future of the trilateral cooperation. Even though the three countries have been facing tremendous challenges and uncertainties, the trilateral cooperation has achieved enormous accomplishments since the establishment of the mechanism. SG YANG ended his remarks by emphasizing the role of the TCS as the "Stabilizer and Thruster" to strengthen and expand the trilateral cooperation in the fields of politics and security, economy, sustainable development, as well as socio-cultural exchanges among the three countries.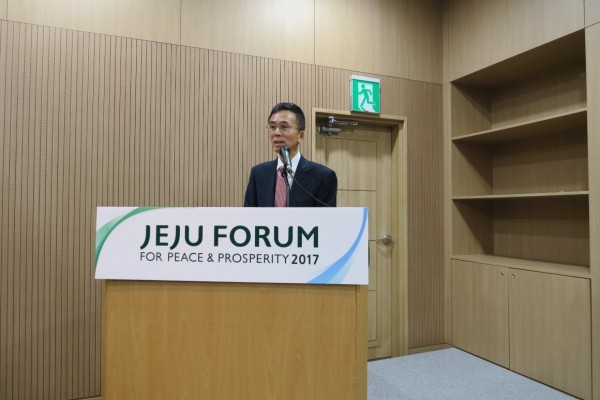 SG YANG Houlan was delivering the remarks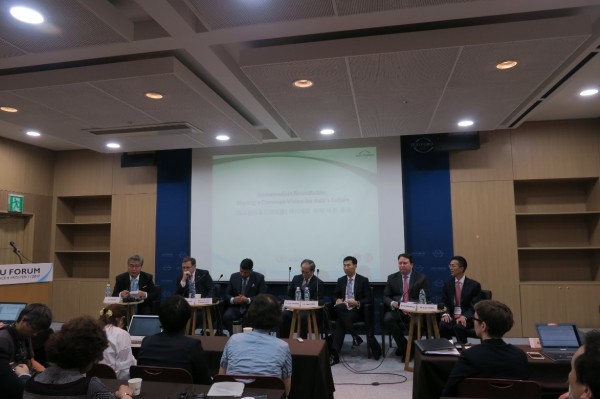 Session photo