The Trilateral Cooperation Secretariat (TCS) organized the 1st Working Group Meeting (WGM) for the Joint Study "Trilateral Cooperation on E-Commerce" on May 25, 2017 in Seoul, ROK, in attendance with government officials and research institutions from the three countries. 
This Joint Study was agreed by the three ministers of Ministry of Trade, Industry and Energy (MOTIE) of the ROK; Ministry of Commerce (MOFCOM) of China; and Ministry of Economy, Trade and Industry (METI) of Japan at the 11th Trilateral Economic and Trade Ministers Meeting in October 2016. The three ministers designated the TCS as a main coordinator of this Joint Study. 
In his opening speech, TCS Deputy Secretary-General UMEZAWA Akima expressed his expectation on the Joint Study and stated that the development of e-commerce not only benefits the three countries but also contributes to the international economy and trade.
At the meeting, government officials from the three parties and the three research institutions - KIEP (Korea Institute for International Economic Policy), CAICT (China Academy of Information and Communications Technology), and JETRO (Japan External Trade Organization) – exchanged their views on the contents of the Joint Study.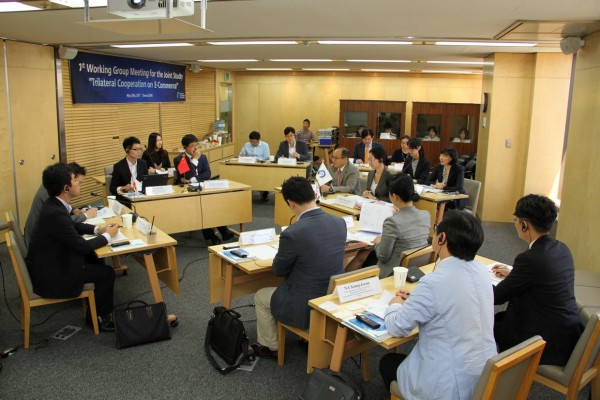 Meeting in progress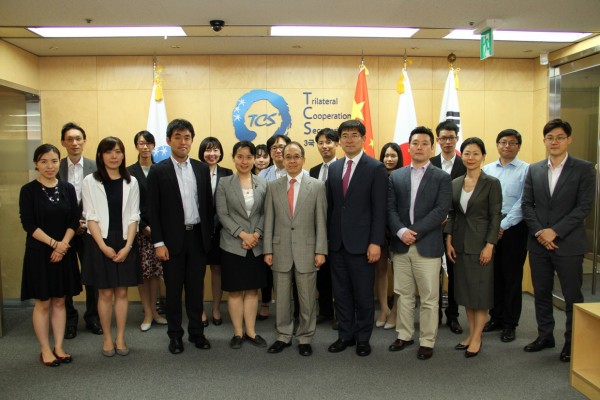 Group Photo