On May 12, 2017, the TCS delegation attended the Opening Ceremony of 2017 East Asian Cultural Cities (EACCs) held in Daegu, ROK which celebrates the starting of diverse cultural events and exchanges among Kyoto (Japan), Changsha (China), and Daegu (ROK) throughout the year.
The Daegu Opening Ceremony was attended by the representatives of the three Cities including Mayor KWON Young-jin of Daegu, Mayor KADOKAWA Daisaku of Kyoto, and Deputy Mayor GAO Shan of Changsha. 
At the Ceremony, the three representatives signed an agreement for continued cultural and people-to-people exchange among the three Cities and tied up "Danshim-jul" (String of Devotion) that symbolizes the close tie among the three Cities. The Ceremony also demonstrated fascinating combination of traditional and contemporary arts of the three Cities, including Kyoto's 'Song of Gion', Changsha's 'Mask Changing Performance', and Daegu's Korean and Western opera performance.
Following the Kyoto Ceremony on February 18, the TCS delegation at the Opening Ceremony met the representatives of the 2017 EACCs and further discussed the plans on the future collaboration between the TCS and 2017 EACCs to enhance cultural and people-to-people exchange among the three countries.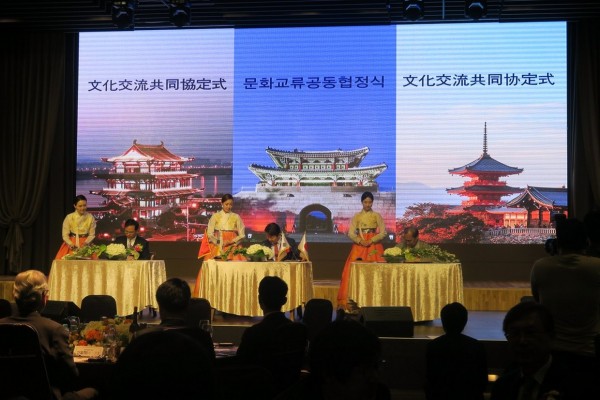 2017 EACC Agreement Signing Ceremony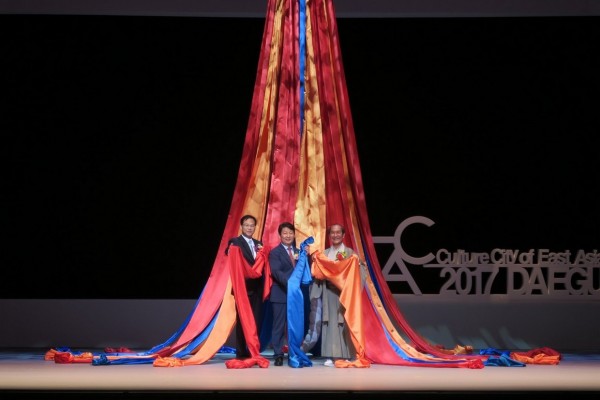 "Danshim-jul" Tying Ceremony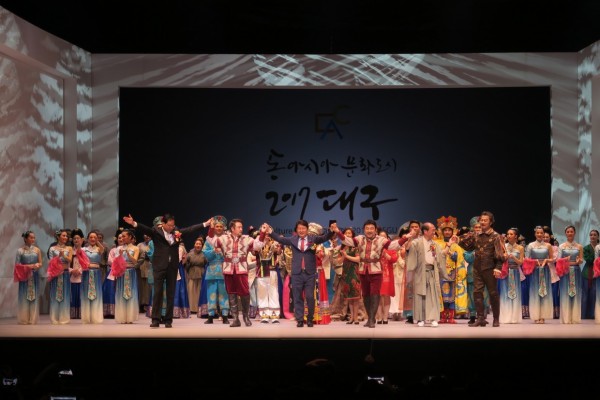 Cultural Performance