The Trilateral Cooperation Secretariat (TCS) delegation headed by Secretary-General YANG Houlan visited Chosun-Ilbo on April 3, 2017 and had a meeting with Mr. BANG Sang-hoon, the President of Chosun-Ilbo.
SG YANG and President BANG exchanged views on the importance of trilateral cooperation for the regional peace and co-prosperity which directly related to the global economy and also discussed ways to deepen the contribution of media and international organizations on this aspect. SG YANG emphasized that although political difficulties disturb the relationship among the neighbors, the future of the three countries will be brighter considering the economic potentials and accumulated people-to-people exchanges between C-J-K. President BANG compared the relationship among the three countries as the gears inside the analog watch which shows constant progress toward future although gears inside rotate toward opposite directions and underlined the importance of consistent attention and effort to keep the watch works.
The TCS and Chosun-Ilbo agreed to continue close cooperation on International Forum for Trilateral Cooperation which scheduled to be held on coming April 18 and also on other people-to-people exchange programs organized by TCS.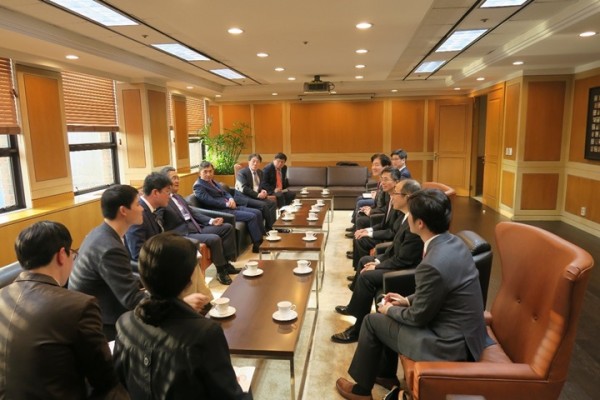 Discussion on trilateral cooperation