On 26th March 2017, Secretary-General YANG Houlan delivered remarks at the "Globalization and Regional Cooperation" Roundtable, Boao Forum for Asia 2017. Mr. LIU Zhenmin, Vice Foreign Minister of China and leaders from ASEAN, CICA, China-ASEAN Center, SCO, as well as other Asian regional cooperation organizations participated in the roundtable to exchange opinions on the trend and the future of globalization and Asian regional cooperation.  
 SG YANG began his remarks by introducing the main activities and contributions of the TCS to promote the trilateral cooperation among China, Japan and the ROK in 2016. In his assessment on the trend of globalization and regional cooperation in Asia, he mentioned that globalization is one of the most significant factors which facilitated international exchanges and greatly boosted world economic development after World War II. He also emphasized the significance of the trilateral cooperation for peace and prosperity in Asia and the world, and concluded his remarks by saying that the three countries should strengthen people-to-people exchanges to mitigate mistrust and misunderstandings, as well as to consolidate the social basis for cooperation among the public of the three countries. 
 After the roundtable, SG YANG introduced the current situation of the trilateral cooperation in an interview organized by Sansha TV, a local Television Station in Hainan Province, China.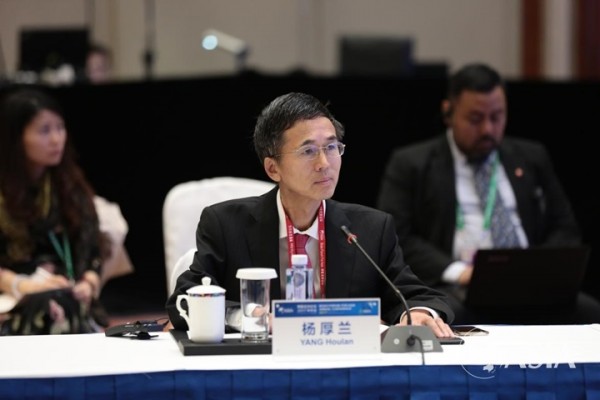 SG YANG Houlan delivering his remarks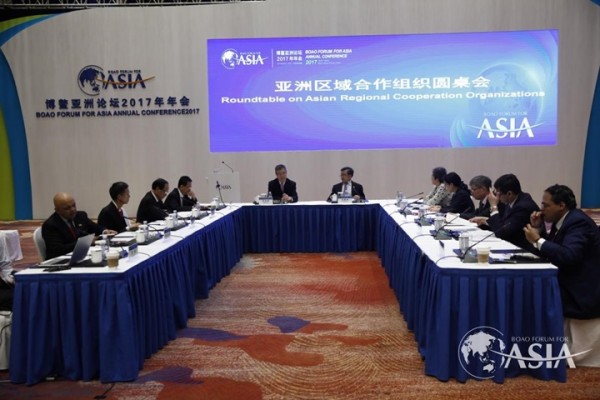 Roundtable on globalization and Asian regional cooperation, Boao Forum for Asia 2017