On January 16, 2017, TCS Delegation headed by Secretary-General YANG Houlan paid a visit to Guangdong province and had meeting with Mr. HE Zhongyou, Vice Governor of the People's Government of Guangdong.
SG YANG stressed that building unity among the three countries will bring prosperity to all Asia. In particular, he underscored the importance of people-to-people exchanges in the local government level. He furthermore stated that the three countries hold great potential of becoming the third largest economic bloc next to EU and NAFTA.
In addition, Deputy Secretary-General UMEZAWA Akima stressed the importance of trilateral innovative technologies since science has played a great role in the three countries.
Vice Governor HE shared a common view of building mutual understanding of local governments of the three countries and showed great determination to strengthen cooperation with the various cities in Japan and the ROK.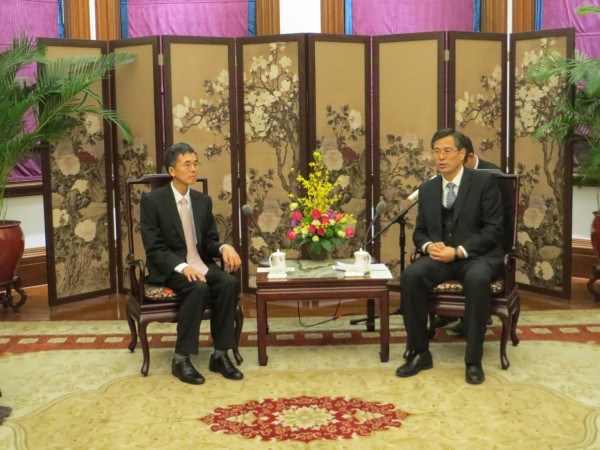 SG Yang with Mr. HE Zhongyou, Vice Governor of the People's Government of Guangdong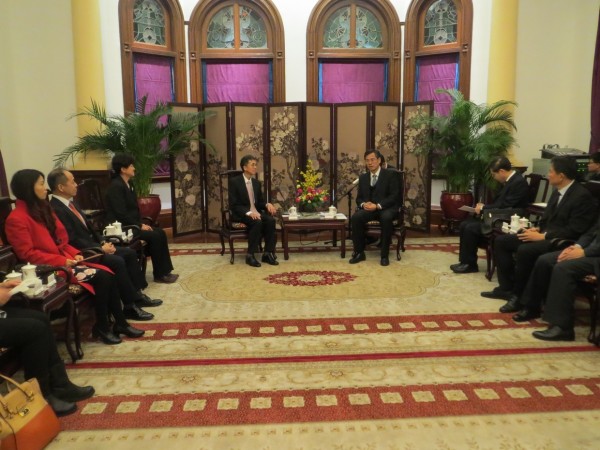 TCS delegation with People's Government of Guangdong