On December 16, 2016, the TCS delegation headed by the Deputy Secretary-General UMEZAWA Akima attended the Closing Ceremony of 2016 East Asian Cultural Cities (EACC) held in Jeju, ROK which celebrates the remarkable achievements of the diverse cultural events and exchanges took place among Jeju (ROK), Nara (Japan), and Ningbo (China) throughout the year. 
The Closing Ceremony of Jeju was attended by the representatives of the three cities including Vice Governor JEON Seong Tae of Jeju, Vice Mayor ZHANG Minghua of Ningbo, and Director-General NISHIZAKI Miyako of Nara. The three representatives announced the 2016 EACC Jeju Culture Declaration that promises continued partnership and exchange among the three 2016 EACCs. 
The Ceremony demonstrated fascinating culture & arts of the three countries including the music and dance performance by Ningbo Municipal Entertainment Group, creative pop-dance performance by Nara's Ichizo High School Dance Team, and Jeju's performance featured on the life of women divers as well as the contemporary dance directed by Jeju-born choreographer KIM Seoul Jin.
East Asian Cultural Cities (EACC) is a trilateral initiative designed to practice the idea of 'East Asian spirit, cultural exchange and convergence, and appreciation of other cultures' with respect to cultural diversity among the three countries. Since 2014, three countries have designated one city in each as the EACC every year at the Trilateral Culture Ministers' Meeting. 
The TCS this year supported the activities of the 2016 EACCs through various ways including the compilation of the EACC general information portal (www.tcs-asia.org/EACC) which introduces the EACC program in CJK languages and English, moderation of Jeju Forum Session on promoting exchanges among EACCs (May 27, 2016), and co-organization of the Trilateral Ensemble Exchange Performed by the 2016 EACCs (August 11-13, 2016).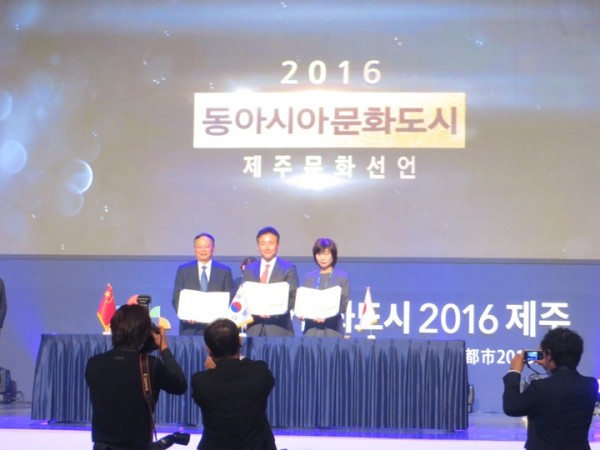 Signing Ceremony of the 2016 EACC Jeju Culture Declaration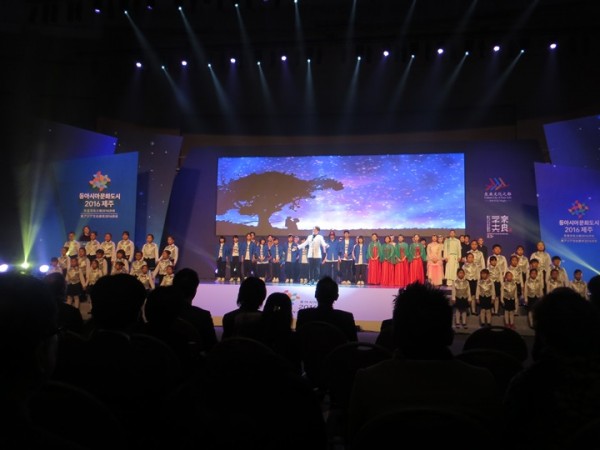 Cultural Performance of the 2016 EACCs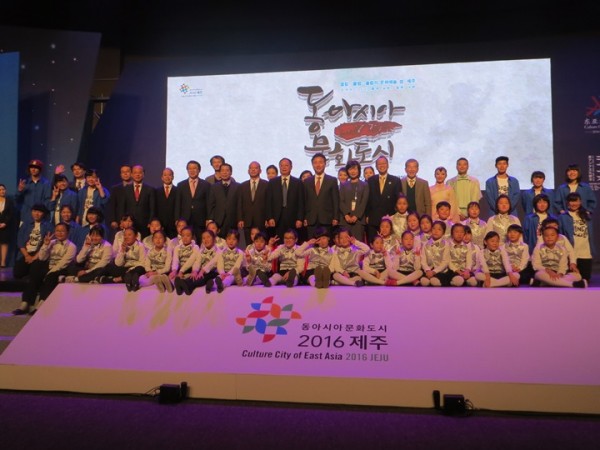 Group Photo