| [TCS] TCS and ASEAN+3 Macroeconomic Research Office (AMRO) signed Memorandum of Understanding, Singapore - Apr 17, 2019 | 2019-04-17 |
| --- | --- |
Content
​
On Wednesday, April 17, 2019, TCS signed the Memorandum of Understanding with AMRO in Singapore. On the occasion, Secretary-General LEE Jong-heon and Deputy Secretary-General HAN Mei met with AMRO Director CHANG Junhong, and discussed the future cooperation between the two organizations. The TCS and AMRO affirmed that there was large space for cooperation and committed to closely follow the MoU and strengthen partnership via diverse projects and platforms.
SG LEE believed that the conclusion of MOU symbolized the official launching of cooperation and partnership between TCS and AMRO. He addressed that TCS and AMRO shared same vision to promote economic cooperation and financial stability in East Asian region. He addressed that TCS was specialized in a wide range of cooperation areas, and on the other hand, AMRO was specialized in surveillance and monitoring financial and economic situation in the region. Therefore, it was important for both organizations to establish and continue partnership based on these comparative advantages. He believed that it was the right moment for TCS and AMRO to conclude MOU. He looked forward to seeing ongoing collaboration from both sides which eventually contribute to a more stable, prosperous and integrated East Asia for shared future.
Dr. CHANG Junhong said China, Japan, and Korea were important member economies of AMRO and both AMRO and TCS had common interests in contributing to regional economic and financial cooperation and stability in East Asia. She believed that there would be synergy arising from the close collaboration between the two organizations. Dr. CHANG also believed that as both organizations were relatively young, there would be a lot both sides could work on together in strengthening organizational capacity.
Following the signing ceremony, TCS and AMRO had an internal seminar. AMRO's economists gave presentations on the ASEAN+3 Economic Outlook and Challenges, as well as analysis and forecast on economic and financial situation in China, Japan, and the Republic of Korea. The seminar was an effective platform for knowledge sharing and idea exchange.
The MoU provides a general framework to strengthen cooperation and collaboration between TCS and AMRO in matters of common interest, enhance capacity building to better fulfil each organization's respective mandates, and substantially co-contribute to the regional economic and financial cooperation and stability. The conclusion of MoU marked a new milestone for TCS' outreach and partnership with regional and international organizations.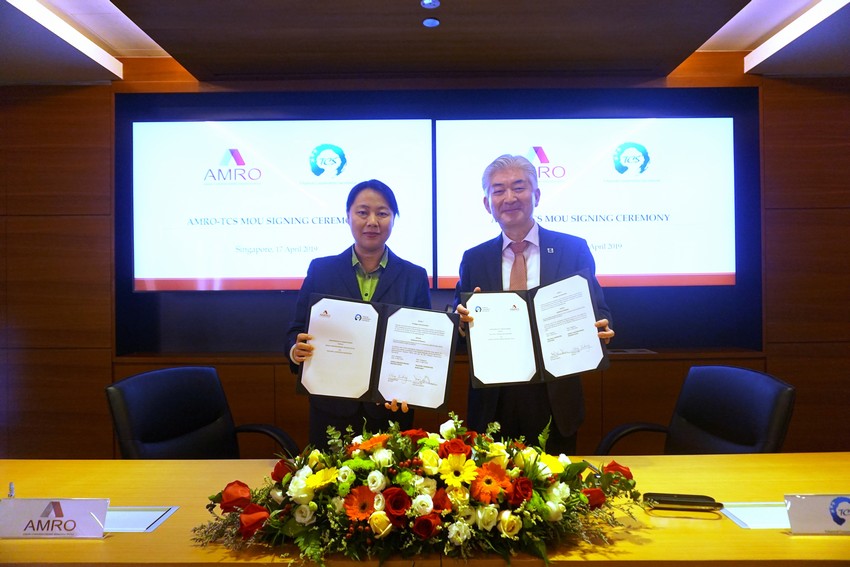 MOU Signing ceremony between TCS and AMRO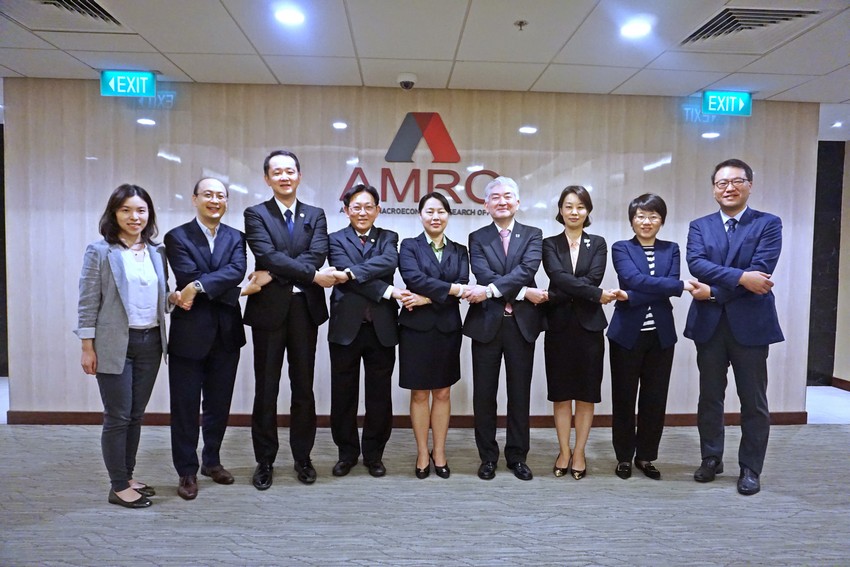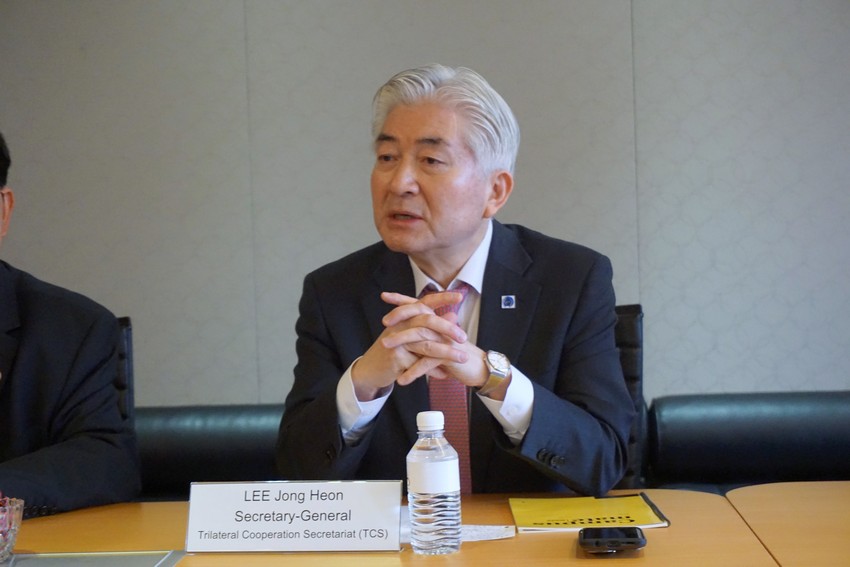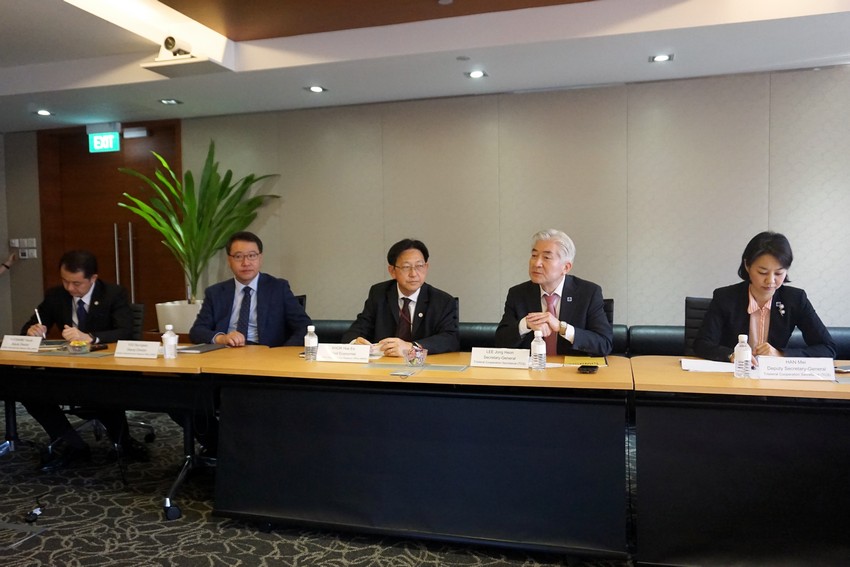 Internal Seminar in progress